Paulami Saha is an accessory designer from Nift Hyderabad who is breaking boundaries by upcycling textiles into accessories. Her label 'Paulami' aims at fusing the ethnicity of Indian handicrafts with the finesse of industrial design. The label trains and employs a large number of local women helping them earn livelihoods and respect through this label. In conversation with Pallavi Banerjee.
Q. You are a Bengali. So tell us, how did your roots influence your craft?
A. Being brought up mainly in Delhi, I always had an outsider's view of the Bengali culture. Now once formally away, I guess I am intrigued to understand this culture for what it stands for, and subsequently in search of an identity, a familiarity, a sense of belonging.
Q. Okay so let me rephrase. How did you find your roots through your craft? Because we've seen a lot of Kantha and tie and dye coming out of your stable.
A. This quest for discovering my roots along with a vision of doing something of my own led me to travel to Santiniketan, which is a place I often hear Bengalis take pride in. I bought some local hand-embroidered Kantha sarees at nominal rates, which I lovingly and painstakingly made bags and clutches out of. They were received very well. From that was born my brand, an array of originally designed graphics and patterns that we got hand-embroidered from Santiniketan.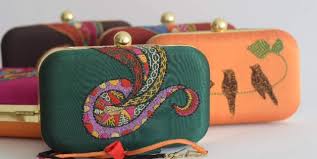 Q. So can we say Santiniketan opened up new possibilities for you?
A. Totally. The excess fabrics and scraps from those products opened up new opportunities and we started training a few women locally around my neighbourhood, to craft textile jewellery. One thing led to another, and now these women are flourishing. They get to work from the comfort of their homes while fulfilling their familial duties. Because Paulami is also a home run label that I run professionally while taking care of my toddler. I believe this kind of setup allows us to use our skills efficiently while enhancing our creative process. Even though we don't market ourselves as a social enterprise, I am very happy that we get to mobilize talent effectively, supporting several livelihoods.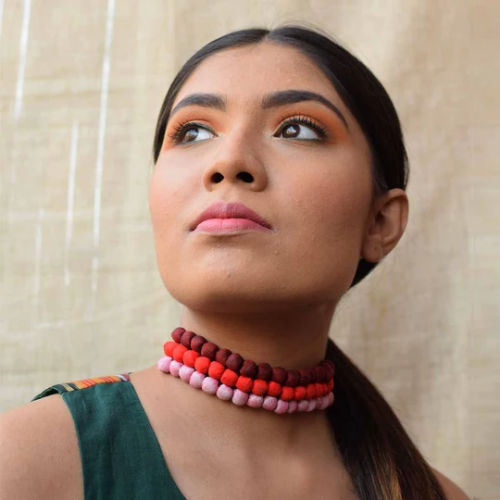 Q. Tell us more about your experience of working with these women.
A. You will be amazed to learn how vast an amount of creativity is still allowed to go waste in our country within the patriarchal belief that women should not leave their homes. Within the less privileged, art and talent take a greater backseat as in most cases they are forced to commit themselves to labor-intensive jobs to earn a living for themselves and their families. We try to identify talent and motivation from these crevices of life and they, in turn, support us by delivering their trust in us.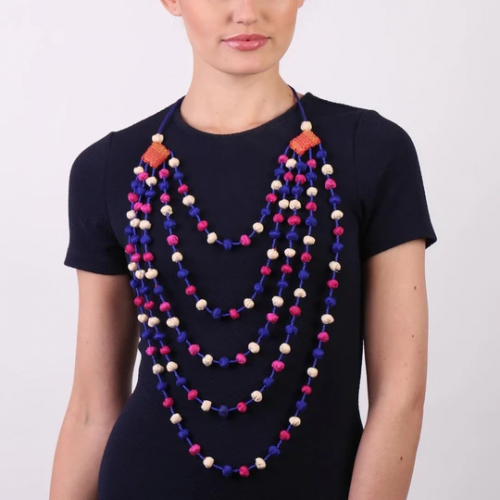 Q. What are the challenges of this model of operation?
A. First of all, this process can sometimes become time-consuming. Providing constant work and fair wages is something we do not take lightly. That is our first priority. It takes time to build a relationship based on trust. Also, most times it is hard for many of these women to be able to block out time for these creative projects from their daily schedules. Generating quality products within deadline while also scouting for new talent can sometimes become our biggest challenge.
But I see my label as a means to learn and explore, a way to connect with interesting people. We have also started collaborating with other brands to utilize their scraps in interesting ways and we are very excited about this.
Q. What stokes you as a designer? What do you thing makes your label stand apart?
A. I love surprise elements and offering more than what you just see. I do prefer clean and minimal design. Even after understanding that the purpose of jewellery is mere beautification, I always question how can I can offer more value for the buck. Hence you would find certain quirks, flexibility or dynamism in my pieces. They could be made long, short, adjusted in a variety of ways. I want to give the wearer an opportunity to interact and make the piece their own. We get inspiration from random things, but what we always aim to achieve is "versatility" in our designs. The biggest compliment for me is when the same folks keep coming back to us for more which speaks about our quality and shows their love.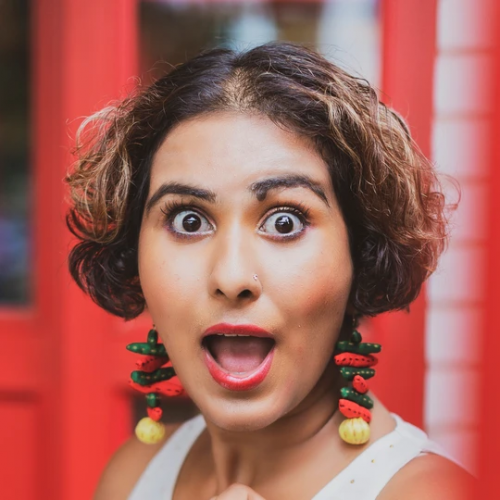 Q. How are you coping with the pandemic?
A. It has hit each one of us hard. We have so far enabled our designers to work from their homes but of course, we would be able to ascertain the situation only once the pandemic crisis is over. We had to keep our couriers/operations on hold for a while but we have now resumed delivery. We are thankful for all the love and support our customers have showered on us.
Paulami Saha's online store can be accessed at https://paulamisaha.com/