Left, Right, Left, Right—if you think I am marching then you are mistaken! I am walking from Rashbehari Avenue towards Keyatala through Hindustan Park…every few steps I move I find a café to my left and to my right. It is difficult to remember all their names, but I can say with conviction that this sleepy dignified south Kolkata locality is now throbbing with activity of the 'café kind'. No regrets though, as the entire scenario in this locality and its neighbourhood…Purna Das Road, Southern Avenue, Jodhpur Park, Golpark, Sarat Bose Road…is an indicator to the entrepreneurial skills of the next generation Kolkatans. 
It makes one feel happy at the vibrancy of these cafés. Be it their décor, well curated menus, customer profiles and/or their savvy staff—all together have contributed to the mood and popularity of these places. If we move towards Salt Lake there are numerous cafes spaced out between various blocks and sectors…the Dunkel Braun, opposite City Centre I, Calcutta 64, Harry's Bistro, Tea Junction, Café Coffee Day and many others. Sector V has witnessed in the past few years a boom in the F&B business. Park Street too hasn't stood still either. Covid-19 did halt activities but they are all back to business now. The opening of The Indian Coffee House at New Town speaks for itself.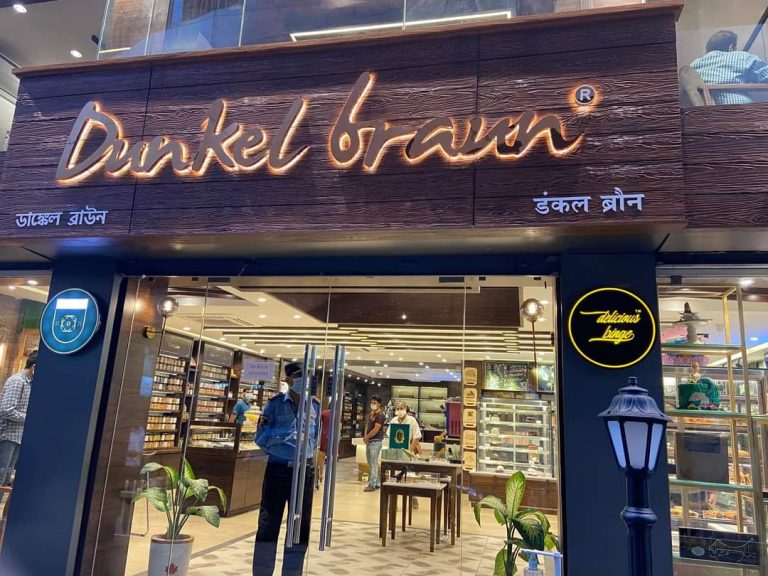 Coming back to south Kolkata, one has to concede that this kind of feverish café activity is clearly not evident in other parts of the city. Here you'll find Byloom café, Sienna, Bliss, Bunaphile, Marbellas, Wise Owl, Uns, Wassup Café, Café By the Lane, Tribe, Coffee N Mood, Potboiler, Campari, Mud Café, Blue Mug, Abar Boithak, Mud Café, The Common Room…the list is endless.
Old timers may lament the absence of 'chop, cutlet, mamlet' from the list of preferred snacks of the newer generation. We have to understand that the shift has happened because of the global information boom accessed through the click of a mouse, where world cuisine, cinema and music can be freely watched and listened to. Let us not lament but rejoice! My observation gets echoed in what Nirupama Banerjee of The Common Room, has to say…"with changing times, and the onslaught of social media, the well-travelled, well-read gen Y enjoys being in a place where they can sip away on specialty coffee, discuss politics, Kafka, Coelho, Haruki Murakami, compare Parasite, Once Upon A Time in Hollywood and Bollywood productions as well as make memories through smartphones. Thus, cafes come into the picture with their varied and well-curated menu and an ambience that caters to popular tastes and offers the comfort that customers seek."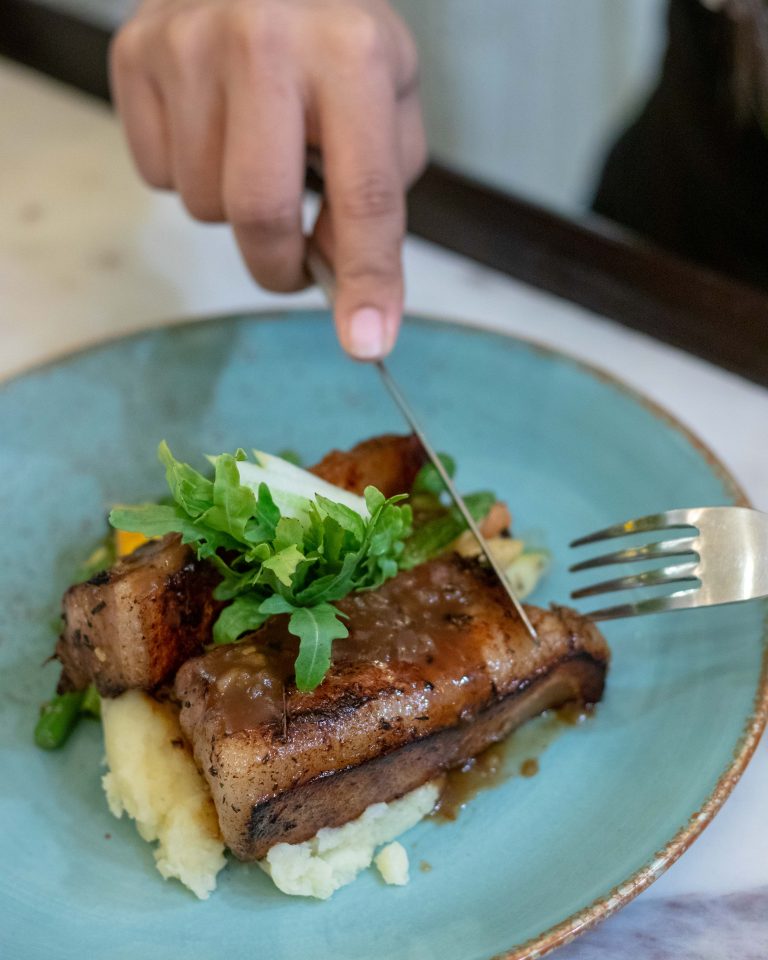 The beauty of Kolkata…or should I say Calcutta…lies in the happy co-existence of the old and the new! Even today…Anadi Cabin, Mitra Café, Allen's Kitchen, Indian Coffee House, Niranjan Agar, Radhubabu'r Dokan, The New My Club, and Potla'r Dokan… continue to serve their delectable fares! And they do have a loyal clientele spread across the city. By eight in the evening their delectable fried fares are sold out. No one can take away the adda cha and ta from a 'true blue' Bangalis' life. Storm did brew over cups of coffee or tea…more so when fierce intellectual debates took place with celebrity activists…Aparna Sen, Ritwick Ghatak, Utpal Dutta, Mrinal Sen, Sunil Gangopadhyay gathered at The Indian Coffee House. "Historically speaking, Kolkata has churned out its best art over cups of tea and coffee— be it trendsetting movies, Shakti and Sunil's poetry, a novel scripted by Sankar or a theatre production. There are many examples!  This was in the 1950's–60's." says Sandeep Gupta, Founder Dunkel Braun.
Even Roshni Aditya, Founder of Boho—The Sky Café, Garia, feels that the whole Calcutta cultural scene has often revolved "around 'addas' in neighbourhood tea-theques, immortalized in popular culture as "para'r chaayer dokan". Over time, 'addas' that took place in these tea/coffee joints brought prominence to legendary thinkers, writers, artistes and philosophers, who enriched the Bengali culture in more ways than one." 
The urge to congregate over a cup of tea or coffee at a café still continues as they have become the present-day brewing point for cultural dialogues and exchanges and more so in Bengal. The growing number of cafes represent the logical progression of that need.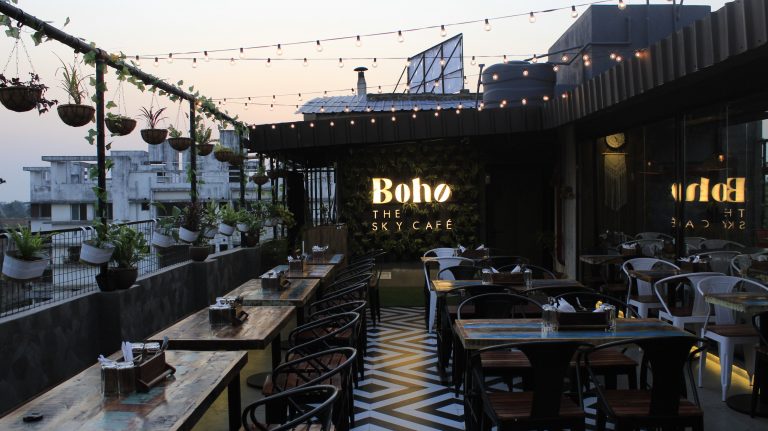 The pandemic too has contributed greatly to the increased demand for cafes. The implementation of the work from home routine have witnessed professionals heading towards cafes to conduct online meetings, finish assignments, meet deadlines and order their preferred coffee or tea accompanied by freshly made eats…and that too, in the comfort of a nice well-lit stylish cafes. It is their alternative workspace. These days friends and families also prefer to meet in the cosy confines of cafes to chill with a variety of brews and healthy food like salads, gluten free confectionery items and a whole range of vegetarian and non-vegetarian preparations. This trend of eating healthy food has brought about a change in the menu mix which has led to each of them vying with the other to serve chefs specials and entertain a varied palate. Says Sonika Dey, owner of Bunaphile Café, "We try to stay updated with the latest events and trends in the F&B sector, and curate new menus for every occasion including Poila Baisakh, Durga Pujas, Valentine's Day, the New Year and many other special calendar dates."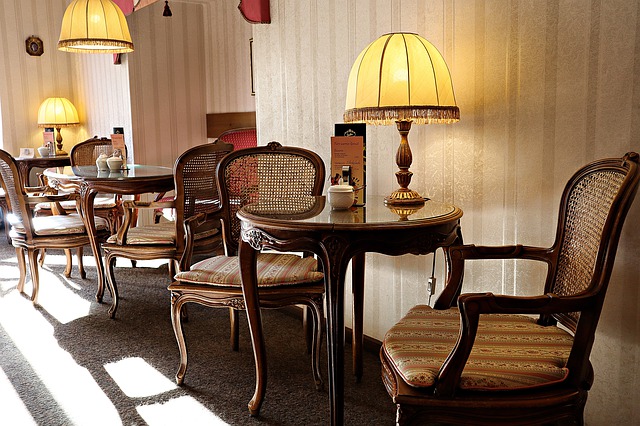 Another observation regarding cafes and its clientele…current trends have shown that cafes are no longer being patronised by a specific age group. "When café culture was new to the city, the young crowd, including students and professionals, used to be our frequent visitors," says Sonika Dey. "However, now people from every age group have started adapting to the café culture and are visiting Bunaphile with friends, families and loved ones. We have elderly customers who visit us for lunch, dinner or to enjoy their evening cup of coffee or tea with their favourite 'ta'," she adds with a smile! 
These days visiting a café is an experience in itself. Each of the café owners has gone into artistic detail with their décor and in equipping themselves with the state-of-the art gadgets. Special attention is paid to present each dish in style on handcrafted and hand-picked crockery. To sum it up… it has to be said that the emphasis is on creating a space which would lure the customers with ambience and food—each complementing the other…all geared to offering a total package worth coming back to.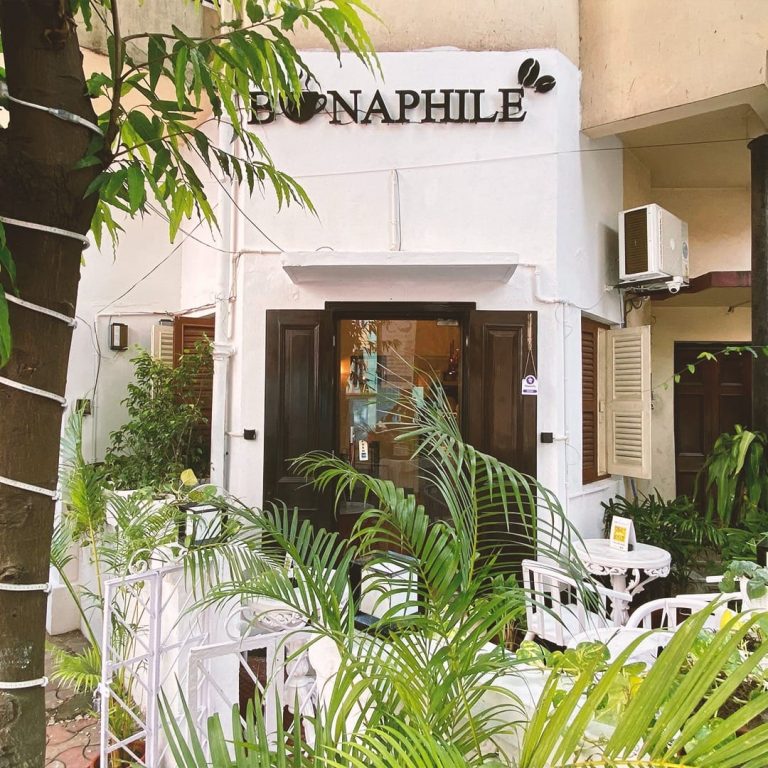 In a short span of time many of them have built a strong and loyal customer base—commendable, considering the in-between period of uncertainty that the café owners experienced. This does not mean that the cafes are crowded throughout the day, but they have a steady stream throughout the day "evenings on weekdays, and on weekends plus public holidays there certainly is a rush all day long," informs Sonika. 
On an average, a customer spends nothing less than Rs 500/- per person at a café depending on what they are ordering. But at any of the old  coffee houses, cafes or cabins, it would perhaps be half the price.  Even though comparison is inevitable, it would be unjust to do so, as the new cafes and coffee shops have much more to offer in terms of comfort, ambience, food, and service. Both—the old and the new— are co-existing and will co-exist as this city has witnessed before and is doing so now. Coffee house 'adda' will continue as time moves on.
Images used in this article were provided by the respective cafes and procured from the public domain.