My first memory of having a bite of the delicious sweet roti from the hands of my grandmother makes me crave for it again. The scent of the sweetened goodness cooked on an earthen stove was pure bliss. Shared laughter in the veranda over zafran kesar parathas and chicken rezala during heavy monsoon, characterises the pockets of happiness we derive from the memories of food. The regional breads made in India have a rich cultural significance in the global food market. Freshly fried or baked, flatbreads of all kinds waft off flavours of love, diversification and tradition.
Every region in India has its own bread typical to its landscape. Some of these like the humble roti or stuffed paratha are consumed as staple. Other more elaborate ones like the Kulcha or Puran Poli are festival specialties. Have you tasted all the different varieties of flatbreads like Naan, Thepla, Kulcha, Puri, Luchi, Dosa, Appam, Puran Poli, Parotta and more? If you are a true gastronome, then your bucket list is incomplete if you haven't eaten the must haves of Indian breads.
On some special occasions or festivities in India, these breads are freshly fried or baked to mark the beginning of hearty family meals.
Fried flatbreads like poori, luchi and the famous Punjabi bhatura are served with different side dishes like chole, vegetable curries, daal, meat or even sweet dishes like halwa. Luchi, a deep fried refined flour bread, is cooked widely in Maithili, Assamese, Oriya and Bengali cuisines. The poori on the other hand is made with whole wheat flour and the ostentatious bhatura is made with fermented dough.
Tracing the Origins of the Indian Flatbread
The quality of the flatbread is measured from its texture, thickness, fluffiness, crunchiness and the taste of spices. Choosing the right bread with the right curry is an art in itself. 
The earliest traces of wheat cultivation in India dates back to 3000 B.C. Excavations in Ahar village near Udaipur, Rajasthan revealed fragments of flat baking pans used for preparing roti. These are said to date back to the 1990 BC.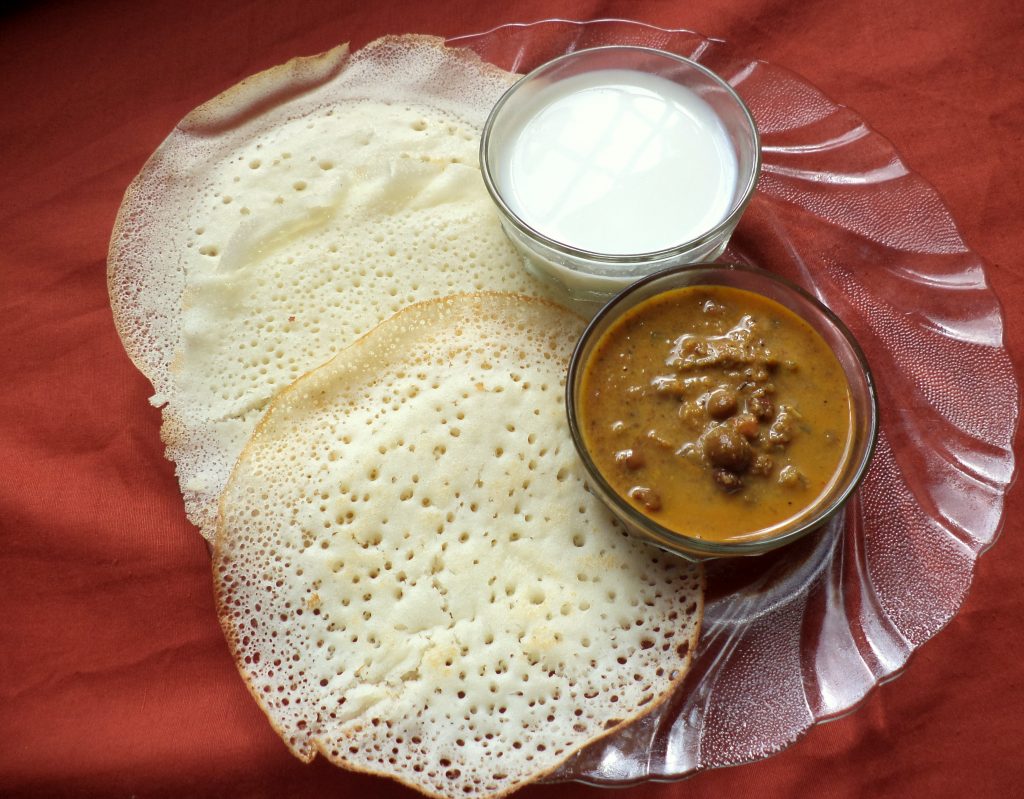 Other theories state that the roti, which is now a staple food of the commoners throughout India, originated in Awadh. Some even state that roti is inspired from the Swahili people's unleavened flatbread or from the barbari, a Persian flatbread. But if you look at the ancient Vedic texts, you can clearly find proof of the existence of the Indian flatbread. It talks about Purodhashas, a stuffed thick pancake which was offered to deities during the rituals.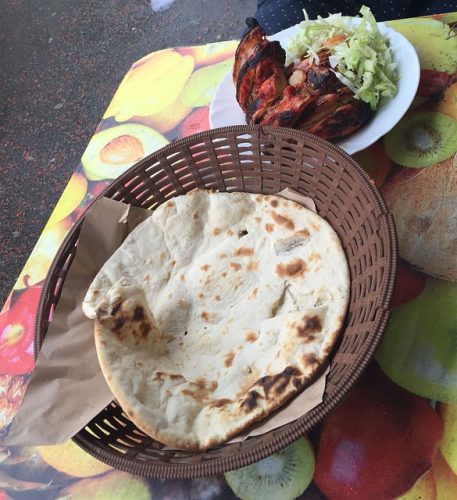 In the 16th century medical text Bhavaprakasa, the word rotika is found, which was used to eat curries with. A bowl shaped flatbread is mentioned in Tulsidas' epic poem Ramcharitamanas. 10th and 18th C Kannada Literature talk about the method of roasting whole wheat flatbread to be served with edible camphor and sugar. Till today, these ancient methods are used to prepare rotis.  
Abul Fazl's Ain-i-Akbari states that Mughal Emperor Akbar loved eating wheat flatbread with sugar and ghee. In fact it was consumed extensively by the royals in the medieval period. 
The Bread Changes Form with Geography
The Indian bread changes character with changing geography. The whole wheat tandoori roti cooked in clay ovens layered with generous amounts of butter is popular in Northern and Western Indian states like Delhi and Punjab. Rumali roti or Manda, a soft, large and thinner roti, is served with rich meat and poultry curries.
Rotla, a pearl millet flatbread, is a specialty of Kathiawad region in Gujarat. It is eaten with jaggery. The other type of bread popular in Gujarat is thepla or dhebra.
It is a mixed flatbread of wheat and gram flour, prepared widely in the households of Gujaratis. In Punjab the seasonal makki roti and the missi roti are immensely popular. Makki roti made with corn meal flour and spices is usually served hot with sarson ka saag (mustard greens). The missi roti is prepared with whole wheat, besan, spices and additives such as ajwain, coriander and onions. 
Down south, rice flour and coconut are the primary ingredients for flatbreads. Appam, Kerala porotta, pathiri and akki roti are quite popular. The pathiri, a type of pancake, can be cooked in fifty different ways. One sweet version, chatti pathiri is said to have evolved from an Egyptian pastry. It is a popular snack consumed during Iftar. 
Paratha is the most versatile and inclusive of all flatbreads. You can stuff it with vegetables, cheese, lentils, meat, dry fruits and nuts and what not. When you want to keep it light, you don't stuff it at all. You have varieties like aloo, dal, gobhi, paneer, muttar, muli, sattu, besan, makayi, keema, chicken paratha and more. Sweet breads like sheermal is stuffed with dry fruits, saffron, and eaten with cream, yogurt, curries or even with coffee, as the mood sets in. Soft and fluffy, it is usually prepared during the Eid festival.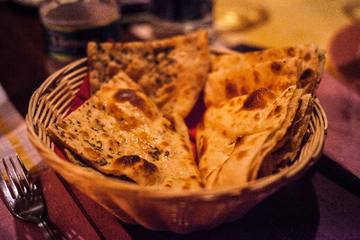 The lentil stuffed radhaballabhi and hing kachoris of Bengal, keema and potato stuffed kulcha, egg stuffed paratha- a popular roadside snack in Delhi are all equally popular in different parts of the country. 
Make your Own Bread at Home
Kesar or saffron is a common ingredient in Mughlai cuisine. Kesar paratha is a layered crispy flatbread that can be served with the curry kheer or halwa of your choice. 
You need refined flour or maida, egg, milk, ghee, sugar, salt and kesar. Knead the flour with kesar infused lukewarm milk, until sponge-like. Roll the bread into a disc with a pin, sprinkle some ghee on it and cut the disc into thin strips. Gather the strips and roll them out again. Shallow fry the parathas on a hot tawa with ghee till they are reddish brown in colour. Serve hot with your preferred dish. Remember, the softer it is kneaded, the crispier it will turn out to be. 
Images courtesy: Wikimedia Commons, Pxhere, Maxpixel