"You have to wake up early tomorrow by 5.30 am, we have to visit Kali mandir," that's what my father would say before we went to bed on the eve of Poila Boisakh. It was an annual ritual for Poila Boisakh. That's how we began our celebrations— by offering our morning prayers at Patna's Kali Bari. It was followed by feasting, wearing new clothes, receiving 'thol kharach' (pocket money) and driving down to Gandhi Maidan to have Golden ice cream post dinner. Those were our childhood days…feasting meant a lavish spread cooked by my mother…luchi, aloo kumror tarkari, payesh, mangshor jhol, fried rice, chop…the menu would change every year but mangsho (mutton) would be constant. April was also special with lychees, mangoes, jamuns and white jamuns or jamruls, available in abundance. Nabobarsho celebrations often continued for a week with friends and relatives dropping by to convey greetings personally.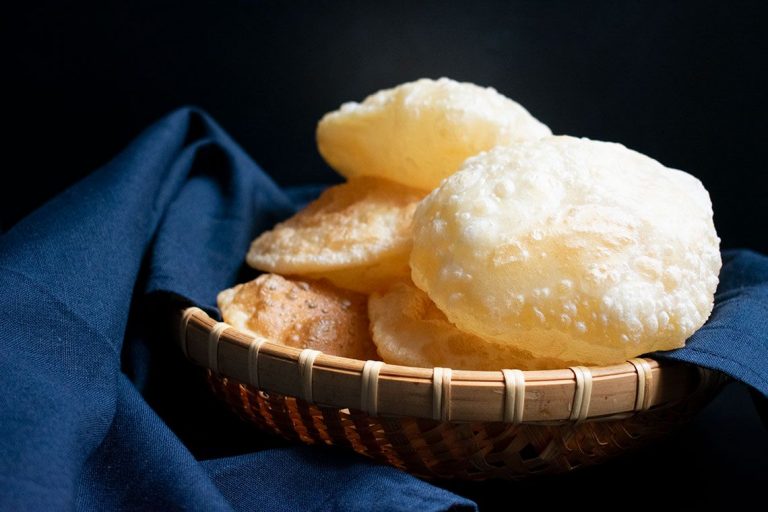 Bengalis believe in celebrating with feasting on delicacies. In fact, food is central to a Bengali's life! But Bengal's neighbouring states of Bihar and Odisha, however, usher in their regional new year with simple vegetarian meals. Pana Sankranti in an Odia Hindu home is celebrated with bel pana (wood apple pulp drink) and offering prayers to Hanumanji. A Simple vegetarian fare is prepared on this occasion. It is called Pana Sankranti as drinking Bel Pana  (a refreshing drink prepared with wood apple pulm, curd and sugar) is a part of the rituals observed on this day. While in the Maithila region of Bihar, new years' day or Jur Sithal is celebrated by worshipping the chulha or the traditional mud stove. Before doing so, they take an early morning bath. The Maithilis cook Bari Bhaat and no non-vegetarian items are cooked on the occasion of Jur Sithal also known as Pahila or Pohela Boishakh. The day is celebrated as the Maithili New Year and follows the Nirayanam vernal equinox. April 14 marks the first day of the traditional Tirhuta Panchang and the holy new year for the Maithili people. In Assam, the second week of April marks the Assamese new year called Bohag Bihu or Rongali Bihu. Masor tenga (a tangy sour fish curry), ghila pitha (a deep fried sweet pancake) and poka mithoi (rice flour ladoos) are some of the dishes that are included in the traditional fare. 
In fact, the month of April sees celebrations all over India as many enjoy the traditional festivities of the solar new year…with Ugadi, Gudi Padwa, Navreh, and Cheti Chand lunar new year early in the month while mid-April sees Poila Baisakh, Bihu, Puthandu, Vishu and Vaisakhi. 
Ugadi or Yugadi literally means the beginning. Yuga means "period" and adi means the "start of something". Like any other New Year's Day, Ugadi marks new beginnings for the people of Andhra Pradesh, Karnataka and Telengana. People celebrate the day by following rituals like oil bathing, house cleaning, offering prayers and eating Neem leaves. The ritual consumption of Ugadi Pachadi, a concoction of coconut, tamarind, raw mango, neem flowers, jaggery, salt and pepper is common in all households.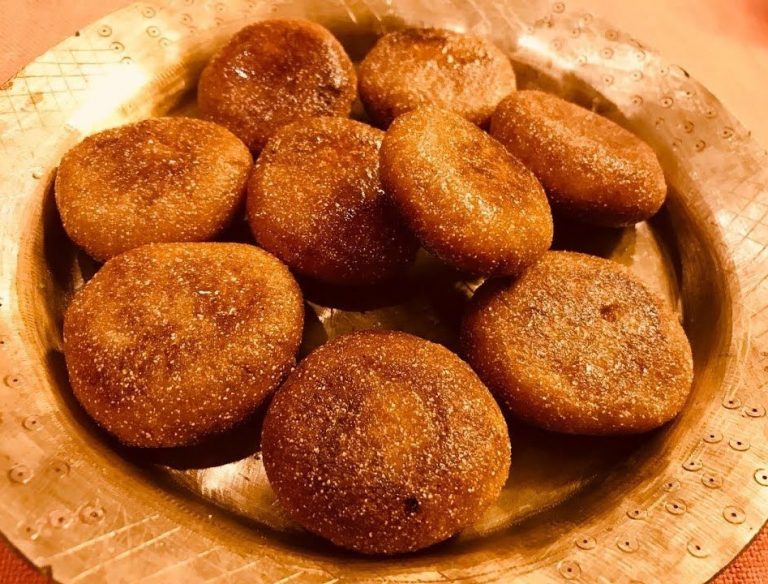 In Maharashtra it is celebrated as Gudi Padwa. On this day people decorate their home entrances with colourful rangoli. Gudi Padwa gets its name from 'gudi', which means a flag or an emblem of Lord Brahma and 'padwa' means the first day of the lunar period and is usually observed in the beginning of April. Prayers are offered to Gudi on this day and a delicious spread is prepared that usually comprises a generous amount of sweet dishes like puran poli, shrikhand, coconut barfi, rava ladoo and different types of modak. Just like Telengana and Andhra Pradesh, eating neem leaves are also a part of the rituals.
Regional new year festivities across India have one thing in common…they are centred around the harvest time. Each region observes their new year celebrations with offering of prayers and preparation of good food where cereals and fruits feature largely …all fresh seasonal produce. 
Even Baisakhi, also known as Vaisakhi, celebrated in India largely by the Sikh community, is a harvest festival. The day holds great significance and is celebrated as the Sikh New Year, based on the solar calendar and for the Sikh community, Baisakhi is not only a harvest festival, but also a religious one. On March 30, 1699, on Vaisakhi, Guru Gobind Singh established the Khalsa, on this day, the Guru asked people to sacrifice their life for the Lord. Traditionally, kada prasad (a ghee soaked wheat halwa) is served. On the occasion of Baisakhi, kadhi chawal, mithe peele chawal, badam puri and lassi are prepared.
Baisakhi is celebrated a day before Poila Baisakh with great fervour. These regional celebrations have now taken on a commercial note as various jewellery and clothing brands, lottery operators, supermarkets get into the promotional mood with enticing offers. In Bengal, it begins a month in advance when attractive Chaitra sale offers lure the customers to buy goods at  discounted rates. But what is unique to Kolkata are its food festivals that are specially curated by F&B outlets…be it stand alone restaurants, cafes, food courts, bakeries and five star hotels. The choice is huge! Even home chefs come forward to lay on your table a tantalising variety of Bengali fare. Subho Nabobarsho, Happy Baisakhi, Happy Bohag Bihu…and happy feasting!