Suchismita Dasgupta is a contemporary designer and stylist from Kolkata who also loves working on period film projects. Her work for the Bengali film Kadambari, Apur Panchali, Gora and Chaturanga received rave reviews from critics and experts. The late nineteenth and early twentieth century Bengal was a volatile period. The arts flourished and so did the nationalist movement. The European influence on the elite was on the rise. When a designer sits down to recreate the costume of the period for a film project, what are things she draws inspiration from? What kind of research goes into that work? Pallavi Banerjee takes a sneak peek into her creative process.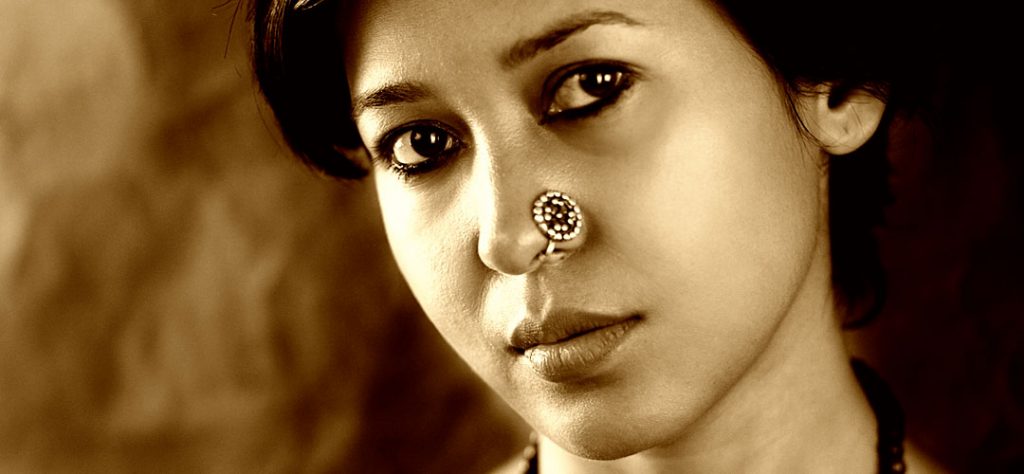 Q. What were the European influences on the ladies' Indian wear of his time?
A. The Bengal renaissance started around Tagore family. Although they were the forerunners, there were also other Bramho families who were part of this renaissance as well, like Keshab Sen's daughter and maharani of Coochbehar Suniti Devi! Some of the European influences were Chemise, Petticoat, jacket blouse etc. Suniti Devi also used a triangular cloth on her head which looked like a Spanish mantilla. Shoes and brooches were another European influence that found favour among the elite.
Gyanadanandini Devi, the sister-in-law of Rabindranath Tagore travelled to Bombay (now Mumbai) for the first time in an 'Oriental dress' which was inspired from the Peshoaj (a multi layered Muslim dress). So apart from European influences, there were also Muslim influence as Bengal was ruled by the Nababs before the battle of Plassey!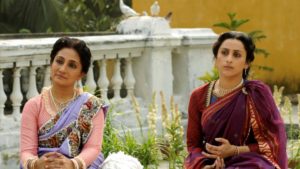 Q. What were the commonly used textiles in the early twentieth century Bengal in both men and women's wear of that era?
A. Cottons both coarse (khadi variety) and fine (muslin) and silks were most popular fabrics used in nineteenth and early twentieth century.
Q. If we had to look into Charulata or Kadambari's wardrobe, what would be the three must have articles?
A. Chemise, Petticoat, jacket blouse!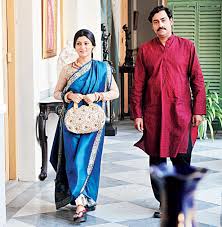 Q. What kind of footwear were used by the elite women of Tagore's time when they chose to step out of their homes?
A. Pump shoes and socks like the European women.
Q. What kind of jewellery was popular among women and men of his time?
A. Mainly gold jewellery with or without other embellishments like pearl, diamond and other expensive stones. Pearl string were used a lot as well.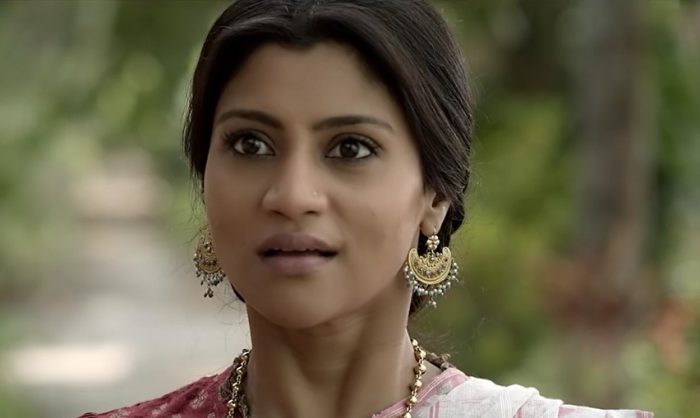 Q. Which style statements of his times have made a comeback in today's fashion?
A. A lot of jewellery used in that time are still relevant and fashionable. Jacket blouse is another.
Q. What kind of colour palette was commonly seen in his days in women's wear?
A. Mostly earthy shades were used. Colours like off white, Mustard, brown, yellow, olive, burnt sienna, red, etc. But Tagore family made use pastel shades, blues and grey, making quite a fashion statement. Gyanodanandini (sister-in-law of Rabindranath) spent 2 years in Bombay. It was her first trip away from home and she had some trouble with her clothes (oriental dress). So, she worked on women clothing and when she came back, she brought with her a new style of saree draping. This style of draping was more convenient and comfortable for the wearer and offered some ease of movement. It was then known as the Bombay style (similar to parsee style). She also introduced a lot of pastel shades into the palette of Tagore family fashion.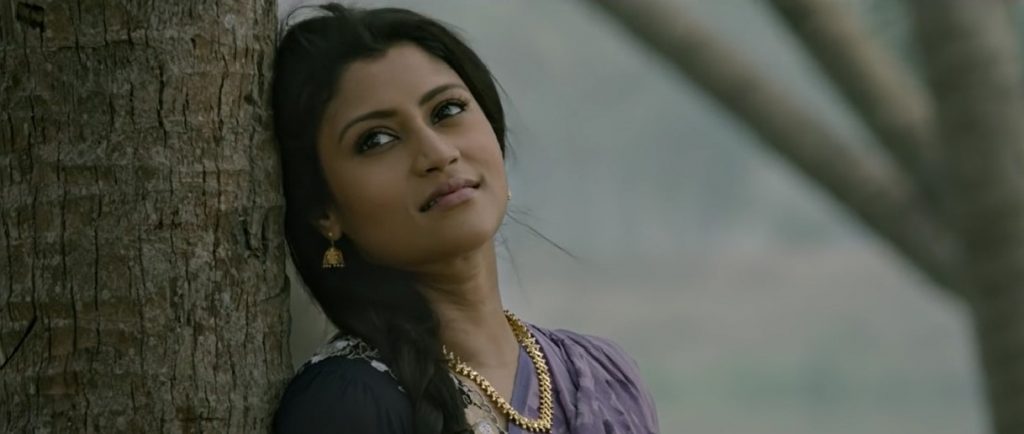 Q. While working on the script of a period film, how do you do your homework? What are the texts/films you refer to before you hit the drawing board? And how do you go about the project?
A. The period is very important whilst working on any film. For period films I try to gather as much visual references from that period as possible like photographs from the time or authentic films made on that time. I also try to read up as many recommended books from that time as I possibly can. Based on the above I do my referencing. Once that happens, the team meets on working out a colour palette for the film and once we mutually decide that, I work on the whole look and go for a look test.
Q. Has the late 19th early 20th century style influenced you personally? If yes, which are the style elements you have embraced from that era?
A. One of the most important styles I picked up from that time is wearing boots/covered shoes with saree! I am quite fond of wearing closed shoes vis a vis slippers and I wear them with sarees too. The other thing is experimenting with blouses! In my opinion, this recent trend of pairing shirts, blouses, jackets with sarees have its root in the late 19th century, early 20th century fashion. I often wear and style others in blouses like that.