Imagine yourself holding a wireless ultrasonography machine on your belly: at that exact point where it has been hurting for a few days! An arrow points on a colored section of the image displayed on your smartphone. A text appears: "liver inflammation, consult physician immediately." 
Sounds like a scene from a sci-fi novel? Welcome to the world of MedTech. 
Well truth is evidently stranger than fiction! The MedTech sector of diagnostic medical ultrasound* (US) has come under substantial limelight over the last decade. Experts in the field are calling it "the age of democratization". Having worked in the US innovation sector for the past decade, I feel a strong obligation to explain to you the relevance of the term "democratization" in the present context. Through the process of this discourse we will shortly trace the temporal evolution of medical ultrasound technology spanning decades- starting from the days of humongous consoles to the present-day's living-dream of personalized diagnostics. 
Medical Ultrasound Imaging
We know that bats can see in the dark. In principle, they can emit and receive ultrasound-waves by a bio-driven actuation-sensory process called echolocation. Such waves reflect from the surrounding, and with special receptors they eventually process the same to construct an image. On the medical front, we have been able to mimic nature using specially designed devices called ultrasonic transducers. A transducer is a device that converts one form of energy to another: the two being electric to sound (mechanical) and vice-versa  in the present case. The transmitted waves from a transducer reflect from a target region of the human body. By creating an image with reflections from different angles we can pinpoint irregularities of concern. This well-known process of medical echography or ultrasonography was introduced in 1942 by Dr. Karl Dussik; an Austria born physician. 
POCUS or Point of Care Ultrasound
Through the past few decades ultrasonography has evolved as one of the most powerful procedures in our diagnostic toolbox. Speaking to one of the pioneers of this industry (and my mentor), Dr. Jean-Francois Gelly (retired GE Healthcare scientist and segment leader), one is able to trace the modality's temporal evolution with lucidity. As Jean Francois puts it:
"There has been major revolution in the field every 3-4 years…in the 80's we had the advent of real time imaging, then we had the revolution of color images, then the revolution of harmonic imaging, then the invention of 3D, … and along the process we have witnessed some amazing developments in information handling capacity; effecting the image resolution."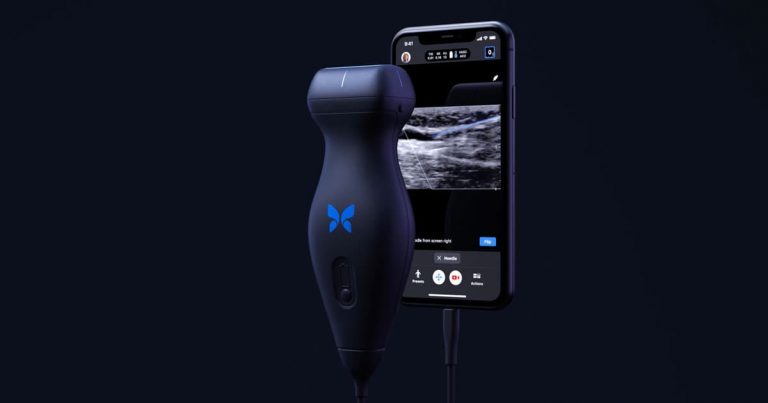 Adding to his comments, we have had the very recent development in real time 3D imaging (acronym 4D) as well! But, all these procedures have evolved around the conventional console architecture, something we come across in our day-to-day visit to clinics or hospitals. 
A real step towards this so-called 'democratization' process was the arrival of lightweight, hand-held Point of Care UltraSound or POCUS devices. POCUS is a tech-revolution, where  physical relocation of the patient is not necessary, rather the procedure can take place on the spot with a mobile diagnostic setup. Such procedures are particularly helpful in emergency situations or in remote locations where access to state-of-the-art technology remains a challenge. A small working example could be:
In COVID-19 (like other HN viral infections) infection the interstitium (main structural element of our lungs) experiences a formative fibroid or scar like progression. If kept undiagnosed these growths can spread through the organ in no time and become mortally lethal. Hence an early diagnosis and a step-by-step monitoring of such 'Interstitial Lung Disorder' is absolutely necessary. Conventional CT Scan did come handy in the early Covid days, but the modality runs into well-known shortcomings, namely,
Inherent risk of infection-spread from the patient to health-professionals or higher viral-load contagion to the following patients through surface contact.

The CT process puts vulnerable patients at the risk of X-ray radiation-overload. On the other hand,  the cost of safer alternatives are often unapproachable.
Based on these scientific facts the American School of Radiology, clearly advised hospitals (March 22nd, 2020) against the use of conventional CT scan for COVID-19 diagnosis.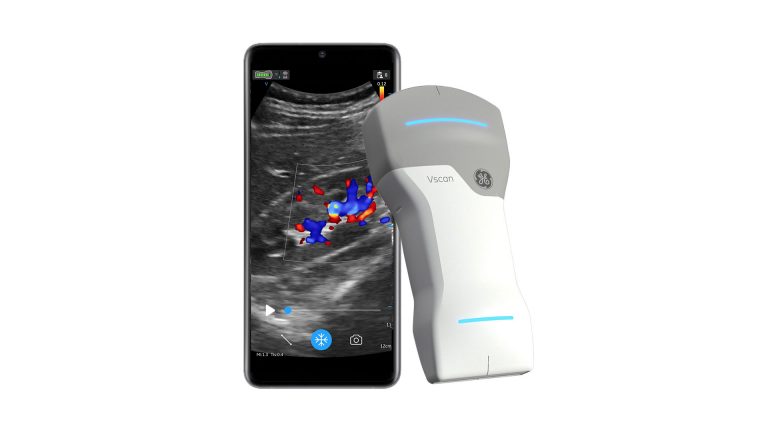 Ultrasound imaging on the other hand does provide substantial advantage over its radiative counterpart. Firstly, unlike radiative X-rays, sound waves propagate mechanical vibration which are not harmful. Secondly and predominantly, with POCUS the need for moving an ailing patient to the humongous diagnosis (MRI, CT Scan etc.) facilities have diminished considerably. The portable and compact design of POCUS facilitates its adaptation to various clinical spaces (mainly ICUs) where patient mobility is a serious constraint, yet continuous monitoring of progressive disorders is a compulsion. Ease of cleaning these small devices in comparison to conventional bulky ones add to the benefit. Interestingly enough, the last two decades have witnessed extensive use of POCUS in pandemics prior to COVID-19 as well.
Two significant examples would be the 2009 Influenza A outbreak, 3 consecutive H7N9 outbreaks in China (2013, 2014 and 2016) where mortality rate was almost 40%.
The Age of Democratization
Now that we understand the why-s and how-s of POCUS for medical diagnosis, it is necessary to understand where the term "democratization" fits in here. To start with, the cost of such handheld probes are often 15-75 times lesser than the conventional consoles. This comes in direct accordance with the state-of-the-art miniaturization yielding considerable cost reduction of driving electronics through the last decade. It finally aids in manufacturing compact casings for the transducer and its driving integrated circuits (ICs) , which we have termed as Electro-Acoustic-Module (EAM). Additionally, stupendous innovation in the field of machine learning and artificial intelligence(AI) have been game changers as AI is reinventing the image-analysis procedure at an automated level; negating the need for training specialists or physicians. This is exactly where the next step to democratization is happening, as the final aim is to put personal-ultrasound devices in the palm of citizens who do not possess any medical training. On an oversimplified level, AI uses large amounts of available data to construct benchmark figures of healthy and unhealthy organs and can detect abnormalities of the target by comparing an acquired image of the same to specific benchmarks. Big data analysis of historically available abnormality-images of organ-morphologies can also aid in the process. Hence an end-user would not require the technical expertise of analyzing initial diagnosis results visible as 2D/3D images on the her/his smartphone screen.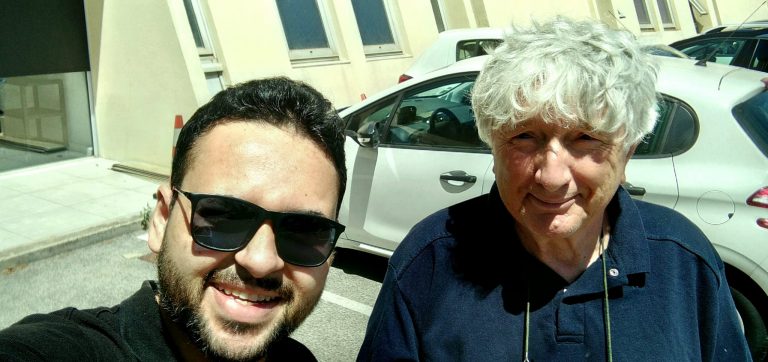 Similar products are already available in the market. Take the example of Butterfly Network's IQ or GE Healthcare's recently launched VScan Air probes. Though there is a basic technological difference between the  two systems, both are dedicated to take US diagnosis to a personal level. During the launch of iQ, Butterfly had actually used the tagline, 'Personal Ultrasound (PersUS) – Starting under $2k.' Understandably the cost is not too pocket friendly for a personal device at the moment, but we are at a very nascent stage of the innovation cycle. At the moment companies are targeting private physicians as potential customers. In analogy to the telecommunication sector, our time can be compared to the span of bulky Nokia3310 handsets; and look where we have reached in two decades! While hardware scientists/engineers like us are working towards transducer architectures for novel state-of-the-art probes, I notice my AI colleagues with awe as they sleeplessly keep executing magic; converting our dream into reality. 
Seeing their work making a real impact on the life and wellbeing of a common household seldom happens in a MedTech innovator's lifetime; and people like us are living that dream today!