In  our  childhood  days  summer  holidays  were  tremendously  fun.  For  one  whole  month  we  had  total  control  over  our  time  and  activities.  Naturally  days  began  an  hour  or  so  later  than  the  usual  and  stretched  on  with  fun  filled  activities  and  endless  playtime.  'Boredom',  the  word  didn't  exist.  There  was  always  something  exciting  to  try  out.  A  new  adventure  awaited  us  around  the  next  corner.  So  nowadays  it  baffles  me  when  I  hear  children  moan  about  vacations  being  boring  and  they  can't  wait  for  school  to  reopen.  I  know  nuclear  families  are  the  norm,  and  children  feel  lonely  when  parents  are  out  at  work  and  they  miss  their  school  friends,  but  I  don't  understand  how  children  can't  find  interesting  things  to  do  by  themselves.
There's  no  denying  the  fact  that  childhood  is  the  best  time  of  our  lives  and  for  most  of  us  vacations  made  up  a  good  part  of  those  happy  memories  that  in  the  future  would  warm  our  heart.  Today,  with  families  cramped  for  time  it's  understandable  that  there's  a  plan  in  place  even  for  the  holidays.  But  one  must  remember  the  purpose  of  a  vacation  is  to  give  children  a  break  from  the  regular  routine,  to  refresh  them  and  rejuvenate  their  spirits  so  they  return  to  school  energized  and  filled  with  enthusiasm.   Therefore  fun  should  be  the  sole  objective  and  what  better  way  to  spend   time  than  indulging  in  activities  children   enjoy.  
Children  derive  a  lot  of  pleasure  from  being  asked  what  they  want  to  do,  so  make  sure  you  give  them  this  choice  when  considering  an  activity  for  the  summer  vacation.  Hobbies  are  not  only  fun  when  chosen  by  children,  it  helps  them  to  grow  into  well-rounded,  confident  and  organized  young  adults  that  will  benefit  them  in  all  spheres  of  life,  including  academically.  When  children  engage  in  their  passion,  they  develop  talents  that  they  themselves  are  sometimes  unaware  of.  Knowing  their  talents  also  comes  very  handy  when  they're  on  the  cusp  of  choosing  a  future  career  path.  
There  are  an  array  of  hobbies  that  children  can  choose  from  ranging  from  the  artsy  and  creative,  to  nature-related  and  performance  based.  And  with  every  interest  now  having  their  own designated  community  on  social  media  platforms  where  anyone  is  free  to  join,  even  solo  activities  like  reading,  gardening,  photography  and  cooking  can  open  up  opportunities  to  interact  with  like minded  children.  This  gives  them  a  chance  to  broaden  their  social  circle  and  grow  with  others  who  share  and  care  about  things  they  are  passionate  about.  Plus  feedback  and  exposure  gives  a  feeling  of  accomplishment  which  boosts  their  confidence.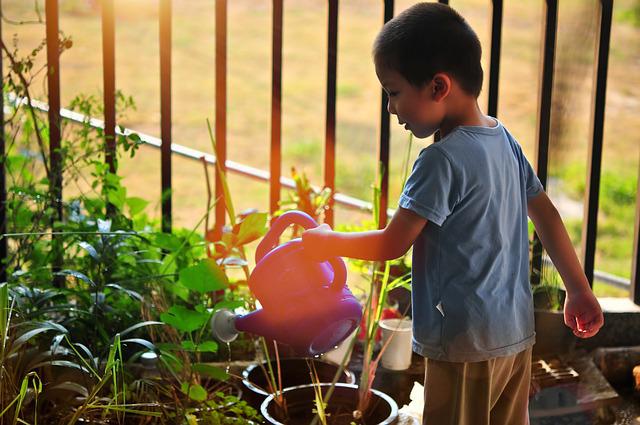 Thanks  to  child  environmental  activists  Greta  Thunberg  and  many  others  like  her, today  children  are  not  only  aware  of  environmental  issues,  they  also  care  deeply.  So  as  concerns  about  chemicals  and  pesticides  in  food  products  and  growing  climate  crisis  push  us  towards  adopting  a  more  sustainable  lifestyle,  use  this  vacation  to  build  on  this  sentiment  and  introduce  children  to  organic  farming.  You  can  start  with  a  small  kitchen  garden,  but  if  that  space  isn't  available,  there's  also  scope  to  grow  vegetables,  herbs  and  fruit  in  containers  in  apartment  balconies  and  upon  terraces.   This  activity  also  lends  itself  to  starting  a  conversation  with  your  child  on  the  environment,  on  how  to  minimize  food  wastage  and  can  be  backed  up  with  reading  material  that  helps  to  answer  the  barrage  of  questions  that  are  bound  to  follow.  It's  a  great  chance  to  provide  them  basic,  elementary  knowledge   about  farming  and  nutrition.  Apart  from  the  satisfaction  of  growing  their  own  food,  this  activity  gives  children  firsthand  experience  of  how  painstaking  food  production  is  and  they  will  begin  to  appreciate  the  farmers  efforts  and  all  forms  of  physical  labour.   
Another  form  of  work,  albeit  that  is  beneficial  to  children, is doing  household  chores.  Researchers  from  a  Harvard  study  found  children  who  had  regular  chores  grew  up  to  be  more  independent  later  in  life  and  attributed  this  to  the  competitiveness  and  sense  of  accomplishment  these  children  felt  from  helping  out  at  home.  But  let's  face  it,  household  work  is  drudgery.  So  don't  grudge  children  for  the  lack  of  enthusiasm  when  asked  to  clean  their  room  or  weed  the  garden.  Instead,  help  children  understand  that  chores  are  necessary  for  the  smoother  functioning  of  the  household  and  the  burden  needs  to  be  shared  and  no  matter  how  little  they  are,  they  can  always  contribute.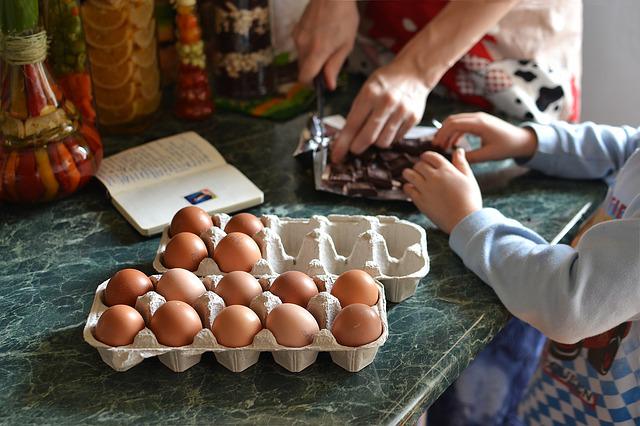 So  while  you  assign  an  age-appropriate  chore  to  your  child,  make  sure  to  make  it  fun.  For  smaller  children  you  can  hide  treats  which  they  discover  as  they  go  about  the  chore  like  tiding  up  their  cupboard,  bookshelf  or  study  table.  Nothing  fires  a  child  up  like  competing  with  a  sibling  so  when  you  have  more  than  one  child  at  home,  make  them  race  against  one  another  with  the  winner  getting  a  reward.   It's  also  acceptable  to  lure  children  with  products  that  will  make  them  want  to  clean,  dust,  cook  and  tend  to  the  garden.   Colourful  mops  and  dusters  make  dusting  and  cleaning  more  fun  just  as  bright  gardening  tools  make  children  want  to  join  you  in  the  garden  as  you  trim  plants  and  tidy  the  lawn. 
Holidays  also  mean  a  steady  stream  of  visitors  dropping  by.  Children  have  always  enjoyed  playing  with  cooking  sets  so  why  not  get  them  a  real,  but  child-friendly  cooking  kit  or  a  baking  set  designed  for  little  chefs  and  let  them  cook  a  special  dish,  bake  a  tea-time  treat  or  make  traditional  savouries  for  the  guests.   If  they're  too  small  to  cook  independently,  give  them  prep  duties  like  sorting  or  listing  ingredients,  washing  and  cleaning  vegetables  or  planning  the  menu  and  making  the  shopping  list. Get  them  used  to  helping  out  and  maintain  doing  regular  chores  even  after  vacations. 
And  lastly,  make  sure  you  do  something  to  make  your  child's  holiday  special.  Children  love  surprises  so  keep  it  a  secret  and  make  their  holiday  a  memorable  one  so  they  look  forward  to  the  next  vacation  with  as  much  enthusiasm  as  you  did  when  you  were  their  age.