Call it khichuri, khichdi, khisuri, khichra, kedgeree…or by any other name it would taste equally delicious! What's in a name? The pleasure is in eating piping hot khichuri with dollops of ghee on it accompanied with crispy masala papads or an omelette or maachh bhaja (Bengali style plain fish fry)…aaahh! What a delight! 
This one-pot meal is ideal for all occasions…be it picnics, chilly winter nights, rainy days, or as an offering to gods and goddesses…khichuri is a must. But "No matter how well you cook khichuri on usual days, it will never taste as good as  bhoger khichuri, it smells and tastes so different." states Rajib Roy Chaudhury, Senior General Manager of  Vedic Village Spa Resort. It is so true! The khichuri that is offered as bhog (prasad) during pujas cannot be replicated even if the recipe is followed meticulously. I recall how eagerly my siblings and Iwould wait for our parents to finish their prayers on Lakshmi Puja evenings.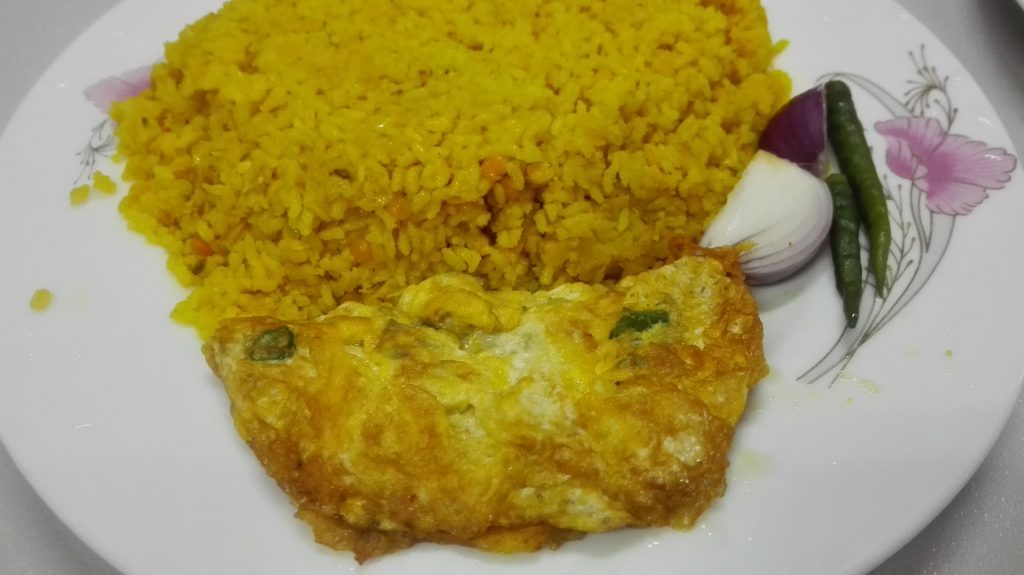 Mother would be busy preparing sweets, payesh(rice and milk pudding), khichuri, labra (a mixed veg preparation) and chutney. The preparations would start in the morning. She never used turmeric in khichuri or in the vegetable preparations offered as bhog. It would be cumin seeds or panch phoron (whole five spice tempering typical to West Bengal and other eastern India states) and cumin powder. She used moong dal and aromatic rice for preparing this pulao-like dry khichuri with raisins and cashew nuts. Ghee, of course, was the medium of cooking. Its taste lingers still. I do follow her recipe while preparing bhog, but it is not even remotely like hers.
Khichuri is a very versatile dish and lends itself perfectly for experimentation. One can use a mix of dals or lentils, add seasonal vegetables or just potatoes. Kolkata-based food entrepreneur, Sharmila Basu Thakur has created her signature khichuri…the Mixed Herb Khichuri prepared with aromatic Gobinda Bhog rice, whole green moong dal, cumin seeds (for seasoning), finely chopped onions, ginger, fresh coriander and pudina leaves. Its deliciousness calls for several helpings. Daliya, oats, masoor, moong and chana dals can also be used for preparing a healthy alternative. The runny version of khichuri requires very little oil…just a teaspoon or two to fry the masalas, which can then be added to the already cooked rice and lentil broth.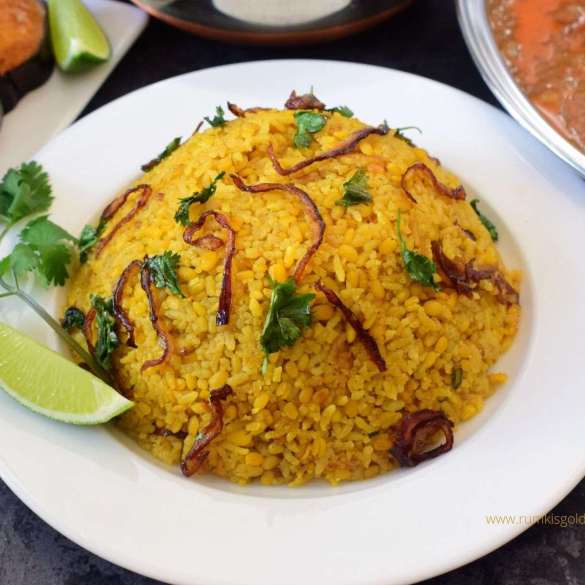 The Bengali word khichuri has been derived from the term khichdi which comes from the Sanskrit word 'khiccha', meaning a dish of rice and legumes. Khichdi is mostly made from rice and lentils, but there are regional variations like Bajra Khichdi and Moong Khichdi. In Hindu culture, it is one of the first solid foods that a baby eats. 
It is also believed that Khichdi is the inspiration behind the Anglo Indian 'Kedgeree', a dish consisting of cooked flaked fish (traditionally smoked haddock), boiled rice, parsley, hard-boiled eggs, curry powder, butter or cream, and occasionally sultanas.
Interestingly, Khichdi also went to England and onto the royal dinner plate of Queen Victoria through her Urdu tutor Munshi Abdul Karim. He made her sample some, but she, however, preferred rice mixed with masoor-ki-dal. Red lentil soup was often served to her and this is how this dal came to be known as 'Malika Masoor'…but that's another story.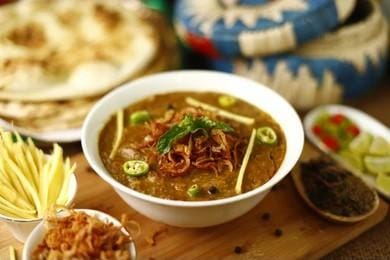 There's an incredible variety of khichri and almost all of them vary in consistency–some are dry, while others are watery or porridge-like. The vegetarian versions are more common, but khichris  are also prepared with meat, for example khichra which is cooked with five different kinds of lentils, wheat and lamb. Haleem too is prepared with meat. It is made of wheat, meat, and a mix of various lentils, spices and ghee. It is originally an Arabic dish and was introduced to the Hyderabad State during the rule of the Nizams.
 Today, every region in India has its own take on this classic dish. It is India's very own version of comfort food. From serving it as a baby's first meal to an easily digestible and nutritious meal for a sick person, Khichdi is a part of diverse occasions. From Kanyakumari to Kashmir, Khichdi is served in its various avatars—Pongal in southern Indian homes, in Gujarat khichdi is eaten with a bowl of mildly spiced kadhi (a yoghurt-based curry), while the Himachali version of this rice-dal medley is loaded with kidney beans and chickpeas, Karnataka's fiery bisi bele hulianna has delicious additions of tamarind paste, jaggery, seasonal veggies, curry leaves, dried coconut and kapok buds. While reading through an article, a few years ago,  I came across an Awadhi recipe of  rich sweet khichri cooked with sugar, khoya (thickened and dehydrated milk), cardamom, cinnamon, clove and saffron—one of the most expensive spices. East, West, North or South …khichuri or khichdi gets served with regional typicalities in most Indian homes.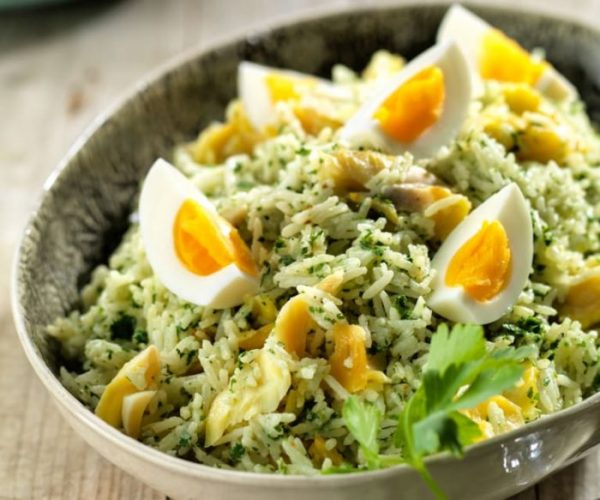 Like all good ideas, khichri, too, seems to have spread to other parts of the world. The British liked it so much that they took it back home and created kedgeree, and then it crossed the Atlantic to New England, where it's prepared with rice, curry powder and fresh cod. Khichri  is also thought to be the ancestor of Egypt's national dish, koshary, which is made with rice, lentils and macaroni. "There's no doubt that the Egyptian koshary's ancestor is in fact the Indian khichri," says Clifford Wright, an American food writer and author of several cookbooks. According to him, the name and the ingredients are similar. 
Being a foodie I have tasted quite a few of the regional variations but my conservative Bengali palate loves Bhoger khichuri and Bhuni khichuri. In fact, many others like me would say the same! Such is the love for khichuri that even Sawan Dutta, best known for her original songs at her video song blog, The Metronome, has featured Bangalis  Pujor Bhog  in her inimitable style where khichuri  finds prominence as Saptami'r bhog, in her vlog Pet Pujo 2021. 
Few people are aware that a dish so simple, has such a rich history, with its journey beginning so far back in time and going on to traverse distant parts of the globe.