A flashback to my earlier days of frequent visits to coffee houses fills my memories with the strong aroma of filter coffee. Those days, Indian coffee lovers were of the opinion that coffee needed minute attention to prepare, and in fact, it was so. Filter coffee is usually prepared in a filter brewing machine. Ground roasted beans are used and then boiling water is poured so that it passes through a filter leaving only the fresh brew. 
Indian Filter Coffee, also known as South Indian Coffee, is a special type of coffee that is popular in the southern states of India, particularly in Kerala, Tamil Nadu, Andhra Pradesh and Karnataka. It was, and still is, a wonderful drink no doubt, but it has not, however, gained much popularity far beyond south India. In Kolkata, one can warm up over a cup of good filter coffee at Banana Leaf, Udipi,  Jyoti Vihar, Madras Café and Raj Restaurant, all of which are mostly managed by entrepreneurs hailing from southern India.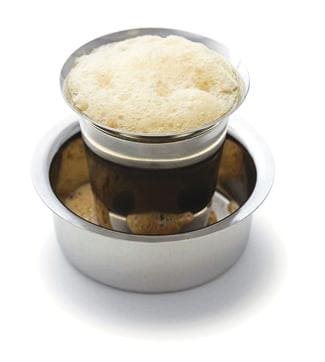 The coffee that did spread all over India was instant coffee. "The coffee with life in it. Made in just 5 seconds"…that's how Nestle's Nescafe announced its entry into India, in the year 1963. Nestle brought about a revolution and helped change the perception that coffee preparation needed minute attention. That thinking changed forever, as it did elsewhere in the world, as is evident from the fact that more than 4,600 cups of Nescafe are being consumed every second. This was the first wave. 
To appreciate the changes one needs to understand the three trends or movements or—more commonly—'waves' of coffee experiences that have evolved in the last few years.  These coffee 'waves' have a lot to do with the quality of beans, sourcing practices and other elements. By educating oneself one can learn how coffee is evolving, where it's headed and what speciality coffee is all about.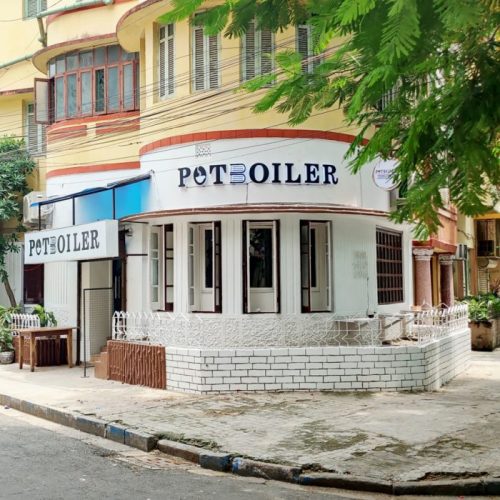 "Coffee became popular in many urban Indian homes when Nescafe instant coffee emerged on the scene somewhere in the 1900's", informs Sonali Lakhotia, owner of Potboiler Coffee House, Kolkata, and a certified barista. "This was the first wave," she adds, while talking about the trends or waves that have, and are, defining the patterns in coffee consumption. 
Instant coffee took less time to prepare…a mug full of hot water and two spoon full of Nescafe…was all that was needed to serve hot coffee. It lent itself well for preparation of cold coffee as well. It was a novelty to serve coffee in an instant, without using any machine. This period also witnessed innovation and discovery in coffee production and distribution, resulting in the introduction of many tools that are still in use today. For example, coffee producers and distributors established vacuum sealing as a crucial packaging method once they understood that coffee exposed to air loses its freshness and flavour. The automatic coffee maker machine, a product of this phase, brought greater ease and efficiency in preparing coffee. This simple appliance helped fuel the modern coffee culture.
Propelled by these innovations, the coffee industry began to move into the second wave of coffee culture.
The growth of instant coffee may also be attributed to the modern retail system that ensures availability and options to the consumers. With retail chains spreading out to smaller cities, along with online enterprises, it has become easier for the customers to buy their preferred brand of coffee…be it Bru (Nescafe's main competitor) or other boutique brands like Blue Tokai, Davidoff, Starbucks, The Indian Bean, The Coffee Co, Seven Beans Co. and The Flying Squirrel.  Today in India, modern coffee consumers and connoisseurs have plenty of choice. 
The consumption of the brew in India, the world's sixth biggest exporter, has grown substantially amounting to over 1,170 thousand 60 kilogram bags across India in 2020, which may come down slightly in 2021 due to the pandemic. Coffee is the third most consumed beverage in the world, after water and tea.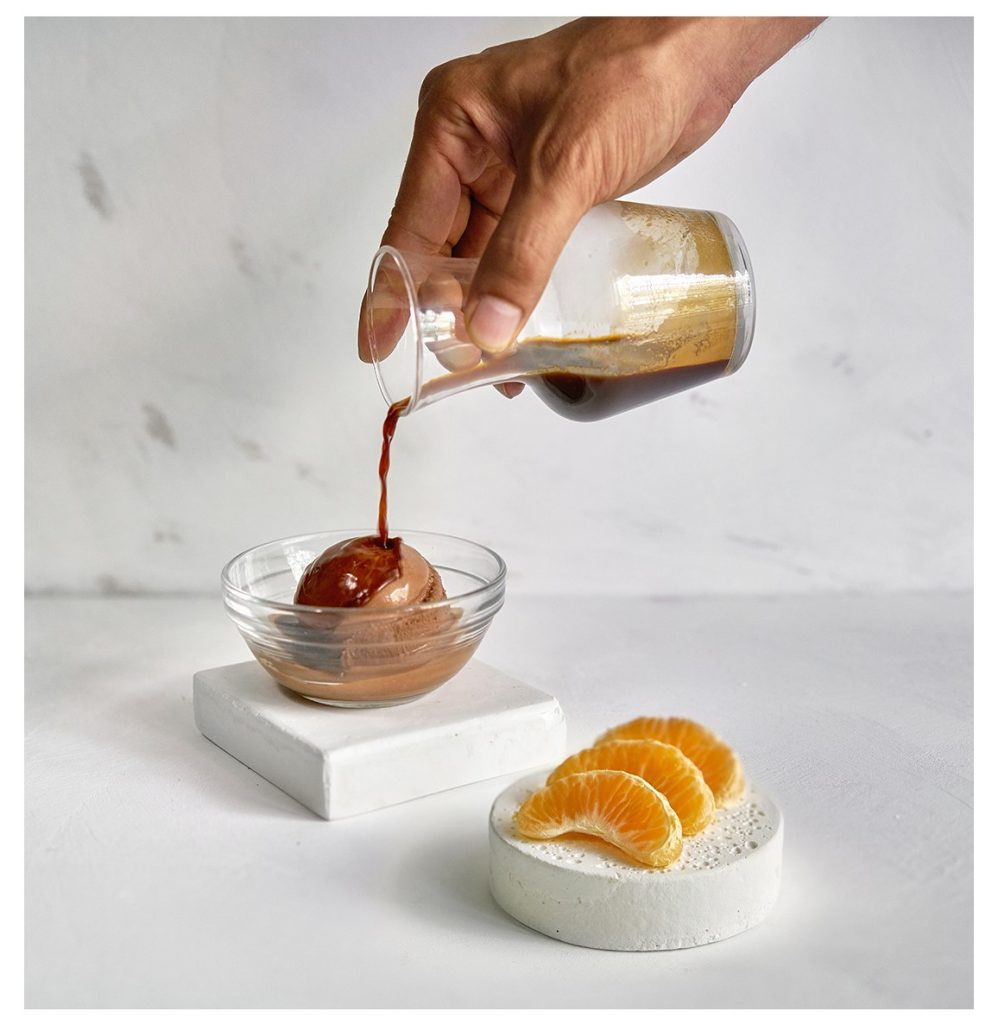 It can easily be said that Nescafe paved the way for the second wave, which as Sonali Lakhotia says, "Began from the mid-1990's when the café culture took over with Café Coffee Day's entry." After CCD came Barista which further contributed to the café culture and helped popularise coffee in its many avatars…café latte, espresso, classic cappuccino, vanilla cappuccino and many more. The second wave was more to do with the entire experience of drinking coffee in a 'mood' setting where emphasis lay in creating the environment to lure the young generation to socialise or meet for professional purposes. The café culture was yet another influencer which, in turn, prepared the connoisseurs for the third wave of specialty coffee.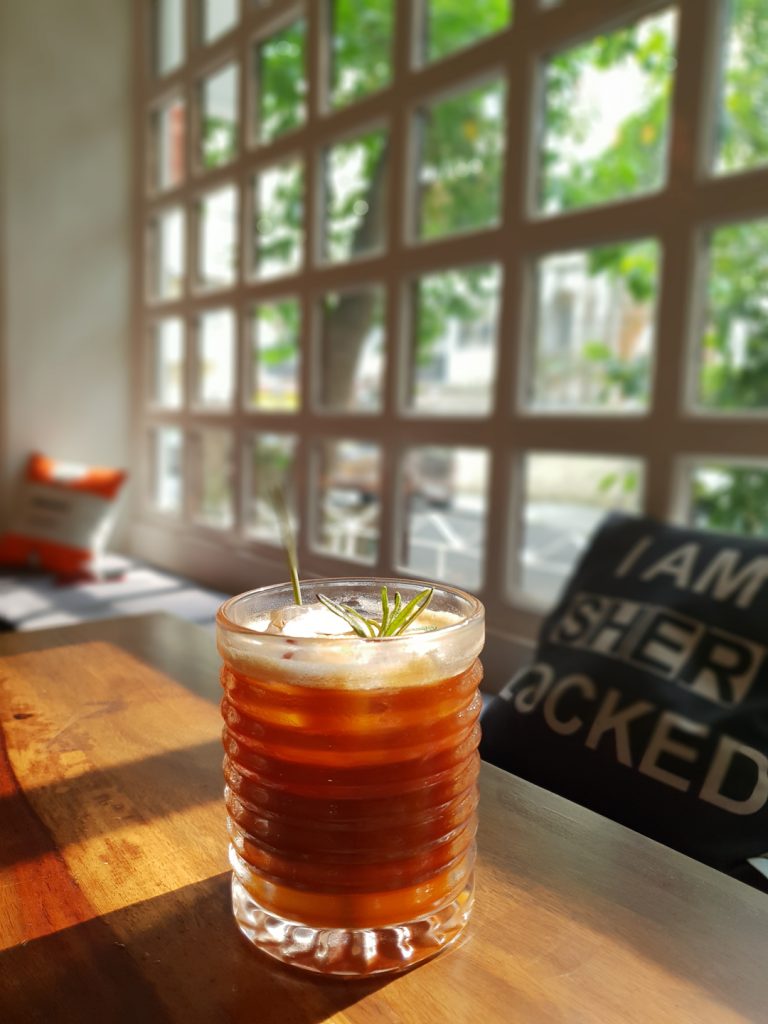 Cappuccinos and lattes, now common drinks, offered new and exciting ways to enjoy coffee back in the day. The addition of flavoured syrups and whipped cream, which appeared later in this wave, also helped transform coffee into a treat. This wave brought about major changes to the setting in which coffee was consumed. Consumers started to frequent coffee shops, turning a formerly at-home beverage into a social event. 
Specialty coffee is the result of hard work and focuses on standards, and the excellence that goes into each step of the coffee journey – right from growing and picking, to roasting and grinding. The rise of specialty coffee in India has indeed been a fascinating journey having a multi-fold effect on consumers, brands and the coffee growers.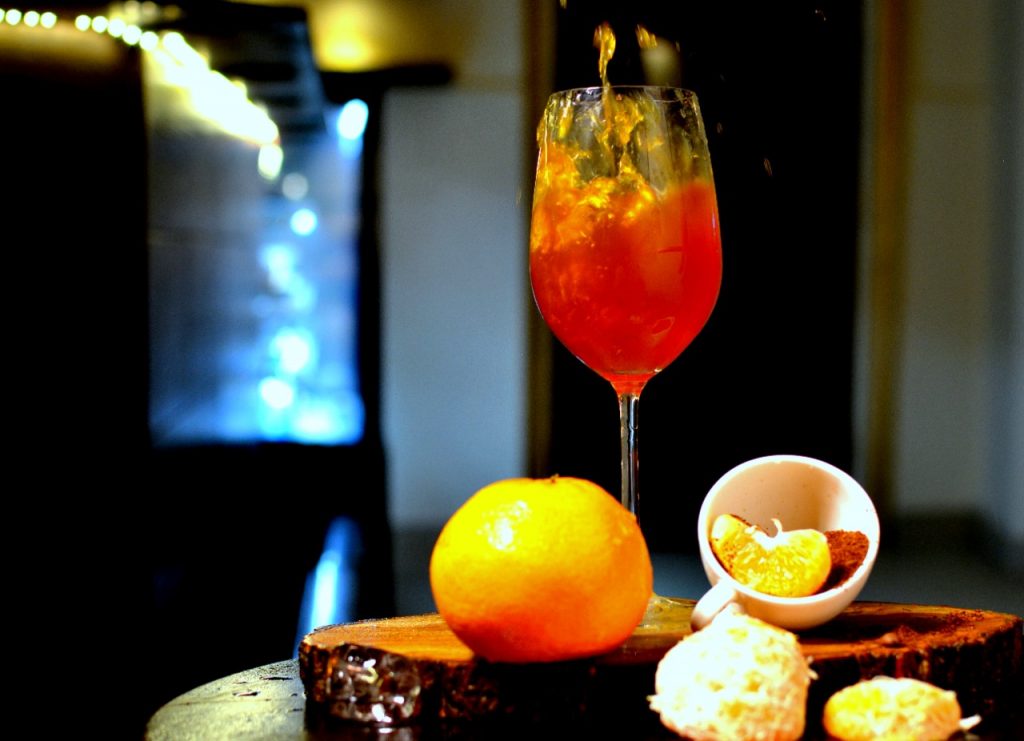 Even though India is known for its tea-drinking culture, coffee is emerging as a much preferred beverage in urban India. For many Indians, filter coffee or cold coffee is still a staple, but the developing interest for specialty coffee, in the third wave, is very exciting and the connoisseurs see it as a harbinger for greater experimentation to appease the ever growing 'global' palate.
What is specialty coffee? Abhinav Kumar of Craft Coffee explains, "Geographical microclimates have a significant impact on the grades of coffee and its quality. The coffee thus produced develops unique flavour profiles and is mostly grown in small batches, or microlots, and referred to as specialty coffee. Coffee arrives in the consumers' hand after a series of processes from the farmers to the roaster and then to the brewer. The entire supply chain plays a pivotal role in ensuring that the specialty coffee meets all the standards after its long journey."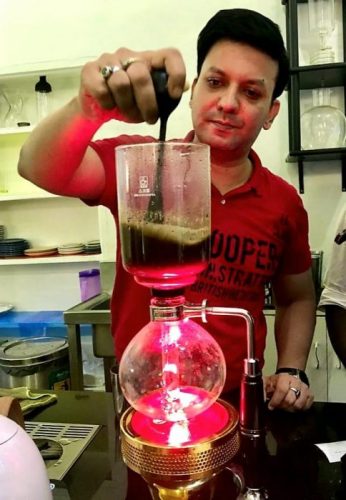 Emphasising on this point Sonali Lakhotia says, "The story of specialty coffee begins from the seed till it travels to the cup. The climate, the soil and treatment of the beans, all of them impact the end product. The different types of beans that are grown in India are Arabica, Robusta and Liberica and Excelsa. The harvesting season for each is very different too." She further adds that the roasting process greatly impacts the end product and at every step quality check is a must starting from the harvest of the beans. 
As of today, there are quite a few café's in Kolkata serving specialty coffee to the connoisseurs…Roastery Coffee House, Potboiler Coffee House, Craft Coffee, and others are always in the news. All three are well equipped with the latest coffee making gadgets…be it roasters, espresso machines, coffee bean grinders, milk frothers and steamers, iced coffee dispensers, frothing pitchers, portafilters and others.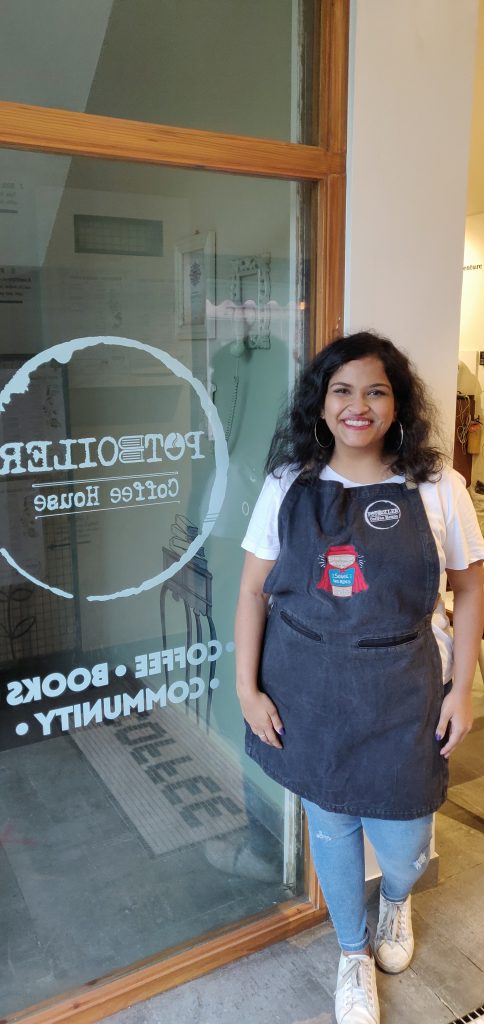 Sonali Lakhotia and Abhinav Kumar, both have well-equipped outlets which enables them to prepare an interesting array of the brew. Nishant Sinha, the owner of Roastery Coffee House (they have a branch in Hyderabad) has imported a roaster from the Netherlands, which is proudly displayed inside the café. The aroma, when the beans are roasting creates a strong craving for the brew. Nishant is of the opinion that "specialty coffee is becoming increasingly popular because of global exposure, and also because coffee chains are influencing and changing the way we drink coffee."
All of them source coffee directly from the estates to ensure quality profiles. Sonali visited many estates to pick up first-hand knowledge…Gowri, Mognad, Shevroy, Ratnagiri and M.S. Estates, to name a few. "Coffee brewing is both a science and an art" says Sonali, for it entails a thorough understanding of how the machines work and the skill to perfect the brew.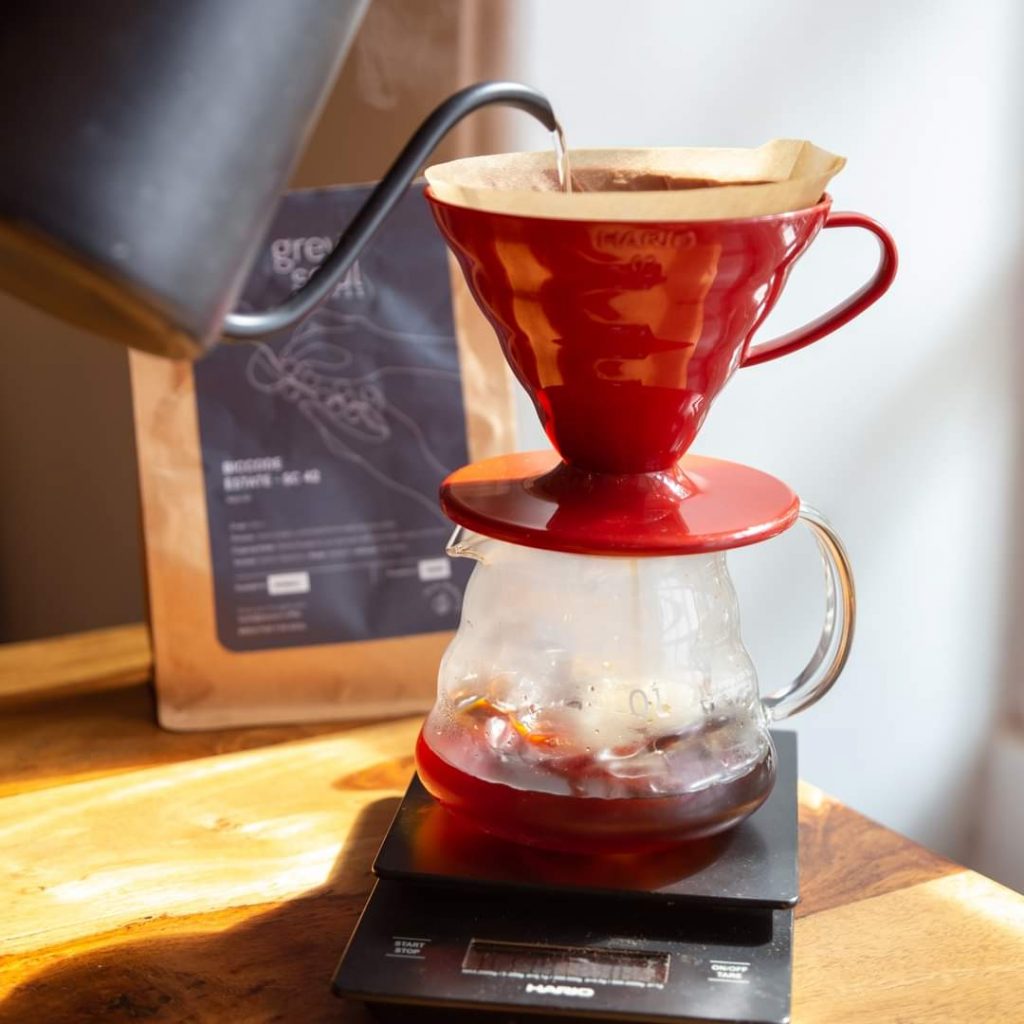 One wonders how educated are the customers? Abhinav of Craft Coffee informs, "Consumers have become quite inquisitive and are keen to know the source, the blends and the other processes involved in brewing. Indian coffee culture has progressed from brewing at home to experiencing brews at centres and now coffee-centric events like the National Barista Championships are being held." They work continuously to bring out the different flavour nodes suiting the palette of millennials and this has led to the launch of Cascara refresher or cranberry lime coffee tonic at Craft Coffee. The consumers now understand their Americano, Long Black, Macchiato, Cortado, Cappuccino, Cafe Latte, Mocha, Frappuccino, Frappes and Espressos!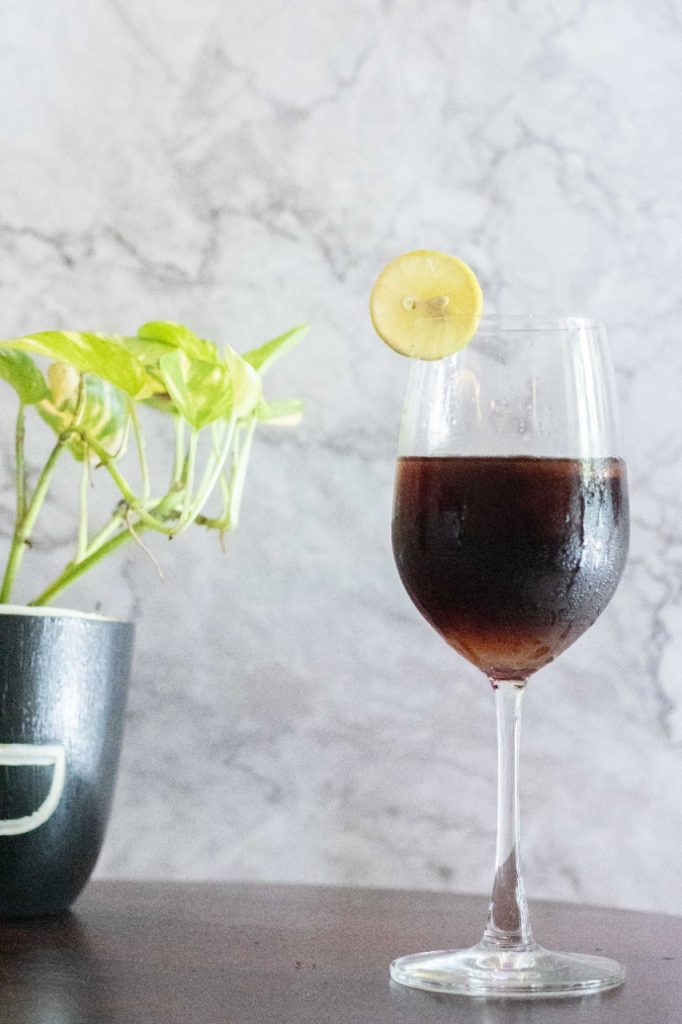 The popularity of specialty coffee is on the rise and in comparison to other cities specialty coffee is hugely popular amongst the Kolkattans. "We sell more specialty coffee drinks in Kolkata than in any other city." says Nishant. Even Sonali has witnessed a sharp rise in interest in specialty coffee among her customers and plans to open another outlet. 
The city of joy is seeing the young coffee enthusiasts moving from cappuccinos and mochas to artisanal coffee like pour overs and French press. "We saw a positive response when cascara and cascara infused beverages were launched. A strong indicator of the consumers' willingness to experiment with different flavours and brewing techniques." informs Abhinav. To put it simply, millennials and subsequent generations understand specialty coffee and are willing to pay for them! 
The future of specialty coffee looks exciting. India is in its fourth wave.
Images courtesy: Craft Coffee, Potboiler Coffee House, Roastery Coffee House