"Curiosity is the essence of human existence. 'Who are we? Where are we? Where do we come from? Where are we going?'… I don't know. I don't have any answers to those questions. I don't know what's over there around the corner. But I want to find out."
-Gene Cernan American astronaut, naval aviator, electrical engineer, aeronautical engineer, and fighter pilot.
Shivering slightly in the cool spring breeze, I waited patiently for the clouds to part. It's fascinating, this time of the night – eerily quiet, serene, undisturbed; the silence and darkness wholly engulfing. What secrets would the night reveal? Teasingly, the skies hid their bounty under a veil of gossamer thin clouds. With a mixture of anticipation and impatience, I waited. Good things come to people who wait, I reminded myself. Minutes ticked by, leaving me with my thoughts. Luminescence brightened the night sky in the blink of an eye and I was richly rewarded for my patience. There in the tiny circumference of my telescope eye-piece, was the staggeringly beautiful full moon; approximately 400,000 kms away, yet tantalizingly just within reach. 
Its luminescent brilliance indescribable by mere words, dazzling bright light radiating from a surface paved with thousands of diamonds. An illuminated glitter ball with its craters and mares suspended in the night sky, created 4.5 billion years ago, its surface largely undisturbed, holding the secrets of our universe in its fold… It was stunning. I shivered slightly this time from the excitement of the vision before me than from the cold.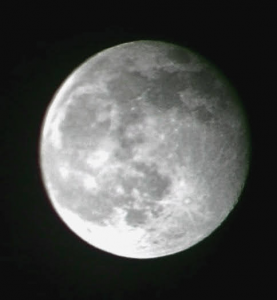 It all started with the lockdown
My fascination with Stargazing or amateur astronomy started quite accidentally, at the beginning of March 2020. Lockdown certainly challenged everyone out of their comfort zones. People took up long lost hobbies, be it painting, writing, fitness and reconnecting with friends and family determined to fill the void left by social restrictions. On one such zoom meeting with extended family, was some talk of astronomy and sharing of photographs taken by amateurs. Saturn and its rings, Jupiter, Moon and such like. Now, don't get me wrong, but astronomy is not everyone's cup of tea…certainly didn't think it was mine, could even put it down to drivel as the mere mention of it was enough to teleport most of us back in time, to  the utter disappointment of 'science school trips' to poorly maintained planetariums, perplexed at the dome shaped ceiling, trying to get our bearings and finally after 15 mins of gazing up with a crick in the neck, friends collectively making the executive decision of drowning out the droning commentary with discussions on more important matters that needed urgent attention… oh, and that too under the cover of darkness. 
But that was then, now was different. This wasn't a dome ceiling but an open sky and there were no friends for distraction.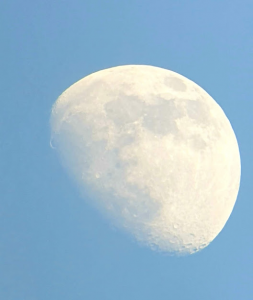 A journey towards discovering my self
Despite being ambivalent to it, heaven knows why?! (pun intended) my interest was piqued by this particularly unusual subject. A few discussions with some like-minded, more experienced people ensued and before I could object, a very kind benefactor gifted me a telescope to start me on a journey of self-discovery and a fascination for astronomy.
Armed with my shiny new telescope and a sky app as a sat nav, with much trepidation I commenced my adventure. The most important advice given to me was to have an open mind, patience and not harbour preconceived notions about seeing images like the ones we see splashed in magazines taken by high spec telescopes and software. So, I did just that and I can vouch for the rewards of persistence. 
With trial and error and the vast sea of information available online, I learnt to use the right lenses, compass, to read the ever-changing night sky with the help of the apps and about the celestial bodies. Nothing is too much trouble if you enjoy what you do. The long nights didn't matter. Over the months, my interest went up notches. I was no longer content with just observing the beauty of the Moon in all its phases or even the planets. I strived to photograph and document my viewings. The challenge of manually capturing the images from the telescope lens and then photographing those through my phone camera required patience and thinking on my feet (literally). With every spectacular image, came the immense pride of having captured it. To an amateur, even the smallest of accomplishment is of great consequence.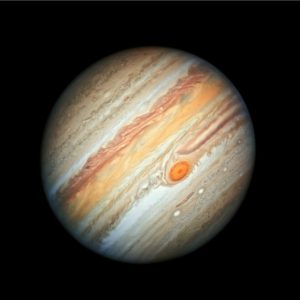 The whole process was almost cathartic; a panacea to the isolation blues. Covid closed borders, distanced our shrunken globe by taking away the freedom to travel. Despite the restrictions, here I was travelling to places I had not seen before, breathtakingly beautiful and mysterious, literally out of this world. I felt free. Those hours of waiting in anticipation was a time to wind down, to enjoy being part of the wonders around us. I believe we have the ability to adapt and make the most of the cards we are dealt with. Why let a lockdown kill the wanderlust? That telescope was my ticket to travel, not on earth but in space. What could be more exciting than that?
Covid closed many doors, but opened others that are left open but hidden in plain sight. We just needed to find one to enjoy something new. I do hope that I can inspire friends and family to want to have a peek through the telescope. Just as everyone should experience an ovation for themselves once in their lifetime, one should also have a front row audience with the Moon, stars, planets and the galaxies to appreciate the wonders and enormity of Space. Whether you have a substantial telescope or a beginner's set up, amateur astronomy is a rewarding hobby that can literally broaden your horizons. So, get going, the sky's the limit…
Images courtesy: Kirti karve Joshi, Wikimedia Commons, Flickr