The middle-aged gentleman was furious. Descending down the stairs of Nandan with a few friends on an otherwise quiet Falguna evening, the middle-aged man was at the point of shouting. He was heard saying, "Hiralal Sen reminds me of Jagadish Chandra Bose. Jagadish Bose's credits were usurped by Marconi. Hiralal Sen was cheated by a Marwari." His friends joined him. The debate continued. 
I felt like correcting them. The furious gentleman's barbs were directed at Jamshedji Framji Madan, the entrepreneur who championed film business in this part of the world. But Madan was not a Marwari but a Parsi by birth. But I restrained myself. It would have disturbed the natural flow of thoughts. As the few hundred spectators came down the staircase and spilled down on the Nandan lobby, the discussion kept ringing in their ears.
A film – a biopic in the true sense of the term – made the difference. Nandan, not always a preferred destination for Calcuttans these days, is drawing an encouraging evening crowd, for Hiralal is running.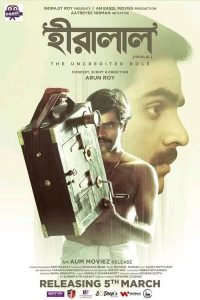 Hiralal – or Hiralal Sen to be precise – may not ring a bell to most of us. But this labour of love directed by Arun Roy presents a case for him. And thereby poses a few embarrassing questions. For all good reasons – let me assure. 
For those still meandering in the dark, Hiralal Sen (1866-1917) was no less a pioneer as far as film-making in the Indian sub-continent goes. Much before Dadasaheb Falke – described as the 'Father of Indian Cinema'– picked up his camera, Hiralal Sen made a series of films – mostly in the early 20th century. It is a well-documented fact that he was a photographer of repute, winning awards in plenty. When the films started making rounds in Europe, Hiralal was quick to grab the opportunity. Armed with the latest movie camera, he filmed everyday scenes both in and around colonial Calcutta and exhibited them in a makeshift tent at the Calcutta Maidan. People started pouring in, relishing every bit of the novelty. He also filmed Surendranath Banerjee addressing the historic Town Hall convention which triggered the Swadeshi Movement across the Bengali-speaking region. His company – formed with his relatives as partners – made a quick fortune. He pioneered filming commercial advertisements on the celluloid – the Jabakusum hair oil and the Edwards tonic campaigns for instance. Most significantly, Hiralal struck a deal with mercurial Amarendranath Dutta of Classic Theatre to film all their major productions, including the legendary Alibaba. He did it with stupendous success. This venture became the talk of the town. The famous song and dance routines of Alibaba used to be projected on the silver screen while the dramatic moments were staged live. This collaboration continued for some time and Hiralal's friendship with Kusumkumari – the leading actress of Calcutta public theatre in those days – managed to stir the hornet's nest.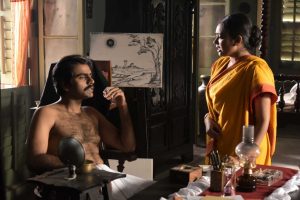 Troubles started with Hiralal when Jamshedji Framji Madan's Elphinstone Bioscope locked horns with Royal Bioscope Company that the Sen brothers ran. With Madan screening imported items and Sen showing originals steeped in Indian experiences, especially with religious undertones, the box office battle continued for some time till the former's better entrepreneurial skills took over.
Hiralal fought a long battle with cancer and died a broken man in 1917 – a few days after all his film rolls were destroyed in a devastating fire. Although some of his celluloid works survive to this day and are preserved at Pune, he never really received the recognition he deserves. The year of his untimely death also saw the first screening of Raja Harishchandra, widely regarded as the first feature film produced from India. Dadasaheb Falke, the maker of Raja Harishchandra, gained prominence when the origin of Indian cinema was traced back to the first feature film. Hiralal's more illustrious career as a documentary filmmaker, a newsreel producer and a pioneer in filming drama was pushed to the back. 
The recent decades have seen some efforts to rectify the gross overlook. Books on his achievements came out from Dhaka and Calcutta. For the last few years, an award named after him has been constituted by the authorities of Kolkata International Film Festival. 
However, the film Hiralal delivers more. I heard that it was completed in 2018 and was ready for a commercial release two summers back. However, it has finally arrived at a time when the elections of the West Bengal Legislative Assembly are round the corner and Bengali identity is among the crucial factors determining its outcome.
Arun Roy, the director who made his debut with Egaro (2011) – a centennial celebration of Mohun Bagan's historic IFA Shield win in 1911, makes a concerted effort to reinstall Hiralal in the timeline of Indian cinema. Hiralal starts as a biopic but makes a valiant effort to reconstruct colonial Calcutta in the early 20th century. It follows the nationalistic narrative closely. Arun works within limited resources. He could not capture the period as he would have liked to, resulting in more indoor scenes than outdoors. But this Easel Movies production succeeds in making an impact. Although the identity card is played out in rather crude terms and Madan is portrayed as an unscrupulous businessman out to exploit every soul and destroy the rivals, Hiralal keeps its focus firmly on the visionary that Hiralal Sen was. 
There is a deliberate attempt to reconstruct the public theatre of downtown Calcutta in the turn of 20th century where Girish Chandra Ghosh's authority was being cut to size by Amarendranath Dutta's youthful excesses. It is a pleasure to see actors from the Bengali stage playing all the major roles except Madan (Saswata Chatterjee). Debutant Kinjal Nanda is a revelation in the lead role. The manner in which he transforms himself – notably in the final scenes where Hiralal looks a skeletal shadow of his former self – speaks volumes about his dedication. Arna Mukhopadhyay's natural arrogance looks tailor made for Amarendranath. Veteran Kharaj Mukhopadhyay steals some thunder as Girish. Among the ladies, Tannishtha Biswas charms as Kusumkumari. Anushka Chakraborty keeps her nerve as Hiralal's wife – a picture of silent suffering. 
Overall, a movie not to be missed. Hiralal is already into the third week and besides Nandan, it is running before a sparse audience at some standalone cinemas and multiplexes. With the Bengali identity being pushed to the borders and beaten to shape the electoral mandate, this is something that would give the Bengali audience reason to feel proud about their roots.