All that glitters is not gold. Behind all the outward shine and the lustre, lies a story steeped in hardships and pain. Take and have a look at anything from your own household. A long tradition of craftsmanship has gone in order to secure it a place in your home. Leaving aside the electrical gadgets which are technological marvels, almost everything else has a history of finesse and dedication. The biggest festival of the year, the Durga Puja, is here. It brings with it a mood of bonhomie and merriment. New clothes, new cuisine, new shoes – all these are part and parcel of the Durga Pujas! So when 'pandal' hopping was all fun and frolic (that is, before the Covid-19 pandemic made its entry into our lives), wearing of new clothes with matching accessories was a must, before stepping out of the house in, yes, new shoes.
This aura of newness, or throwing away the old only to embrace the new, is an age-old concept. It is present in diverse cultures around the world. Let us travel backwards in time. I'm quite sure that many of the readers here will be able to empathise with me. Right from childhood, when we were all toddlers and walked holding the fingers of our parents' arms, we had loved Puja shopping. Most of us may still retain memories of going piggy back on our fathers' able bodies and spending the afternoon by shopping just before the Pujas. With the advent of my youth, me and Ma used to do all the shopping – buying kameezes (kurta is a relatively new coinage for us) or yards of dress materials (to be given to the tailors in order to be stitched), saris and other gift items for both our own selves as well as for near and dear relatives.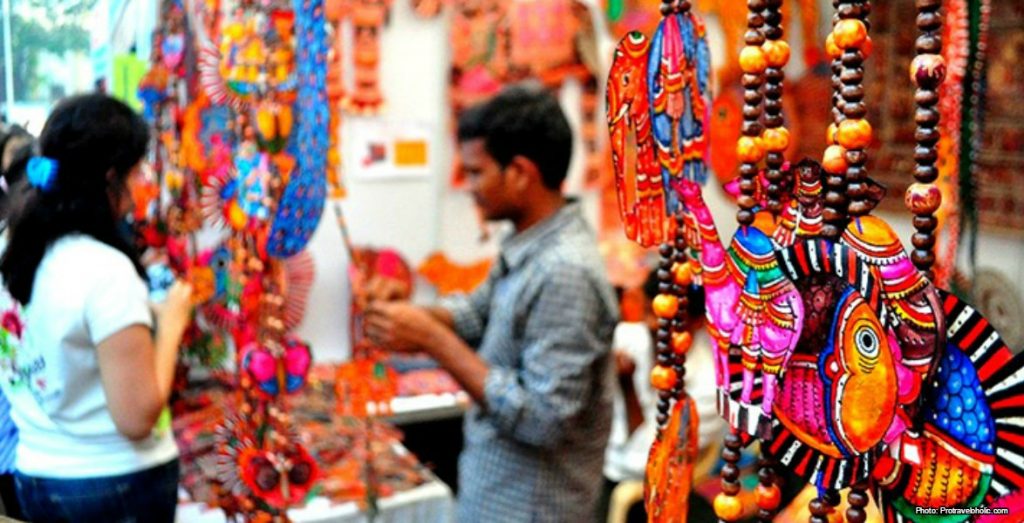 Shops near Gariahat still holds that spell of magic over me. Boutiques like 'Kanishka's' where one got exclusive block-printed silk saris, held special exhibitions during this time. Since we live in an age where working for social causes is both a fashion statement as well as an occupation in itself, several fund-raising textile exhibitions are held at venues dotting the city. These fund-raisers mostly cater to the needs of needy weavers of the textile industry, suffering around the country. But nothing can beat the joy and satisfaction of buying a 'kurti' after sealing a bargain deal with a shopkeeper near Gariahat.
New Market, which was originally known as Hogg's Market, had been thrown open to the general public in 1903. Previous to that, the Market catered primarily to the English people residing in colonial Calcutta. New Market still retains that old world charm because the KMC (Kolkata Municipal Corporation) has till now retained the heritage colonial architecture which is an integral part of the city's landscape. While shopping, buying snacks or tid-bits was a must. It still is. So the bakery shop 'Nahoum's from where the aroma of baked bread, cookies and cakes, assails the senses as soon as one approaches it, sends all on a trip of nostalgia. I especially loved their lemon tarts. A visit to the New Market would remain forever incomplete without a visit to this renowned brand of confectioners. We now have a revamped and more glamorous look at Flury's. But Nahoum's has retained their charm and clientele over the years, without having to compromise with the rapidly flourishing F & B sector.
In those days, all my so-called 'fashionable' frocks were made from the georgette or chiffon dress materials that were available at the Garden Vareli shop near New Market. These were some of my favourite things from yesteryears. Those were the days when Sreeram Arcade and Treasure Island (also near New Market) were yet to receive regular footfalls. Buying four sets of dresses to wear for the occasion of the four days of the Puja, was an absolute must. An extra dress (read 'salwar kameez' or a 'kurta' to match with a pair of leggings) was a bonus. Moreover purchasing a sari during the Pujas was a practice which Baba always favoured and insisted upon. Giving the 'ashtami' anjali, draping around a new sari, was the ultimate in Puja fashion statement. Near and dear relatives would often gift an envelope instead of giving new dresses, with which to purchase anything conducive to one's likes.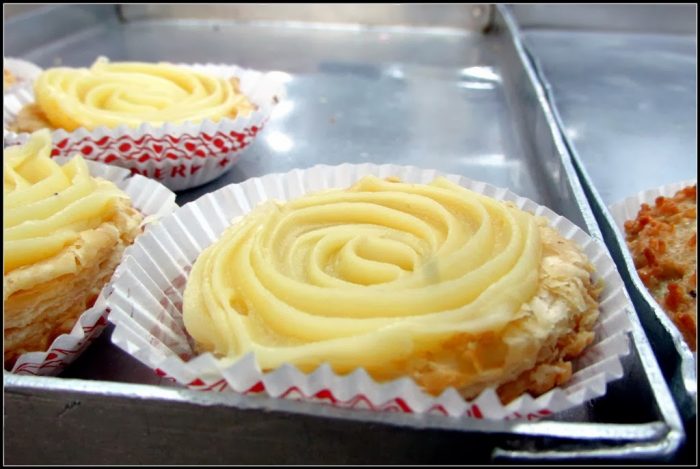 The recent 'mall culture' is comparatively new. Before these multi-storeyed, garish edifices came into being, the practice of obtaining clothes as well as other necessary items needed during the Pujas or otherwise too, had been there. New Market provided probably the oldest concept of purchasing various items under one, single roof. The bane of modern times -the large and loud shopping malls- where the prices of garments are as high as the frontal edifices themselves, are the places in which people like us are spoilt for choice. Malls like South City, Quest, City Centre experienced thousands of footfalls per day, before the pandemic struck the bell of doom and disaster. I have heard from a friend that in the present situation of crisis, Big Bazar, (yes, the very same which's has given a new definition to our shopping experiences) has set new standards during this year's Puja shopping. There's going to be entrances to their trial rooms, and also there'd be no exchange of garments also. The COvid-19 virus has changed our very lifestyles. We are living in the new normal. Shall we ever return to our previous state of life? We can only wonder.
I am in total sympathy with the hawkers and shop-owners who are incurring mammoth losses due to the pandemic. As we bought clothes from them, their businesses burgeoned. Since most of us are remaining within the confines of our houses most of the time, these people and their flourishing trade's got hugely affected. Let us hope that those days of shopping, eating out and chatting over plates of steaming momos, are not too far away. Let us all pray to the Goddess that the COVID-19 virus gets eradicated from the world soon and we return to our normal pace of living, with gusto and good feelings.