In the present pandemic situation, our entire lifestyles have undergone a sea-change. We are bound by walls, both externally as well as internally; and we don't know how to cross the barriers. The only salvation during this time is reading. Books are so genuine as companions that they never ditch us. One can travel thousands of miles without moving an inch, just by sitting down to read a book. Book theft and book thieves are legendary and have come unscathed down the ages. For many, book thieves are exponents of a sublime art.
Books are meant for reading. Then can anyone explain as to why libraries have books with annotated notes, written in miniscule and almost illegible handwriting, along the length and breadth of some books? Granted that these notes do at times enlighten us further but such benevolence in my opinion is quite uncalled for. I'm a very slow reader. Quite often I ended up paying 'late fine' at libraries, right from school, through college and university. Most of our reference texts used to be procured from libraries. It has become a legend that sometimes these library books, once issued, were never returned. Instead, they began to adorn private bookshelves.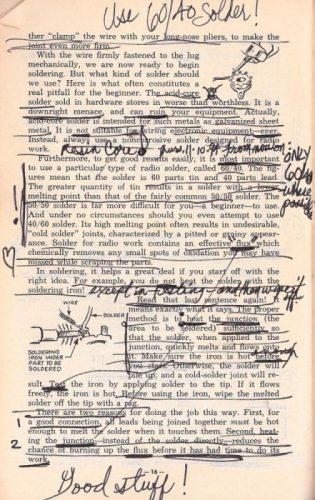 I live near Deshapriya Park in south Kolkata. Years ago, when I was very young and used to frequent the Lions' Club Children's Park (it is still there) inside the main park gates, there existed a small Children's Library nook from where one could borrow books. I remember still that the book in question was one among the ever-popular Noddy series of Enid Blyton. Maybe because I loved reading the book very much or because I found it hard to part with it the book was in my custody for much longer than the stipulated time. At times when I stroll down the jogging track made along the Park's circumference, I stare at this favourite childhood haunt.
Returning them to the libraries
When I was in college, I had once subscribed to library membership at the Ramkrishna Mission Institute of Culture at Golpark. Like all libraries, this too had a vast repository of books. Probably because T.S.Eliot happened to be my favourite Modernist avant garde poet or probably because I had requisitioned for the book a long while back, the Collected Volume of his poems (borrowed from the institute's library) slowly made a place for itself in my bookshelf. I had completely forgotten to return the book. However, this had an unprecedented repercussion.
A saffron-clad Swamiji from the Mission decided to pay us a visit all of a sudden, one fine morning! He had arrived in search of the missing book from the library. Keeping books for longer than their due dates had been a norm when we all were students.
Every year publishers at the Book Fair held in Kolkata, report theft of books from their stalls and pavilions. Some argue, book theft is a noble act and has been indulged upon by all and sundry. After all, it is only the habit of reading that urges people to pick up a book and become book thieves.
But the funny story that I had heard from a close friend surpasses all. A man had once gone to the famous second-hand book shops around Gariahat. He picked up a book of his choice and after leafing through it, finally decided to purchase it. It was a well-thumbed edition. After returning home, the fact which he had overlooked at the shop came to light. Right on the very first page, was a short handwritten message. It was a request to return the book to its original owner. The name and address were duly provided!
Scanning a book shelf
One fine morning, a gentleman, a friend of my father, arrived. Immediately upon arrival, he began to scan our bookshelves. It appeared as though he's looking to find something. When we asked him what he's searching for, he replied – without turning his head- that he was searching for a book of his which he lost sometime ago. When asked as to why that particular book should lie in our bookshelf, he again replied in a very solemn manner, that the book could've landed up in almost anyone's place, including our own. We had presumed that he was showing signs of his already-known eccentricities.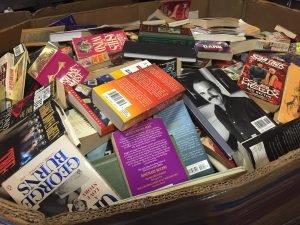 Since reading is an eclectic habit, the coteries of book thieves are dealt with care and compassion. Many books from the libraries of colleges and universities finally land up adorning the bookshelves of faculty members (please excuse this audacious remark from my side, for I mean no offence at all). Books, which used to be ideal gifts for occasions like birthdays and marriage ceremonies, have been replaced both physically as well as symbolically by gadgets, gizmos and other objects which have neither the perennial appeal nor the timeless worth of books.
All being said, stealing of books is a pardonable crime. We have all at some time or the other, been partisan to it be it deliberately or owing to our forgetfulness.