Nikita Gill is a favourite of celebrities, though they have not always been nice to Nikita! But I am jumping many stories ahead. Let me ease into that one.
Nikita ia an Instagram rockstar. She is a British-Indian writer and artist. Born in Belfast, she spent the majority of her childhood in New Delhi, and began writing very early on in life. She began posting her poetry on Tumblr in 2015, later including these posts on Instagram, where she now has almost 6 lac followers. She's already written five books, co-written one, and curated another. She has been described as one of the most successful Instagram poets, and 'one of the most exciting young writers working today'.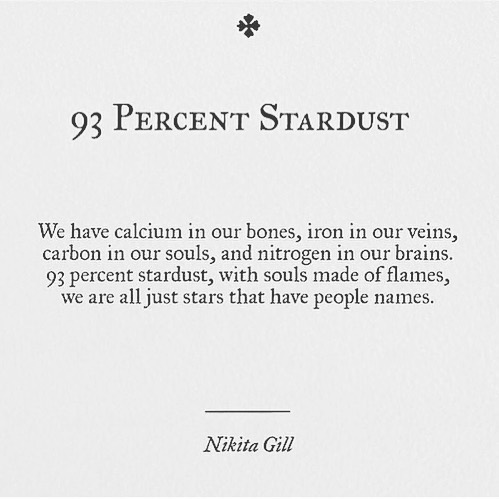 Gill's work was first published when she was twelve years old. But only after it was rejected 137 times for publication! Her work offers reflections on love, and she works on themes of anxiety, loneliness and heartbreak. And its no surprise, because she has been inspired by the works of Sylvia Plath, Maya Angelou and Robert Frost.
Nikita's work is regularly shared by celebrities – though Khloe Kardashian once shared one of her poems without crediting her, drawing attention to the casual approach to poets and their works prevalent in the social media.
You have to read Nikita's work to understand the powerful magic of her verse. Though the moniker InstaPoet comes with all its implications, Nikita is anything but superficial.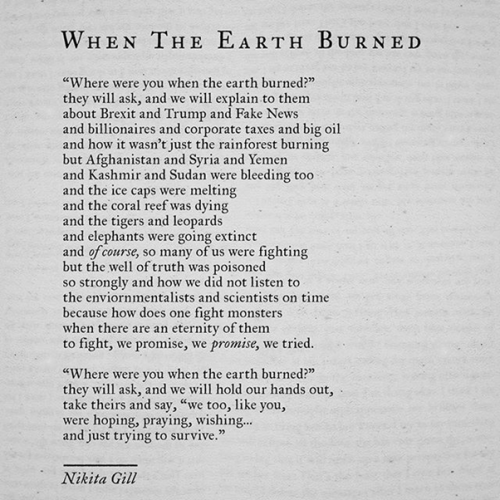 She is a sounding board to young doubts, cajoling, helping, redirecting attention to what is aspirational and directional. There is something which is above mere emotional outbursts and is closer to a homily for life. Nikita is a savant for the young lost soul, with the enjoinment of angst in her poetry. But with her hard look comes the soft cajoling, to gently guide a lost soul to its proverbial shores.
Nikita's Writing Clinics with Nikesh Shukla, a popular novelist, have become immensely popular.
Nikita Gill's Instagram handle – @nikita_gill