It takes a village to raise your kids, and it takes a global village to raise your children. Through this series, "Mumma's Bindis", the author shares the stories of the joys of raising two young children in a humanist culture.  The central characters of this series are Urja (nickname Momo) and Ujaan, growing up in a Midwestern college town in North America. Born from the hearts of immigrant parents, they ferry between their hyphenated identities spread across two continents. Mumma's Bindis is the reality of children rooted to the soil they come from yet adapting every day to the dichotomies of the world they belong.  A mother recounting the bliss and dares of motherhood. This is the fifth episode of this series. 
At bedtime yesterday, Ujaan said his happy part of the day was building an igloo with his friend Christian and then sipping off the walls of the igloo with a straw. "Was there a sad part?" Mumma asked like all other days, to which he usually answers "no sad part, happy, happy, all happy". Yesterday he paused for a second, and said "Ma, Christian's sister is sick. She has a bad fever. She cannot come to school." And then another pause: "she is just like my Didi." Mumma assured him that Christian's didi will be alright. Ujaan sat up in bed and started scribbling something on a piece of paper. It was apparently for Christian's didi. Tonight was a repeat of last night, another piece of paper, another sketch. He wants to make a sketch every night for Christian's didi and send these to her: "maybe it will feel her better, Ma?"
Just like happiness, sadness is also a part of your life, Mumma tells them.  So every night Ujaan and Didi tell Mumma their happy part and sad part of the day. One of each kind. Ujaan likes to talk about the happy part first, because most days he doesn't have a sad part. So he waits patiently after Didi's turn and asks whether he can talk about a happy part 2, and a happy part 3.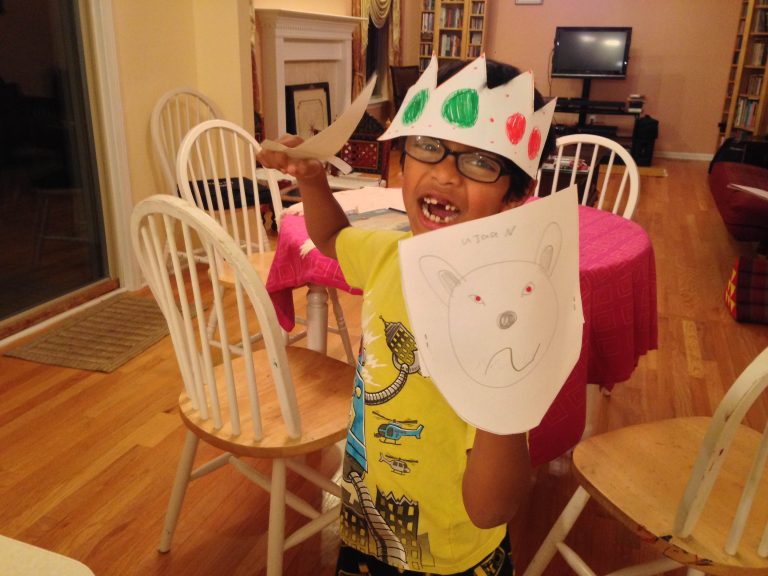 Sometimes sad things can make you happy. Like last month, when their nanny Aunt Mary Rose left to live with her daughter in Indiana. Aunt Mary Rose saw them through ballet lessons, through the first soccer kick, and chasing butterflies in the open field. Ujaan and Didi were very sad. They did not even want to touch the cherry topped flan that Mumma made for a special snack. It was Aunt Mary Rose's favorite too. That night, Mumma sat with the two of them on each side of her and told them that Aunt Mary Rose may come to visit sometime.  You have to go away to come back, she said. Sometimes it's a different kind of fun to have a loved one live far away. You don't get to see them often, but when you finally do, you realize how much you love them. Ujaan was not sad any more. He sat with Didi and Mumma making plans for the bike rides and visits to the duck pond when Aunt Mary Rose comes back to visit.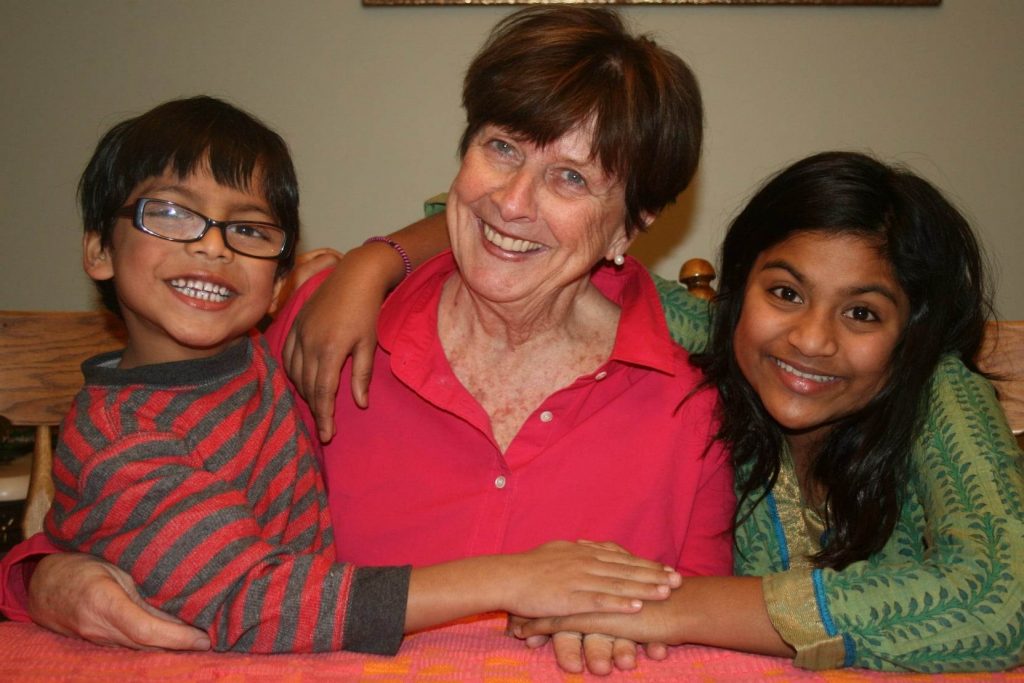 And then again, sometimes happy things can make you sad. Like remembering when they brought Bluey home. Mumma had taken them to Meijer after violin lessons last Saturday. They helped her pick bread and fruits and vegetables. As they passed the fish tank, Didi remembered their pet goldfish Bluey. They had brought Bluey home on a warm afternoon in June. It was Didi's birthday present. Ujaan and Didi each took turns holding the little pot Bluey was in. They did not mind the splishy splashy water on their shorts. Ujaan even gave a small piece of his chewing gum to Bluey. Every day after school they watched Bluey playing in his little world of earth, sand and green plants, and nibbling on the tiny bits of food that Urja saved for him from her lunch. But Bluey had a bad stomach ache in September. He didn't play for two days, didn't spray bubbles at Ujaan, didn't even pay attention to the cartwheels that Urja did to cheer him up. Finally, on a crisp Fall afternoon, they had to bury Bluey by the walkway just outside the garage. Mumma planted a lilac bush next to the grave.
Life is a mixed bag of happy parts and sad parts. So are memories. But as Mumma tells them, you have to live everything. Celebrate each moment. There may be a hundred and one reasons to be sad and upset and grumpy about; but if there is one reason, even just one, to be happy about, be grateful for that! The year Bluey passed away, the lilac bush was as tall as Ujaan then. Now it has spread its wings to cover the walkway. And every summer when the wind blows through the lilac bush spreading a sweet scent, they think of Bluey playing in the earth as if it was his own. 
Didi– elder sister in Bengali.