Abhijit Sen: Congratulations on winning the best director's award for 'Raahgir (The Wayfarers),'at the recently held UK Asian Film Festival (UKAFF). Tillottama Shome winning the best actor's award for the same film must have pleased you even more. When you made 'Raahgir,' did 'Paar' cross your mind? While Nowrangia (Naseeruddin Shah) and Rama (Shabana Azmi) were from Bihar, Lakhua (Adil Hussain) and Nathuni (Tillottama Shome) are from Jharkhand. They had to leave their native villages to look for work in the city.  
Goutam Ghose: Well, I have always made enquiries about the lives of the underprivileged and subaltern people. They rarely hit the media headlines. When they do, it is for the wrong reasons. Over the past four decades, their lives have not changed much. Battling against odds continues to be a test of their endurance. Market economy has devastated their local economy. Yes, it's true that people who have seen 'Raahgir', recalled their memories of 'Paar.' For instance, Shabana Azmi, an old friend, after seeing the film at MAMI fest in Mumbai, had said, 'Oh, Goutam. I should have been in this film too.'
There are a few similarities between the two films. Both depict journeys by people in search of work and food. Despite the hardship, they do not lose their empathy for the common man. That's the theme of both films.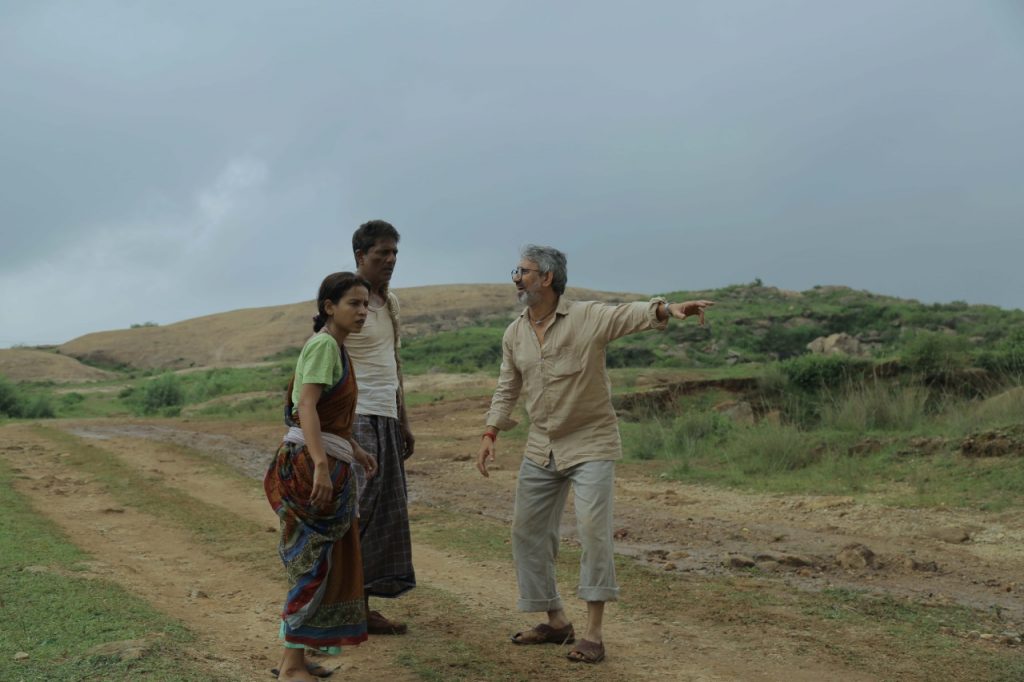 Abhijit Sen: Where was the film shot? In the trailer, there is a lovely top shot of the two protagonists helping Neeraj Kabi in pushing the cart. 
Goutam Ghose: Shooting was done in the outskirts of Ranchi. The area was very rocky. An environmental disaster is waiting to happen there. Promoters have indiscriminately destroyed the natural rocks. The same thing happened near Hyderabad too. The rugged area where I shot the film is part of the Deccan Plateau. That landscape was very important to me. You can compare that top shot with a speck, just like a Gopal Ghose painting. Two people pushing a cart along an undulating track surrounded by a wide expanse of land and water. 
Abhijit Sen: The cart used in the film is unique. It is part-bike and part-van. I heard, it is being preserved somewhere.  
Goutam Ghose: It is straight from the short story 'Borshay Ekdin' by Prafulla Roy. I  have also seen such vehicles in Bihar and Jharkhand. The 'machine' is usually a ramshackle motorbike. It is attached to a bullock cart, without the animals. The one used in the film was made by our art director. It is also a character in the film.
I had made the film for the big screen. I feel sad that though the film has been going to festivals since 2019, it is still awaiting a commercial release. Due to the pandemic, our plans have gone haywire. So, when I learnt that the UK festival (26th May to 6th June) would open with the physical screening of 'Raahgir' at the British Film Institute hall on the bank of Thames, I was thrilled. Cinema halls opened just the week before in London. However, due to travel curbs, we could not make it there.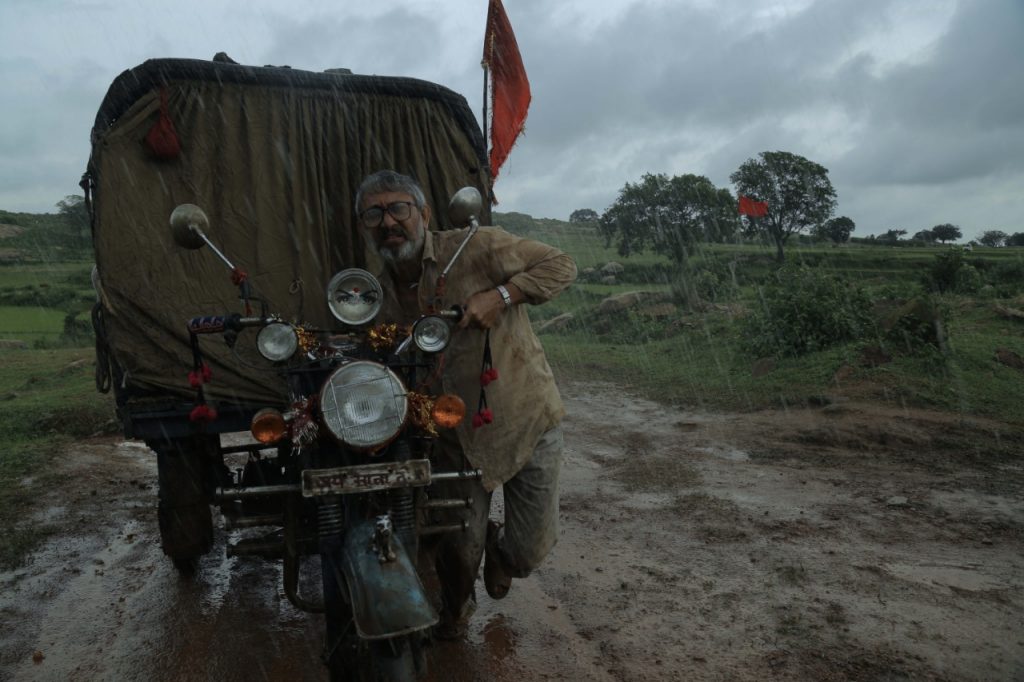 Abhijit Sen: In what way is 'Raahgir' relevant in these hard times? Especially when moving images of migrant labourers walking hundreds of kilometres to reach their homes are hard to forget.
Goutam Ghose: Of course it is relevant. Now, even more. These are times when humanity is hard to find. What is mankind without humanity? People have realised that human empathy is immortal. Unfortunately, this pandemic has destroyed our togetherness.  We must remember, we do not live alone. We survive collectively, with relatives, friends and colleagues. 
Abhijit Sen:  How will you place your film vis-à-vis the pandemic?
Goutam Ghose: Migrant labour has been a continuous process. However, it was at its worst during lockdowns forced by the pandemic. The powers that be just left them to fend for themselves. I have made a short film on the pandemic through the eyes of a couple. There I have written a poem. It runs like this:
'Tomra ashchho amader gorber quadrangle dhore… Amader parajibi shotta tomader nam dilo Porijayee.'
(There you come, walking past our pride, the golden quadrilateral/Our parasitic selves dub you as 'migrants.'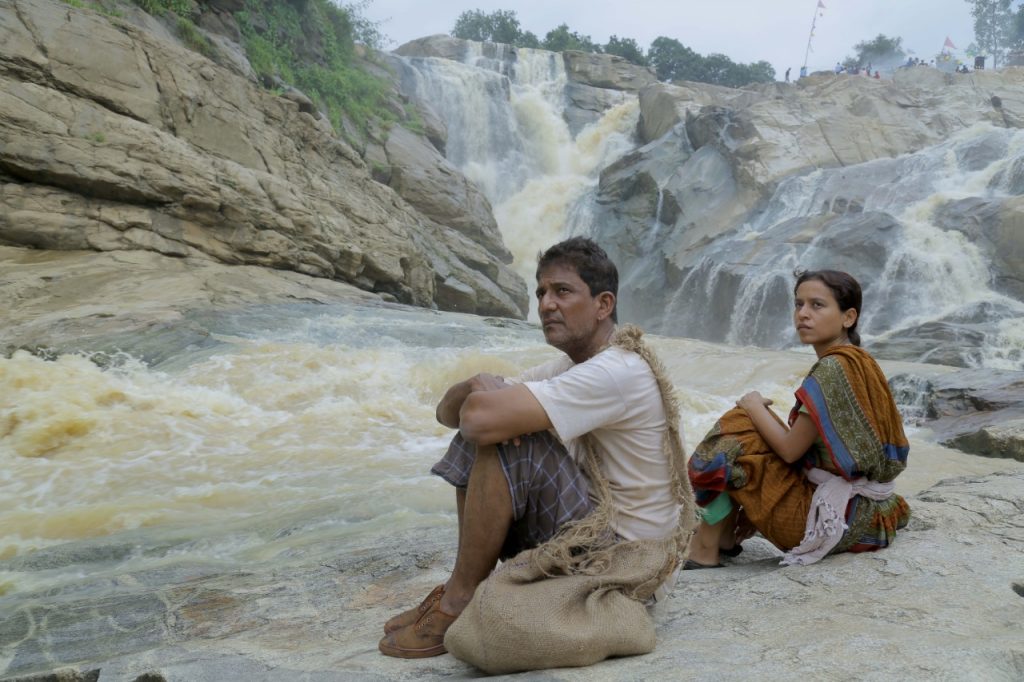 Abhijit Sen:  Adil, Tillottama, Neeraj and Omkar Das Manikpuri (of Peepli Live fame). What were your thoughts behind deciding on your main cast?
Goutam Ghose: They are all brilliant actors. A dedicated bunch. When I saw Omkar's recent still photos, I immediately asked him to shed some weight. He did it in 30 days flat. If the actor is new, only then I go for workshops. We just had one-and-a-half months' preparation time but my actors adapted very quickly. When we met in Ranchi, they had already gotten into the skin of their characters.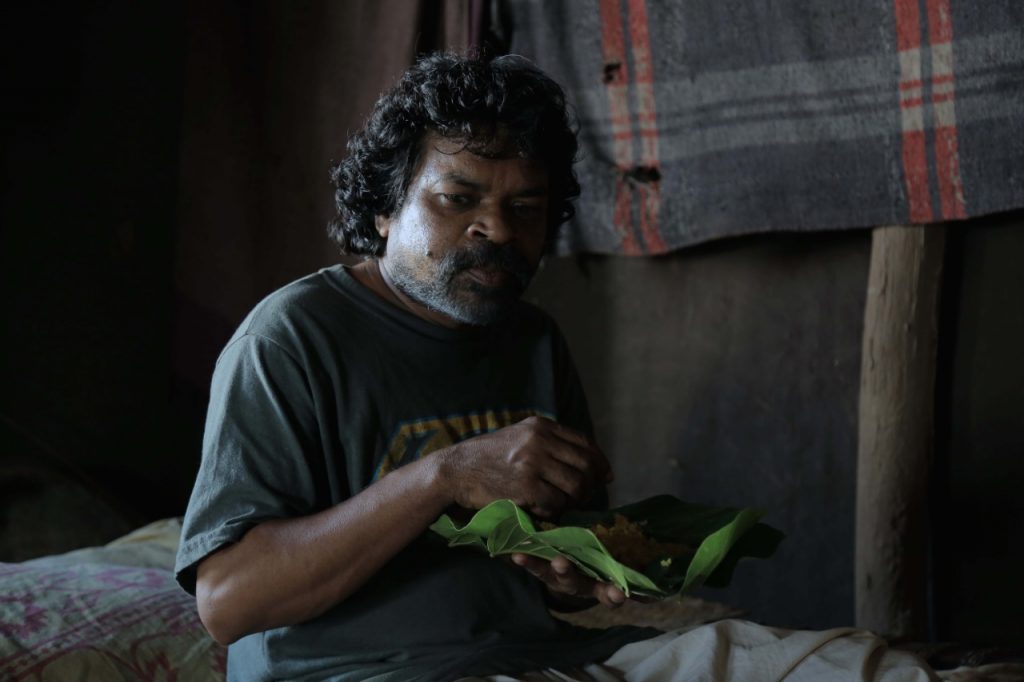 Abhijit Sen: How difficult was the shoot? You had set the schedule at the peak of monsoon.
Goutam Ghose: It was a three-week schedule in August 2018. Since I had already done a recce of the locations with my co-scriptwriter, Late Jagannath Guha, everything worked according to plan. We used Accuweather on a daily basis to track the monsoon. The dialogues were a mix of the local dialect and Hindi, just the way the tribals speak in Jharkhand. I had asked my Hindi dialogue writer Rashid Iqbal to go to the villages and record conversations of the local people. At the preview of the film, they gave us a 'thumbs up'.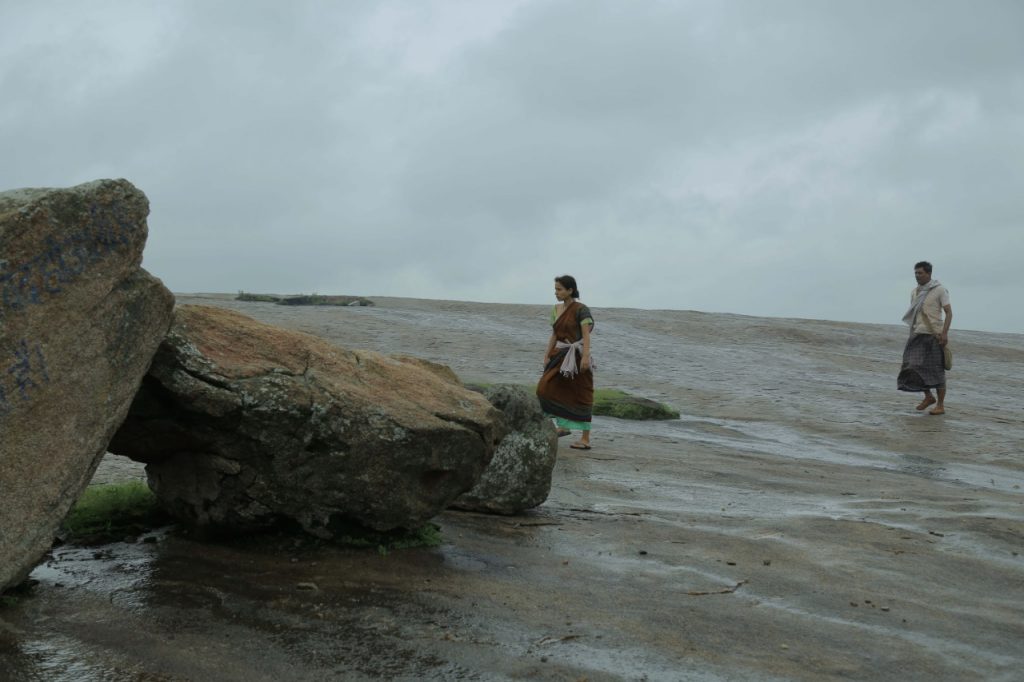 Abhijit Sen: What are your plans for a commercial release of the film? Are you still pinning your hopes on the big screen or will you take the OTT route?
Goutam Ghose: The film was made for the big screen. In fact, I had asked my producer Amit Agarwal to keep that cart at the driveway of one of the halls where the film would be screened. Ritwik Ghatak did a similar thing with Ajantrik. He had asked his producer Pramod Lahiri to arrange a display of the Chevrolet, driven by Kali Banerjee, at Basusree Cinema.  
However, if the situation does not improve in the next few months, I might weigh the OTT option. The film has already generated a fair amount of interest. 
Abhijit Sen: Only a few days ago, you lost your compatriot in the film world, noted director Buddhadeb Dasgupta. You were friends for over four decades. You started making films around the same time. In fact, he was the first to spot your acting talent. He gave you a major role in 'Grihayuddha.'
Goutam Ghose: Yes. I had just finished shooting for 'Dakhal' and was about to do the recce for my next film, 'Paar.' Buddhadeb was then shooting for 'Grihayuddha.' But he was still looking for an actor to enact a journalist, who plays a major role in the film. One evening, Buddha and Mamata Shankar came to my residence and cajoled me into accepting the role. It was all Mamata's handiwork. She had acted in my second feature film 'Dakhal' and informed Buddha about my acting skills. 
I am a trained actor. I learnt the basics of acting from Prithwis Bhattacharya, who was an associate of well-known actor Shekhar Chatterjee. Yes, acting in 'Grihayuddha' was a milestone in my career.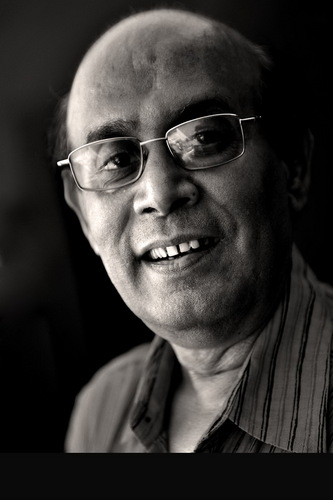 Abhijit Sen: Any interesting take away from your first film as an actor?
Goutam Ghose: Oh! Yes. One day I told Buddha about a nightmare I just had. I had dreamt I was driving a bike on the wrong side of Red Road and everything turned dark soon after. Buddha got excited and said, 'Good. We are going to keep that sequence in the film.' There was no way I could backtrack. 
Abhijit Sen: For over four decades, you and Buddhadeb Dasgupta had been the face of Indian cinema on the world stage. As a co-traveller on this journey, how do you look at his contribution?  
Goutam Ghose: At one time, we were active members of the film society movement. Later, we decided to make films for a world audience. We had been to many festivals together. Once, we had spent one-and-half months on a film tour to Germany. Filmmakers Syed Mirza and Ketan Mehta were also with us. It was interesting to see Buddha evolve as a filmmaker from a realistic domain to the shores of magic realism. In between, there were fleeing images of his childhood memories. 
We should remember Buddha as a great documentary filmmaker too. His documentaries on Sankha Ghosh, Ganesh Pyne and Dholer Raja Kshirode Natta are absolute gems. Just a few days ago, he had asked me if I could get a print of 'Dholer Raja' as the one he had was missing. I promised him all help but before I could do anything, he was gone. I will miss him.
Images courtesy: Goutam Ghose and Twitter