The film critic in India is marginalised within the world of journalists in general and critics in particular. The investigative journalist, the political commentator, the environmental reporter, the development journalist and the rural explorer lead the hierarchy of journalists with their 'hard-core' writing. Chidananda Dasgupta changed the scenario forever, breaking this hierarchy. Film criticism is now as 'hard-core' as mainstream journalism accepted with the seriousness it deserves. Dasgupta was a pioneer in the movement towards serious writing on cinema, stressing through his writings that the distinction between art house cinema and mainstream cinema is a myth. 
Dasgupta made history with the Lifetime Achievement Award bestowed on him for Best Writing at the Sixth Osian's Cinefan Festival of Asian Cinema in 2004. This was the first ever Lifetime Achievement Award to have been conferred on a film critic and scholar. "I am getting this award at a time when film criticism is almost dying out in India. We spent our lives teaching people the value and worth of cinema. When we first asked the government for help to form the first film society, the official at the ministry said, 'Film society, what's that?' Thankfully, lots of things have changed since then," he said in his response to the award.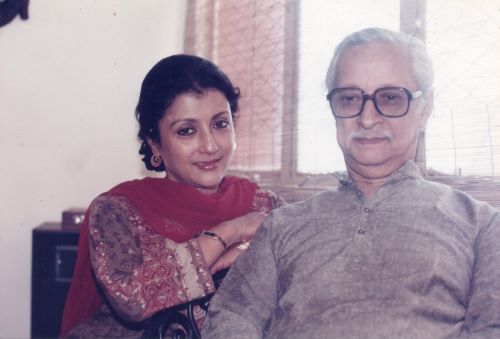 Chidu-da hardly saw films till he was 21. His interest, till then, was focussed on literature, not in cinema. "Manik (Satyajit Ray) egged me on to see good films and would sometimes take me to see a film for the second time. I was personal assistant to Prasanta Mahalanobis, the economics scholar, at the Indian Statistical Institute and taught English literature in the evenings at City College. The turning point came in 1946 when I attacked an essay penned by noted author Buddhadev Bose in Parichay. The impressed editors, Hiren Mukherjee and Niren Roy, asked me to write for them. In 1947, Satyajit Ray, Harisadhan Dasgupta, fresh from UCLA, and I, founded the Calcutta Film Society. A comment from Cyril Connelly, editor of Horizon, "Calcutta is a city which has no film society" got us going. Bombay had already laid the foundation for two film societies, one in 1937 and another in 1942 none of which evolved into a movement. Nor did they bring about changes in Indian cinema. We decided to change all this. With 50 members at a membership fee of Rs.5.00 per month and Prasanta Mahalanobis as our first President, the membership looked like a veritable Who's Who of the Calcutta intelligentsia," he reminisced at an interview with this author. 
He suggested the forming of a Film Federation and along-with six others, met Krishna Kripalani in 1959 and in 1960, the Federation began to function. Chidu-da's long span with ITC – beginning in 1955 – as their Public Relations chief did not interfere with his objectivity as a critic who writes with equal fluidity in Bengali and in English.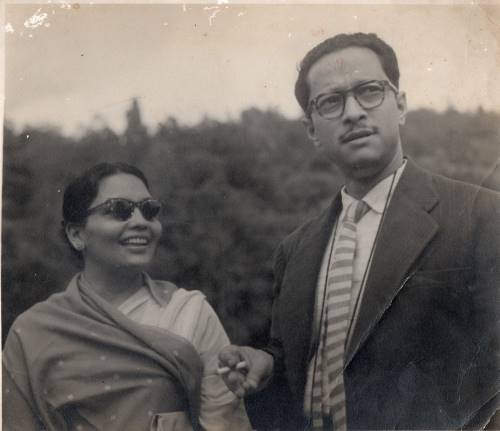 Born in Shillong in 1921, Chidu-da had staunch Brahmo parents who were dead against cinema of any kind. Ironically, their son evolved into one of the few cinema scholars and critics – if not the only one – to have placed Indian cinema on the international map – in terms of research, analysis, interpretation and criticism. While in college, Dasgupta was externed from Patna for his involvement in the 1942 movement. He came to Kolkata to do his post-graduation. An early marriage in 1944 his parents were opposed to (though Supriya, his wife, is also from a Brahmo family), forced him to take a lecturer's job at St. Columba's College in Hazaribagh at a salary of Rs.100. At the time, it was not really a modest sum. Much later, his long span with ITC – beginning in 1955 – as their Public Relations chief did not interfere with his objectivity as a critic who writes with equal fluidity in Bengali and in English.
Among the books he has authored are – Talking About Films (1981), The Cinema of Satyajit Ray (1980), Seeing is Believing: Selected Writings on Cinema, 2008, Satyajit Ray: An anthology of statements on Ray and by Ray: edited by Chidananda Dasgupta, 1981, Unpopular Cinema, Macmillan India Ltd. and The Painted Face – Studies in India's Popular Cinema (1991). All of them have run into several editions. He also wrote prolifically for international publications. He wrote the musical score for his daughter Aparna Sen's film Sati. He also received a fellowship to make a documentary on Prince Dwarakanath Tagore, grandfather of Rabindranath Tagore.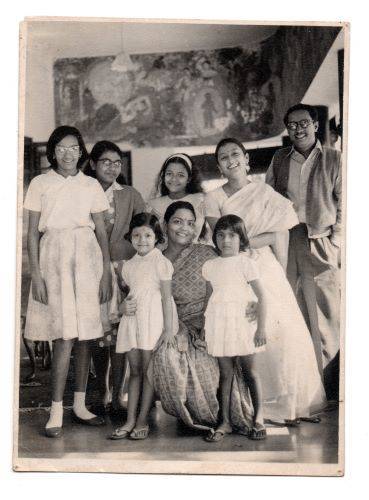 Explaining what drew him to directing films in the first place, Dasgupta said, "I felt making films would make me know the language of cinema and the technicalities involved in the making better. So, I made Bilet Pherat with Soumitra Chatterjee and Aparna Sen in the lead. It was my own version of the same film made many years ago by D.G. – Dhiren Ganguly. Many years later, I made another full-length feature film Amodini, which won the National Award for the Best costume design that my wife Supriya had done. That makes four in the same family winning the National Award. I won the National Award for Best Writing on Cinema years ago. My wife won it too and add to this my eldest daughter Aparna Sen, now a legendary filmmaker who has won not one but several National Awards and my granddaughter Konkona is also a National Award recipient for Best Actress."
 Years later, he made a documentary on Mrinal Sen. Remembering what pushed him to make the film, he said, "While researching for a book on Mrinal Sen, the Public Service Broadcasting System offered me a proposal to make a few biographical documentaries on some filmmakers, I jumped at the chance. I should have thought of this earlier, but it escaped me. I should have made a similar documentary on Satyajit Ray while there was still time. I did not. I honestly believe that Mrinal Sen's contribution to Indian cinema has not been properly recognised or honoured. Praises, awards, international acclaim have been showered on Satyajit Ray and Ritwik Ghatak, effectively marginalising Mrinal's contribution. I consider this unfair and wish this film would shed light on his rich and unforgettable contribution to cinema per se."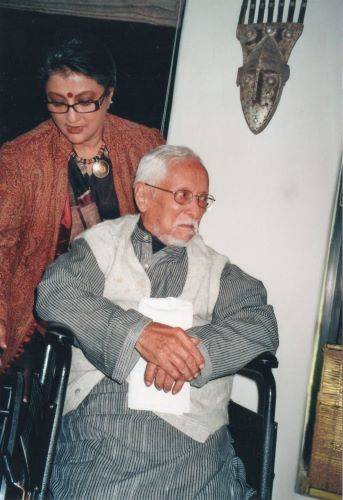 I consider Chidananda Dasgupta my mentor because he really taught me how to write on cinema. He said "cinema" and not "films" and the two are not the same thing. He taught me the significance of research and how writing about cinema should always be backed by research. "No film or filmmaker is big or small so a critic needs to contextualise a filmmaker by placing him/her against his/her socio-cultural backdrop in order to understand his cinema and write about them. This leaves an impact on the kind of film he/she makes, the way his cinema communicates with the audience, and then forms a solid idea about his/her cinema." 

At a panel discussion at the release of a book by Sangeeta Dutta on Shyam Benegal, he fascinated the select audience with his amazing command over the socio-political-backdrop against which Shyam Benegal made the transition from the synthetic and technically sophisticated world of ad films to feature films with Ankur, tracing Benegal's evolution over time till his last-released film Zubeida. Then 83, he was suffering from the beginnings of Parkinsonism and was in a wheelchair.  But that did not take away from him his soft-spoken, completely casual way of putting erudite things across for the understanding of the common man. He enlarged the canvas of cinema to include the world and in so doing, he raised cinema to a level that blends cerebral experience with aesthetic enjoyment that defines ideal entertainment.
*Images courtesy Aparna Sen