My first introduction to Thanksgiving was November of 2004, my first year studying in the US. I was studying at a sleepy upstate university in New York then. My classmate Susan, wanted to go over an assignment with me and took me to a 24 hour diner near campus. As we sat there going over ideas for our project and savoring their all day breakfast menu, Susan told me about her family, her boyfriend, her brother and her father and then her grandparents. Thanksgiving was around the corner and we had a long weekend off. Susan was going to drive over to her grandparents to spend Thanksgiving with them, a tradition she had maintained since her teenage years. I was looking forward to sleeping in and maybe binging on some movies. Most of the inhabitants of the vast almost dorm-like apartment building where I lived were going to leave for the break to go visit their relatives and gorge on desi delicacies since they were missing Indian food so much. I had no such place to go to but was quite happy to dig into some Chinese take away and watch some movies and hopefully enjoy my first few snow showers.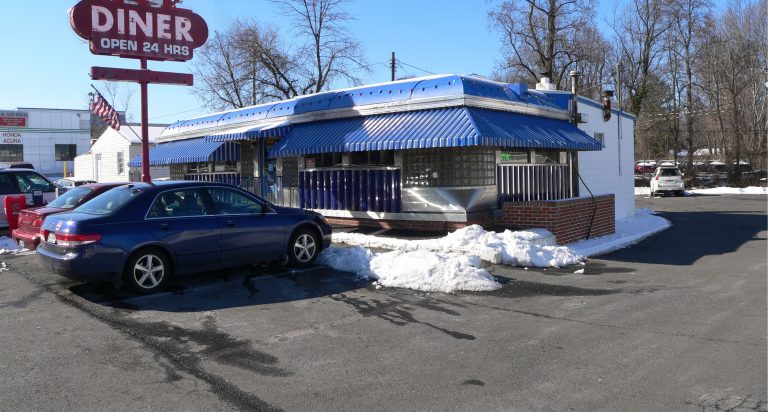 We finished our meal and came out to where her car was parked. I was going to hitch a ride home with her but we noticed that her front tire had gone flat. In my head, Susan being born and raised in the US and having been around cars all her life, changing a tire and then heading home was no hard task. However Susan was bewildered, she seemed like a fish out of water, her father or her boyfriend had always handled this and she didn't know where to start or what to start with. I thanked my father's vigorous belief at that point that one should learn to fix a car before driving it because this was one of the first lessons he had taught me. We got the spare out. Got the nuts loosened and were halfway there but had trouble getting the wheel out. It was rusted and stuck tight. At that point a kind gentleman passing by offered his help and with some expert kicks loosened the tire and told us he would help with the rest. Susan dropped me off with profuse thanks a little later. She was especially thankful because she did not have to call roadside assistance which would have seriously depleted her student bank balance. A few days later I got a call from her asking me if I was still going to stay at home by myself for Thanksgiving. On hearing that my plans had not changed she said, "That's it you are coming to my grandparents with me. I always spend Thanksgiving with them. They heard all about you and wanted to meet you.". That's how my first Thanksgiving celebration happened.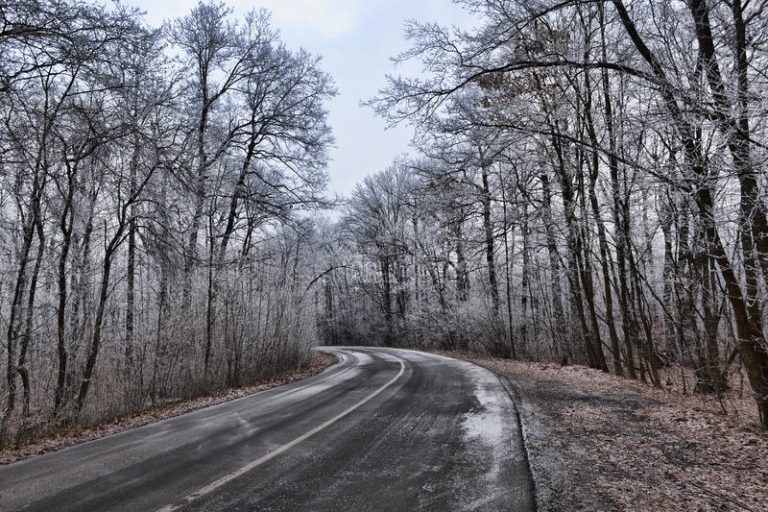 It was snowing lightly as we headed off to the border between Pennsylvania and New York where her grandparents lived. As we approached the lake by which they had built their home, I could barely hide my wide-eyed astonishment. It had been snowing steadily all the way, although lightly. The lake was at the bottom of a valley surrounded by green hills all around. Everything had a light covering of snow. Every roof and branch, down to blades of grass were covered in a thin line of snow. The dark and the light contrast made everything appear even more picture postcard-like. The houses around the lake were mostly all built like log cabins with conifer trees around and little docks to take boats out onto the water. To me all this seemed like the definition of a winter wonderland, complete with a very excited golden Labrador who could not withhold his excitement and grandparents in tartan check shirts and a fire burning in the fireplace. We had a little catch up over wine and beer and then Grandma revealed her Thanksgiving spread.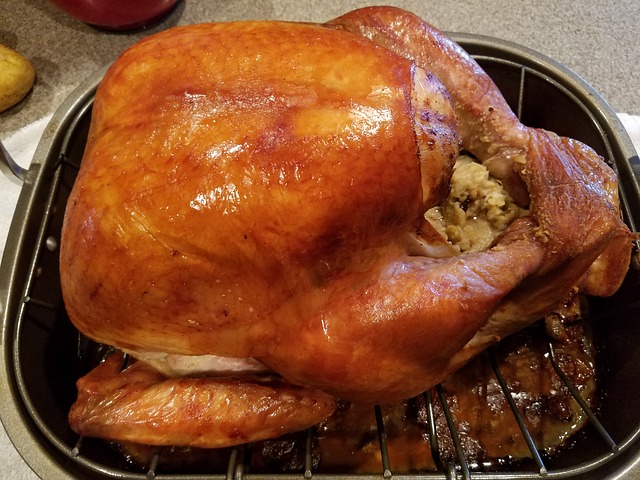 It was laid out in the sun room that looked straight onto the lake. She had laid her fine China and lovely orange cloth napkins with intricate metal napkin holders. Everything that we used had a lot of history associated with it. The house and the furniture had been built by Susan's grandfather and all the curtains and bedspreads and quilts had been made by her grandmother. I couldn't have had my initiation into Thanksgiving at a place more steeped in family history and tradition than this. When Susan's grandmother brought out the huge turkey I could barely keep my gasp hidden. It was HUGE. I had seen Thanksgiving feasts on cable TV before in India. But when your friend's grandma brings a steaming hot freshly basted Turkey out of the oven and you can see the lovely brown almost crackling skin on top and the stuffing spilling out, it is an entirely different experience.
Then the various side dishes started to come out. There was garlicky buttery mashed potatoes with the lumps still in it, because Susan liked it that way. There was an amazing green-beans with almonds and bacon bits dish that made you want to forget table manners and start stealing a bean here and there and nibbling right away. There were lovely broiled Brussel sprouts with a generous amount of olive oil, coarsely ground salt and garlic chips. There was also the traditional extremely sweet, brilliant orange-yellow sweet yam dish with a covering of tiny baked marshmallows to give it another extra sweet kick. There was a large gravy boat with a delicious thick brown gravy that reminded you of pot roast dinners. All you wanted to do was drench the mashed potatoes in the gravy and take huge mouthfuls. The glazed carrots were shiny and buttery and were speckled with parsley. The traditional Cranberry sauce, which grandma apologetically said was not homemade because she had not found the time to make it, was a deep wine red and cut into circular slices. And because grandfather did not always like the stuffing inside the turkey, there was  pork and pecan stuffing as another side. Needless to say, the 'digging in' that happened was literal.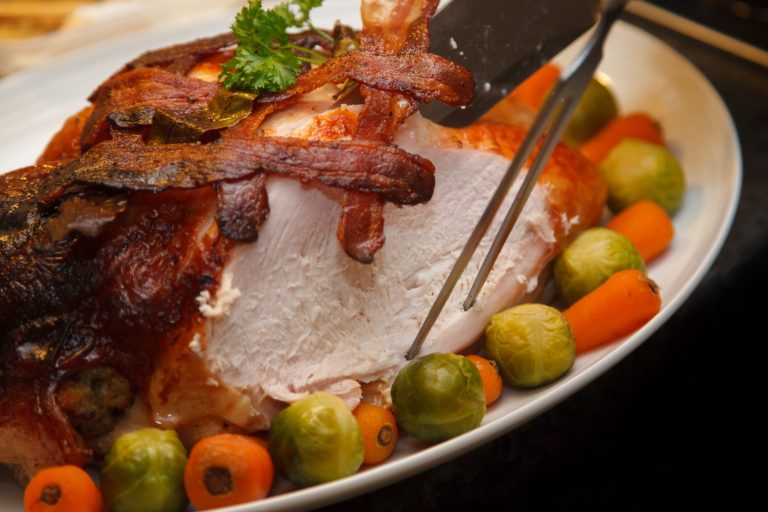 We waited for Susan's grandfather to carve the turkey and the whole concept of light and dark meat and relative benefits were explained to me in detail. It was in many ways the most eye-opening meal I had eaten in a while. I was Susan's first 'foreign' friend who had been brought to her grandparents' place and they were as interested in how we celebrate our feasts as they were in explaining the significance behind each dish that was on the table. Recipes passed down from Susan's grandmother's family, recipes developed especially for her dad who was a picky eater, it was an afternoon of delight for all the senses and the mind.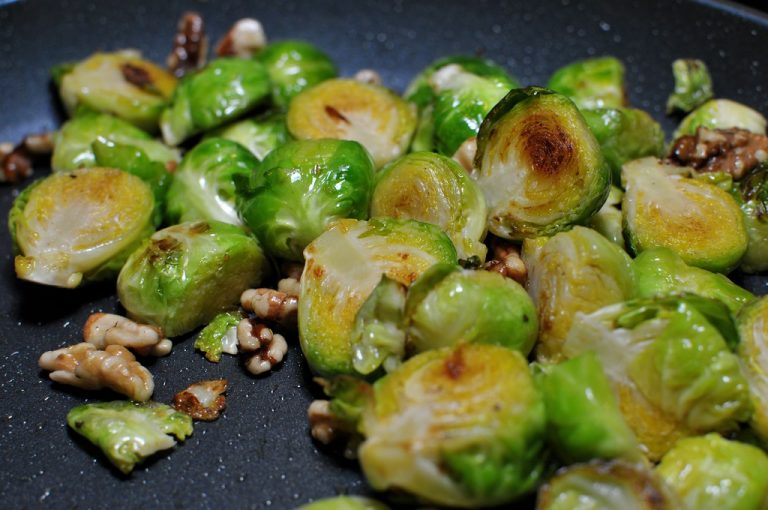 After finishing my last helping of a heaped spoon of mashed potato with lashings of gravy I had started to get very sleepy so then of course the whole magic of Tryptophan was explained to me by Susan. It was believed then that Tryptophan which is an amino acid present in turkeys is converted into Serotonin by our body and makes us sleepy. However nowadays the belief is that what we Bengalis experience as bhaat ghoom, they would experience as a turkey 'turn-down'. We moved to the comfy armchairs near the fire with the Labrador snuggling between us eagerly awaiting pets from both of us. Susan and I sat there half asleep with a dazed look in our eyes while grandma and grandpa promptly started making some turkey sandwiches to take home for the next day.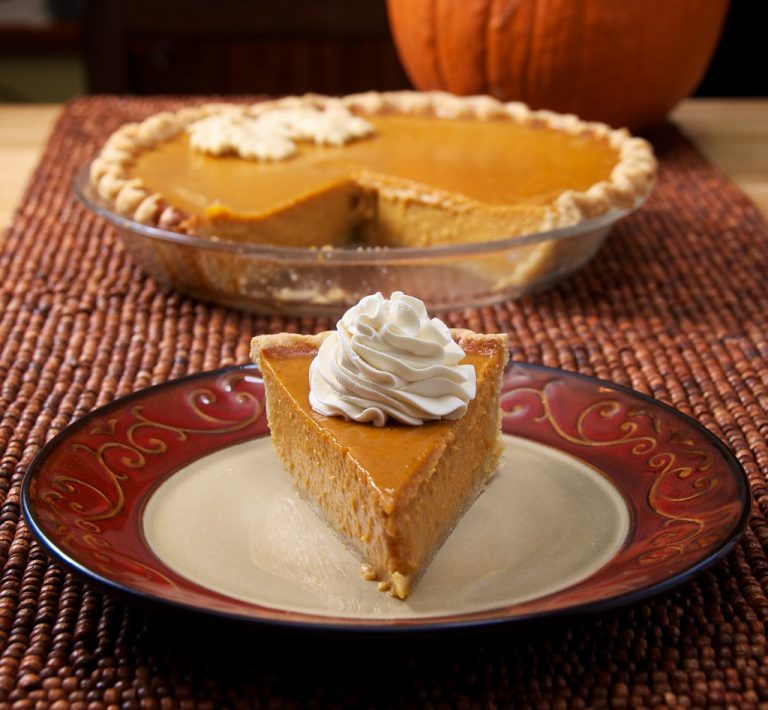 An hour or so afterward Susan and I drifted out of our food coma only to be greeted with a dessert setting on the table! I was absolutely full but the desserts looked so tempting and that we had to taste a little of everything. There was a pumpkin pie, a pecan pie, vanilla ice cream to go with those, some chocolate chip cookies and strong black coffee to bring us back to our senses. Grandma filled us to the brim and then made more boxes to take home. We took a stroll down to the dock in the light snow and then decided to hit the road before the roads became too slick with snow and ice.
Even after 17 years, that first Thanksgiving is preserved in my mind like an heirloom Christmas ornament wrapped in cotton wool, brought down with care to be admired and reminisced about and kept back in the attic for next year. The last two years have been years of zoom meetings and phone calls and messages and emails but this year I hope a lot of you are again able to enjoy and make memories with your family and loved ones again. A very happy Thanksgiving to you all!
Images courtesy: Wikimedia Commons, Publicdomainpictures, Maxpixel, Pixabay, Pxfuel, Dreamstime.