The recent decision of athletes Naomi Osaka and Simone Biles to prioritize their mental health over their career was revolutionary considering how little the mental struggles of sportspeople are taken into account. 
On 31st May 2021, Tennis superstar attracted massive attention and stunned the entire sports world when she decided to withdraw from the French Open after skipping press conferences to prioritize her mental health. One day before her withdrawal, second seed Osaka was issued a warning and a fine for skipping the post-match appearances, according to a statement that organizers released on May 30. 
"I think now the best thing for the tournament, the other players, and my well-being is that I withdraw," Osaka said in a statement she posted on Instagram. "I have suffered long bouts of depression since the U.S. Open in 2018, and I have had a really hard time coping with that. … Here in Paris, I was already feeling vulnerable and anxious, so I thought it was better to exercise self-care and skip the press conferences."
After Osaka's withdrawal, French Tennis Federation President Gilles Moretton apologized in a statement, and said the tennis tournament organizers were committed to supporting athletes' well-being.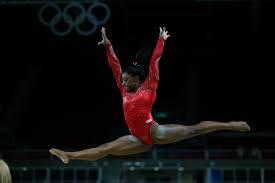 Similar to this series of events, American gymnast Simone Biles shocked the sports world when she pulled out of events at the Tokyo 2020 Olympic Games, citing her mental health. She withdrew from the women's team finals, the all-around individual competition, and the event finals for the vault, uneven bars, and floor. All eyes were on the 24-year-old Biles, who is the most decorated female U.S. gymnast, with 31 World or Olympic medals.
What Led to This Situation?
The traditional qualities of masculinity associated with sports expect athletes to build this tough exterior. This has led us to believe that they are immune to any sort of mental health issues. But the reality is far from true! 
The unique pressure these elite athletes face to stay at the top of their game may place them at greater risk of developing or exacerbating mental health disorders. There are pressures from an early age to be successful, to be a starting player, and to be selected for scholarships. Later on, there are pressures to continue your success, to be profitable, and then to be under constant media scrutiny once you do reach that elite level. All of these can be said as a contributing factor for a sportsperson's deteriorating mental health. 
The fact that the sports bodies don't focus on the mental health aspect of these athletes doesn't help as well. When Naomi Osaka refused to do press conferences, instead of trying to understand the reason behind it, the French Tennis Federation condemned her for not attending to her "duties". There are several instances of sportspersons not receiving enough support to deal with the mental challenges they face on the field. India's star Archer Deepika Kumari mentioned that if psychologists were part of the coaching staff, it would have been easier for her to deal with the immense pressure she faces while competing at the highest level. 
Both Osaka and Biles's decision to step back and prioritize their mental health would lead to a massive amount of positive change not only in the sports fraternity in general but in society as well. Hopefully it will fuel conversations around how important mental health is to one's overall well-being. With physical health, we can see it. There's something tangible to point to. With mental health, the causes tend to be less visible, but the effects certainly become visible.
When someone doesn't behave or perform in a way that others know to be their personal best in the athletic arena or in the workplace, we have no way to know what's going on underneath that. We don't know what's happening in their personal lives, and in general we haven't normalized talking about it.
There's a bigger conversation we should be having in society around: How far do we push people? How much do we factor in people's mental health? How do we be helpful and supportive to them, but still accomplish the bottom line?