Magician Uday Shankar, who regaled people of Calcutta with his Magic Scope, passed away peacefully in his sleep on 24th June, 2021. He was the son of Jaadu Guru Mystic Kumar, whose School of Magic boasted of pupils like K. Lal, Hakasa, O. P. Agarwal, and others. Continuing his father's legacy, Uday Shankar used to do regular ticketed shows to packed halls at Kala Mandir and Mahajati Sadan during the 1970s and 1980s. His performances were a medley of magic, music, dance and comedy. He was an illusionist, conjurer and hypnotist whose shows were appreciated by the common public as well as the cognoscenti.
During Bangladesh's war of independence he did a number of charitable shows to raise both funds and morale of the Indian army and the refugees coming from Bangladesh. Apart from numerous honours, he also received the Calcutta Municipal Corporation's "Coat of Arms" for his distinguished services as an honoured citizen. The French author Fanch Guillemin in his book Les sorciers du bout du monde (Wizards at the End of the World) writes: 
Uday Shankar shows me his breeding of white rats that eastern magicians spawn instead of our western doves. – "You see," explains his father to me, "war and politics sometimes provide us with work. The government mobilized us last year for propaganda tours against Pakistan. For my part, I presented the following effect. A young girl dressed in the colors of Bangladesh entered a small pagoda mounted on wheels. The pagoda symbolizes her country. I fiercely pierced the pagoda with many swords, declaring that the cruel Pakistani tyrant Yahya Khan was attempting to assassinate the Bengali people. But, I added with a wink, this one is smarter than him and knows how to avoid his blows. When I opened the pagoda the crossed swords could be seen, but not the girl. She had mysteriously disappeared. I closed the pagoda and removed the swords. When I opened it again the young girl reappeared unharmed and smiling, waving the flag of Bangladesh. Thus, I proclaimed, the Bengali people will emerge victorious in their liberating fight against the barbarians of Pakistan…" (p. 144, Translated from French)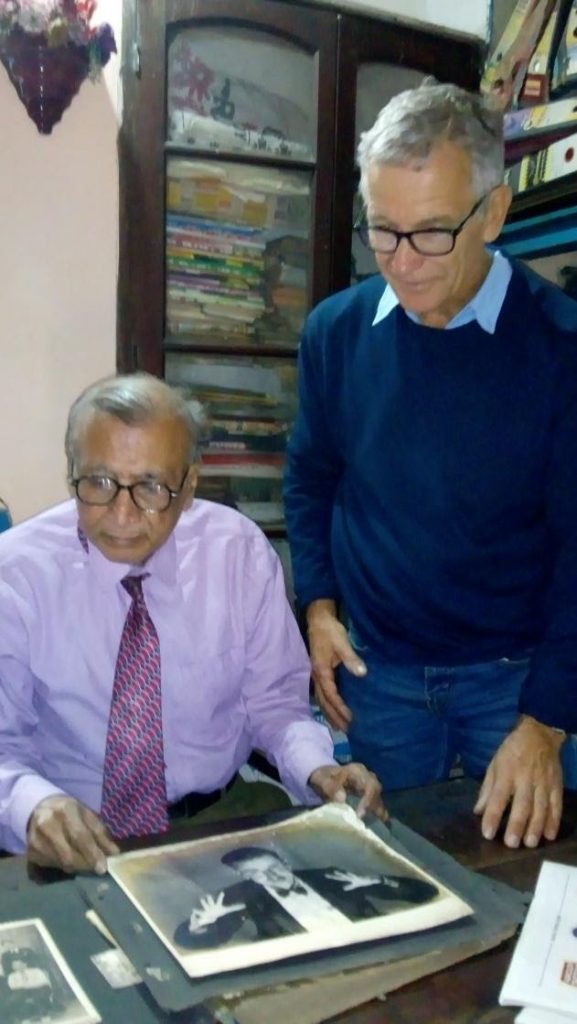 Mystic Kumar accompanied son Uday Shankar to the SAARC Magic Festival when it was held in Kolkata one last time. He himself later in his life converted his father's School of Magic to an educational institute called Calcutta Day School. Later in his life he used to do only exclusive call shows. When John Zubrzycki, the author of Jadoowallahs, Jugglers and Jinns: A Magical History of India, came to Kolkata in 2019, he visited the maestro at his residence and presented him a copy of his book. Magician Uday Shankar is survived by his wife, brother, two sons, a daughter-in-law and grandson. None of them happen to be magicians. 
Image courtesy: Amit Shankar Saha