The new year might be about new beginnings, but it's also about staying connected with the past, especially ones roots, and two decades ago I took a path hoping for an exciting new journey when I uprooted myself from my hometown McCluskiegunj, and chose the city of Calcutta to settled down. Like it is with most of us, distance does make the heart grow fonder. And ever since I stepped out of that idyllic countryside which happens to be every city-dweller's fantasy, the connection has only grown more profound.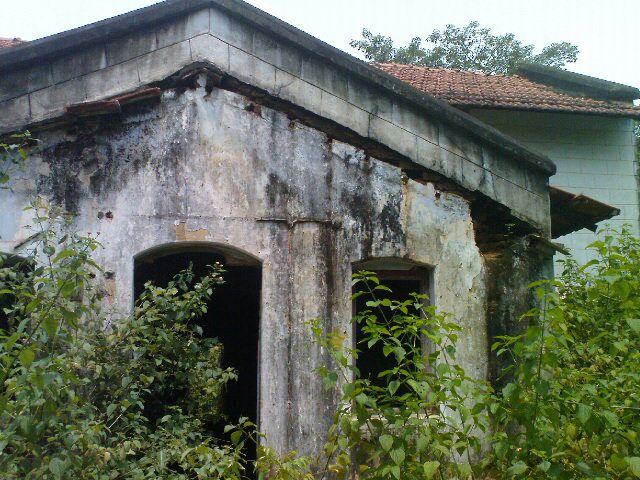 For ages the Gunj, the name we call our hometown, has inspired creative minds. Author Vikas Kumar Jha's book titled McCluskiegunj is set here. The place is also found mentioned in After The Raj: The Last Stayers-On And The Legacy Of British India by Hugh Purcell and in the writings of eminent Bengali author Budhadeb Guha, who smitten by the hamlet bought a beautiful colonial style bungalow here. The Gunj also worked its charm on actress and filmmaker Aparna Sen, who too once owned a bungalow here, where Konkona Sen Sharma often visited as a child. It was only fitting that years later, in 2017, Sharma's directorial debut A Death in the Gunj was filmed in McCluskiegunj. The movie once more generated hype around this forlorn Anglo-Indian settlement which happened to be christened 'Mini London' by tourists for their similarities, but for us residents, the story was slightly different.
And I imagine it's the bane of every local living in a touristy place, who despite all the buzz around their hometown, find it lackluster. For instance, I found it hard to share the tourists' verve and see novelty in familiar sights I saw daily even if they were breathtakingly beautiful. It was especially implausible to see the prettiness in the pitch dark nights, a result of prolonged power cuts which made the stars overhead appear a tad brighter and jackal howls from the jungle behind our home, sound closer. At eventide, while tourists enjoyed a glass of homemade mulberry or ginger wine seated around the bonfire soaking in the sound of the surrounds – forests and hills replete with the trill of birds and insects, I wondered when I would break away from the monotony.
To my cousins who lived in the city and visited on vacations, I appeared to be living the carefree childhood like the children in one of Enid Blyton's adventures, except that I felt trapped. So while they would get busy planning picnics to mosquito infested woods or talk about following secret treasures-trail to hidden caves in the hills, I would gently veer our conversation to things that I could only dream of, like visiting theme parks, movie theatres or going to a stadium to watch a cricket match.
I would also often compare my hometown to other tourist destinations, but alas it never matched up. There were no immaculate well-laid gardens to stroll about. Ours was a messy expanse where wildflowers, bougainvillea and rambling roses grew in abandon and you could easily trip over one of the coral vine creepers that wantoned across the garden pathway or a dirt road. Instead of the streets flanked by shops selling souvenirs', here grew lantana bushes and sal trees. Neither were there any sort of landmarks worth a mention. In place of ruins of famous forts or tombs, we had the remnants of old, crumbling colonial style bungalows that many an Anglo Indian family had abandoned when they left for greener pastures, their untold stories waiting for a patient listener.
If there ever was a single stone of historic value, it was the fountain which marked the establishment of McCluskiegunj in 1933, when its founder, a Calcutta businessman E.T. McCluskie acquired an expansive 10,000 acres of beauteous countryside from the Ratu Raja to settle as few as 300 Anglo-Indian families, like himself. Today, from the perspective of a city-dweller, the sight of boundless open space, houses whose compounds comprise their own private jungles teaming with wildlife, makes me breathless.
How ironic that back then, I had felt claustrophobic!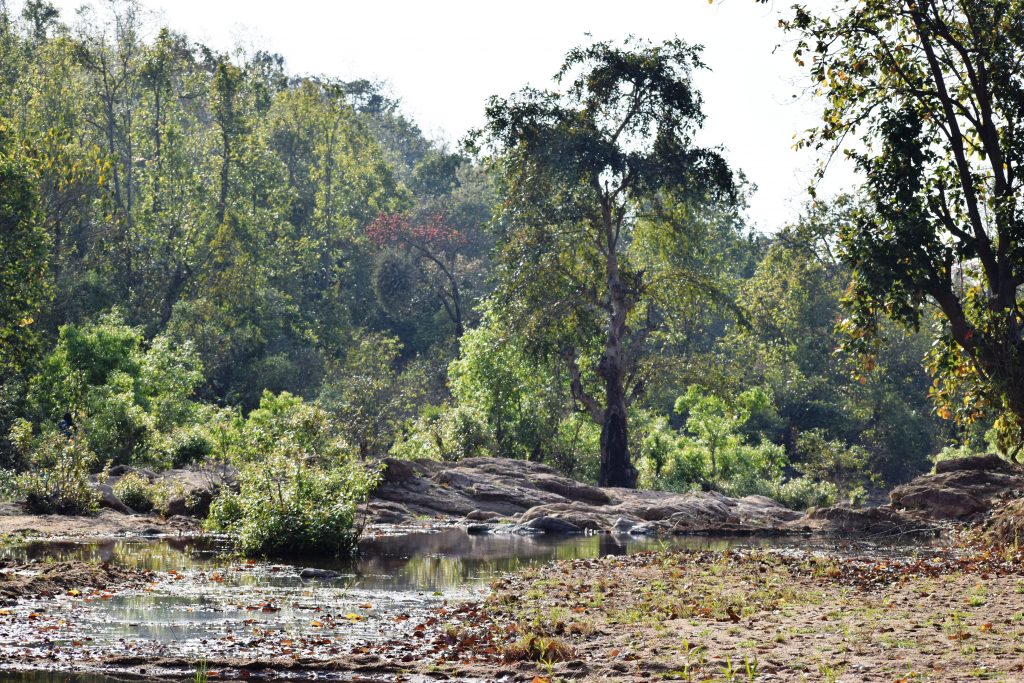 To be fair to myself, age was an important factor. Point me to one young person who's bewitched by twinkling stars, howling jackals and birdsongs! And so, no matter how much I wanted to, I could never be like the disconnected tourist, to be able to see my hometown anew. And to appreciate its serenity and burst into a song like Mrs Dasgupta had done years ago, plucking a bright red hibiscus and sticking it behind her ear, as she hummed a Rabindra Sangeet number – I had to detach myself from the Gunj and become an occasional visitor myself.
Some time back I received a link to an archived article on my hometown. Like it's with all old, paled photos, a surge of nostalgia coursed through me and a lump formed in my throat as I realized only a few people in those photos were still around. Among those familiar faces lost forever are some who had smiled back at me when we crossed paths on walks. One who has settled in a foreign land will know the meaning of sighting a familiar face in a crowd of strangers! It isn't the place, but those faces that make up our hometown.
If the pandemic gave us one life lesson, it's to live in the moment and to value time. There might never be another time to appreciate life and those we love. As I begin a new year in this city I now call home, I'm conscious of appreciating what this place has to offer me and those I live among. I hope when the time comes to look back, like it will come in all our lives when we choose to reflect upon our journeys, that trip down memory lane will have more fond memories than regrets to warm the cockles of my heart!