The Battle of Gettysburg is the bloodiest battle of the Civil War between the Confederate and the Union Army. It is considered to be the turning point of the Civil War. On Labor Day weekend, I visited Gettysburg Museum and Battlefield with my parents.
The Battle started when confederate general Robert E. Lee launched an invasion on Pennsylvania. He thought capturing Pennsylvania was the only way to win the Civil War against the Union army. On July 1st 1863, after the victory at Chancellorsville, the victorious Confederates marched toward Gettysburg.  The Union forces tried to stop them from advancing any farther at the Potomac river. On July 2nd, the Confederate Army attacked from all directions at the Battle of Federal.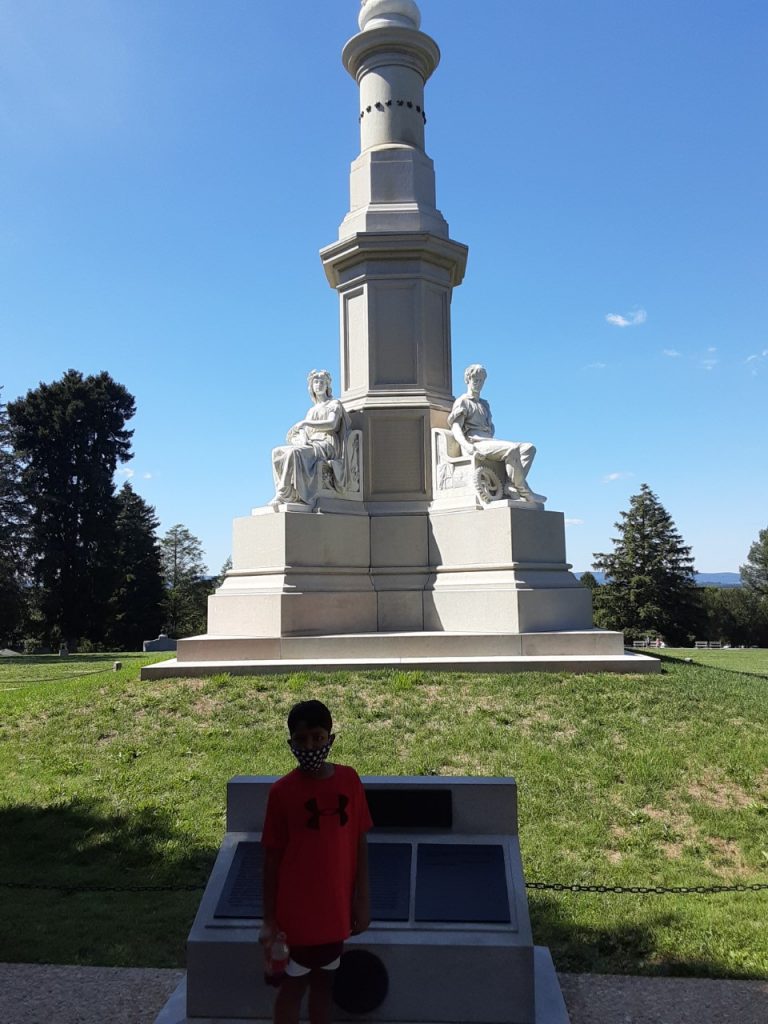 The Union Army suffered a heavy defeat in these battles, which forced them to retreat to Cemetery Ridge, located at the center of Gettysburg. This is where the Union Army, commanded by General George G. Meade, made the final stand against the Confederate forces. On July 3rd, General Robert E Lee ordered an attack with less than 15,000 men, popularly known as "Pickett's Charge".  The goal of this attack was to charge up Cemetery Ridge and fight the Union Army. The Confederate soldiers ran across a two mile long field without cover under constant fire from Union artillery. The Confederate troops were able to make up to the road in front of the Cemetery Ridge, where Union forces met them. After fierce hand to hand combat, the Confederates were forced to retreat, losing more than half of its strike force. The Union soldiers pushed the Confederates back to Chancellorsville. Ultimately, General Lee's battered army made the decision to retreat back to Virginia, thus officially ending the Battle of Gettysburg.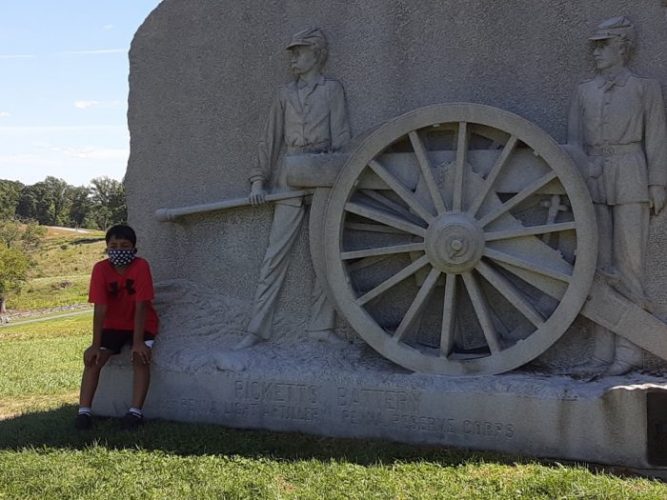 The Battle of Gettysburg was the most important and fearsome battle in the American Civil War. Many brave troops on both sides lost their lives in the horrible fighting. But this victory gave hope for the Union forces that they can still win this war even though all odds were against them. This battle inspired Abraham Lincoln to deliver his famous speech "Gettysburg Address" and continue his fight for the basic civil rights for all the people, which is the foundation of our democracy today in the United States of America. I really enjoyed visiting and learning about the history of the Battle of Gettysburg.