The word Shero, first used in 1836, refers to female heroes or women known for their outstanding courage and achievements. These days it also refers to female protagonists in films who do not need a hero to back them or romance them or lead to a happily-ever-after ending. The male characters are effectively marginalised in both the script and the celluloid space of these films and there is no dearth of such films in recent history. In this article we'll take a look at some of the mainstream bollywood films that were spun around a female lead.
Let's begin with Rani Mukherjee's Hichki (2018). She plays Naina Mathur who is one of the most lovable young teachers one has encountered in Bollywood films in a long, long while. In one film after another, over the past decade, Rani Mukherjee has proved that she does not need a romantic angle, a romantic hero in her past, present or future, or a song-dance number to make the film stand on its own feet. She would rather rely on the solid support of a wonderful supporting cast. "Success" says Rani Mukherjee through her films Black, No One Killed Jessica, Mardaani, Mardaani 2 and Hichki, "does not depend on bubbling youth, on a six abs hero with shoulders you can lean on, or generous skin shows through song-dance numbers."
Mardaani has a larger agenda gained through individual fights between one man and one woman in a tussle over who will win. But in the larger context, Shivani, the police officer, nails down the kingpin of trafficking by having him killed by his own victims – the girls targeted for trafficking.  The aggression and the violence is built up slowly, bit by bit, that underlines the credibility of the revenge that spells out professional ethics, excellence of execution and resolution of a seemingly impossible national problem. One wishes the powers-that-be take some lessons from this film.
Sujoy Ghosh's Kahaani had no hero. It showed a heavily pregnant woman looking for her missing husband in Kolkata. Vidya Balan threw up a spellbinding performance as this woman cutting swords with high officers in the police force, making her way through the thronging crowds of Durga Pooja in Kolkata to avenge the death of her husband in a bomb attack on a local train. She does impossible things that even a man would not dare to try such as breaking into an office that is closed, moving into a seedy hotel to carry on her clandestine job of finding the killer and wreaking revenge. The final touch comes when she disappears as if into thin air and is never seen or heard of thereafter.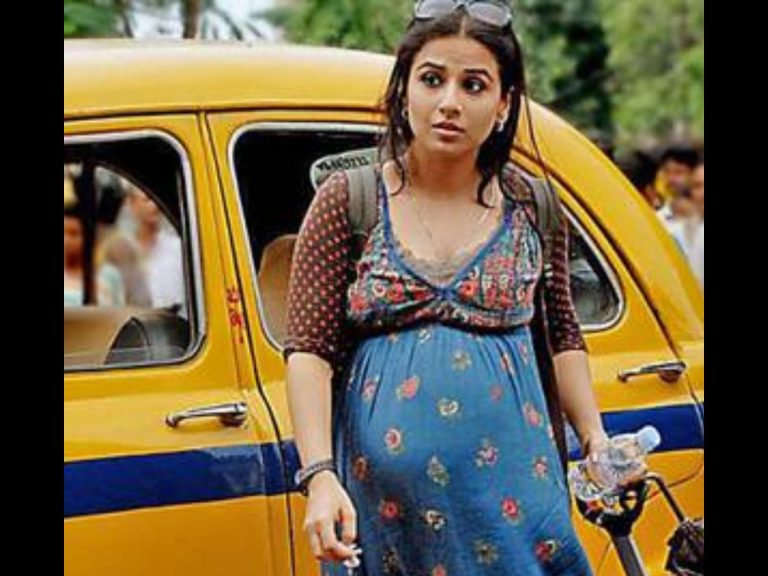 Pink directed by Aniruddha Roy Choudhury is the story of three young working women living together in Delhi and how they fall victim because one of the girls, Meenal Arora, repeatedly says 'no' to the physical advances of a young, London School of Economics Graduate Rajveer.  When he goes on touching her, she hits him with an empty bottle in self-defence and the three girls flee in a cab. The next 'mistake' she makes is to file a FIR with the local police station. Her friends back her when she is arrested though she is the one who filed the complaint. Meenal is charged with causing grievous injury not amounting to murder and all three are charged with soliciting, extortion and prostitution. "Raped" and "molested" all over again in the courtroom by both the prosecution lawyer and the defence attorney, they insist that "no" means "no" and must be accepted as "no."
In her brilliant paper The Power of No, (Psychology Today, November 5, 2013,) Judith Sills, Ph.D. writes: "The No that is an affirmation of self, implicitly acknowledges personal responsibility. The strength we draw from saying No is that it underscores this hard truth of maturity: The buck stops here. No is both the tool and the barrier by which we establish and maintain the distinct perimeter of the self."
A woman who smokes, drinks and lives life more or less on her own terms is not necessarily a rebel or a "loose cannon" ready to fire. Bitty Mishra (Kriti Sanon) in Bareilly Ki Barfi works at the electric supply office in the complaints department and has her response by rote. She zooms to office on a scooty and spends most of her time on the terrace of their home, smoking away to her heart's content when she is not downing a peg of beer or something stronger. She comes home very late at hours considered 'unearthly' for women. The strongest message that comes across is that girls, never mind if they are from Bareilly, Burdwan or Jhoomri Talaiyya, should live life the way they choose to and let those shocking eyebrows remain raised or collapse on their own!
Thappad means "slap. It is not about domestic violence. It is a critique of patriarchy where a husband's slapping of his wife, in public or in private space, planned or in the heat of the moment, humiliates and insults not just the victim but also the victimiser. It shows him up as less than a human being because though he is shocked that his wife wants to leave home, it never occurs to him to apologise to her. By the time he realises this, it is already too late. The slap is a reminder for the wife Amrita (Taapsi Pannu) that her position as wife, daughter-in-law and so on is more a put-on than she ever imagined. Her name which means "immortality" is as much a lie as her life is. But the same applies to the husband whose name is Vikram which means "valour" which is equally a lie. 
Chhapaak in Devanagari means the sound of a splash. More precisely, it is the sound when something hits a liquid or a liquid hits something solid. This partly explains, in one word, what statement the film Chhapaak has tried to make. Has it succeeded in making a splash? Yes, it has. And much, much more. The film demonstrates that it is not "just a splash" for the one on whom acid is splashed while going to her tuition class or a beautiful young woman in bridal make-up waiting for her big moment. It is something that metamorphoses her life from living to a life worse than death. 
The USP lies in the film's honesty in the way it explores the courage of the other victims, picked from real life, always smiling, singing songs through their deformed lips and redefining the term "beauty" for the female form in every sense of the term. Interestingly, Deepika Padukone was recently declared the sexiest Asian woman of the decade by an online portal in London. Placed against the Malti we see on screen, this defines one of the most powerful ironies in life that redefines the term "beauty".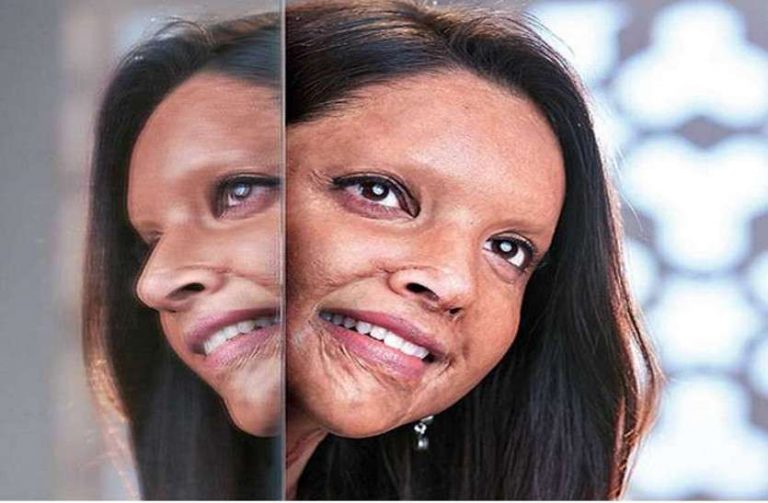 There is no precise translation of the Hindi word "panga" in the dictionary. Over time, it has become a phrase panga lena understood as "taking on a challenge." It is believed to have come from colloquial Punjabi. The film uses this word as the root of a story that lucidly and patiently presents the "comeback" of a happy, middle-class, working mother to the kabaddi ring at the national level. 
It is much more about how any married mother like Jaya Nigam, once a national level kabaddi player can make the impossible really possible if she has a husband like Prashant (Jassie Gill) and little son Adi (Yagya Bhasin) who break every rule in the book of patriarchy to push her to get back to her once-favourite sport.  The final triumph in Panga, is not Jaya's alone but it is a victory for her entire family – her mother, husband and son.  The "panga" is taken not only by Jaya but also by her husband and son! Even so, it is a shero film.
Indian cinema continues to pay celluloid tributes to the woman as a victimized martyr who falls prey to patriarchal codes and dominance like Mother India and Bandit Queen or to circumstances beyond control such as films like Nirja. They are strong women too like Mary Kom but these new women are different. I mean really different and not 'different' in the clichéd use of the term.
These films depict women who begin their lives as ordinary or less-than-ordinary women with their youth and their assumed weakness – of character and physique in common. But as the narrative moves along, the rhythm changes as does the chemistry of their characters who refuse to surrender to the powers-that-be, be they the moral dictates of a village sarpanch (Parched), the incredible powers of a corrupt police team pitted against an honest but useless woman police inspector (Akira) or, the collective social and legal 'penalty' a girl is forced to confront because she chooses to live life on her own terms (Pink). 
These sheroes do not offer solutions, easy or not so easy. They do not challenge the status quo patriarchy has invested the society with. They teach themselves to shrug off the moral codes they have manipulated to imbibe as women. They do not seek moral support from outside sources. They refuse to plead guilty to a cause they do not believe in. Crucified by society, they surprise themselves with the way in which they rise, react and respond when they must.  Most importantly, they do not fall in love all that easily.
Images courtesy: Pinkvilla