I have been thinking about writing about our garden for a very long time, but never got around to it except for a very short description in a Bengali magazine. I am very passionate about our garden.  My bonding with my garden is so strong that I hold it close to my heart as a prized jewel. Perhaps, my lack of interest in social media or electronic media has something to do with it.  
From a long and menacing winter to crocus-blooms
It is almost May in New England, the most beautiful part of the year.  From late April through the end of October the entire area lights up with colors.  There is color in the trees above, and color on the ground.  Flowers of all kinds and shapes bloom everywhere.  Come April the ground almost suddenly becomes shiny emerald green, as if an invisible magician rolls out carpets of green grass after a harsh and unforgiving winter.
Also read: My Father Paul Gauguin
For the past 25 or so years, we have been living in a house in Wayland, a town approximately 25 miles West of Boston.  Wayland is a bucolic town with a sparse population and adorned with wetlands and forests, lakes, ponds and vernal pools, and a river running through.  Our house is situated approximately three miles from the famous Walden Pond, the glacial lake made famous by Henry David Thoreau, the nineteenth-century transcendentalist, naturalist, abolitionist, and philosopher.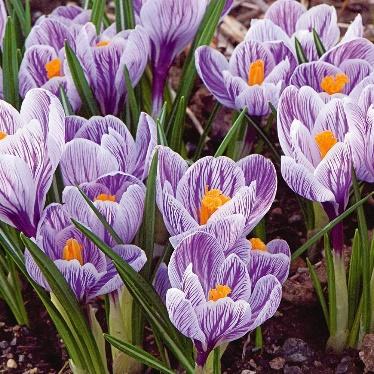 Living in a place like this, one cannot help but admire the beauty of nature.  After a long, harsh, and unforgiving winter from late October through mid-April, nature shows her magic almost like changing pictures on a movie screen, every year without fail.   
I will start with winter because it will give me a reference point.  In other words, where we start and where we end up.  From mid-October, the temperature starts dipping, and from November the northern wind from the hinterlands of Canada picks up blowing through leafless tree branches and sending bone-chilling temperatures that often dip into the negative Fahrenheit zone.  By December snow starts falling, covering everything in thick layers of white from trees to rooftops, roads to highways, often making driving extremely treacherous.  The bleak and melancholy winter can be extremely menacing.  For example, two winters ago a snowstorm uprooted a large birch tree from our front yard which came down with an overhanging power line.  As a result, we were without electricity for three days in freezing temperatures.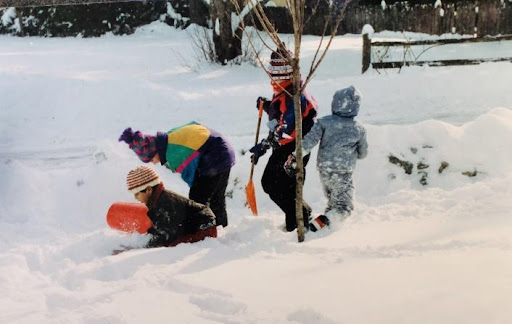 However, winter is a favorite season for little children and snow-sports enthusiasts.  In the accompanying picture of many years past, our children are seen frolicking in the snow in our front yard.  Winter can sometimes be very pretty too.  A couple of years ago Swapna took pictures of bright sunshine on tree branches covered with snow. The imagery of molten gold on white snow was surreal.   I have also caught the beauty of sunshine on snow-laden trees with my paintbrush.  
Although the landscape appears like a moribund tundra, life goes on.  The cleaning crew clears and sands the roads and highways so that people can go to work, do groceries, and sundry.  The wildlife also lives on.  There are coyotes, foxes, bobcats, fisher cats, and of course deer, and even black bears.  Most of them go into a long hibernation, but sometimes they come out for food leaving marks of paws and hooves on the snow.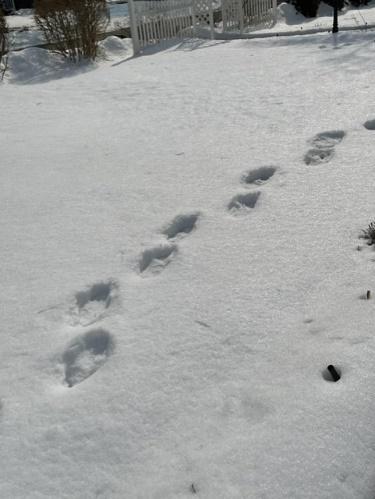 The polar weather starts showing signs of letting up from the middle of March when a few sunny and warmer days begin to appear amid extreme chill, strong wind, and darkness.  However, we have experienced snow in May or freezing temperatures in June.  But we all start looking forward to the fact that the long and menacing winter will be over soon.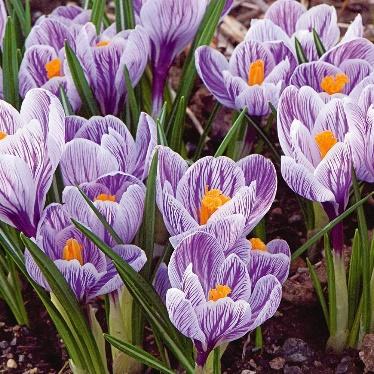 From the end of March showers, sometimes lasting for days, start melting the snow everywhere, and the first sign of life appears through melting snow in the form of crocus-bloom.  These low-lying small flowers with blue, purple, and pink iridescent colors raise their heads in clusters everywhere.  Even bodies of emerald green grass appear through melted ice heralding the dawning of Spring.  Suddenly, the ground everywhere gets carpeted with shimmering green grass against a backdrop of leafless trees, soon to be laden with new leaves, and in some cases flowers before leaves.  
All paintings and photographs featured in this article are by the author.