After ringing about three or four times a male voice answered the call.
'Yes?'
'I hear your wife is the candidate for upcoming civic polls in your ward. I want to talk to her about her plans if she wins.'
'Why do you need to speak to her? I can tell you everything myself.'
'You see, your wife is the candidate. She is the one I need to speak to! I'm sure she must be able to say something, given the fact that she is the chosen candidate.'
'You don't understand. I used to be the previous councilor of this ward. But this has become a female ward now, so the party has decided to make my wife the candidate. Basically, she will just be the face. I am going to be running the show from behind."
'But my editor wants the candidate's quote. That is how we write election stories!'
'You either speak to me or you get no quote at all!'
This is an excerpt from a conversation I had on the election trail to the recently concluded civic polls in Kolkata. It was the same story over and over again in my attempt to get in touch with various female candidates spread across several constituencies or wards. 
Also, this was not something that was peculiar to just one party contesting the polls. Several candidates or better still ghost candidates, talked along the same lines about their spouses, who in reality were the ones actually nominated by the party. Whether it was the oh-so-educated brand of politics publicized by the Communist Party of India (CPI-M), or the unabashedly populist All India Trinamool Congress, or the ones churning out one slogan after another for their personal adaptation of the victory tales of Bharat Mata, Bharatiya Janata Party (BJP) —- the attitude was the same everywhere! 'I am the father/brother/uncle/husband of the female candidate, so anything that comes her way must get past me first!'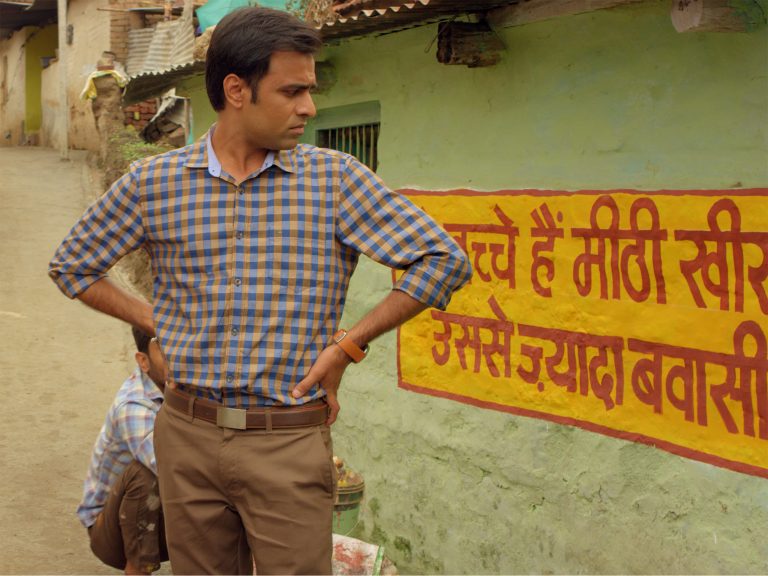 It is conversations like these that make you wonder, what is the point of the women's seat at all? How do we still have political leaders openly propagating such brash ideas about a women's seat in general! What is the point of reserving a seat for a woman in the legislature, when all she ends up being is a ghost candidature for either her father, brother or husband? Is she not even allowed to voice her opinion, just because someone else thinks he is going to do a better job of it? Or is this just another means of making the woman realise that no matter what the law says it is always going to be a man's world? 
Someone once said we get the leaders we deserve! I once watched a limited episode web series on the OTT platform called Panchayat. It was very wittily written by Chandan Kumar and directed by Deepak Kumar Mishra. Much like the characters essayed by Raghubir Yadav and Neena Gupta in the narrative, their real life counterparts actually had me in a state of shock. While watching the show I believed this kind of a thing only happened to the cattle class breed of voters in North India. Who would expect something like this to happen in a city like Kolkata, where everyone is oh-so-intellectual! 
What bothers me even more is the fact that each of these political parties has time and again resorted to some kind of jingoism to garner women's votes. It's a huge cultural paradox considering Mamata Banerjee, the Chief minister of the state is a woman. Faced with the mighty BJP, her party actually came back to power in 2021 owing to the large numbers of women who stepped out to vote for her. Yet, how is it that someone who is so good at detecting injustice outside fails to look within her party with equal precision! Why is it that, her councilors who have won all elections only because they happen to be associated with brand Mamata (another woman), fail to give adequate recognition to women candidates at the grass root level? 
In reality, these men rallying around her don't believe in giving the women in their families any kind of political leverage, let alone make a simple conversation with the media. These women who are the face of electioneering posters and social media hustles, have nothing to call their own when it comes to political footing! Also, if a particular candidate is so inadequate to speak to anyone on behalf of her party, then why is she a candidate in the first place? Isn't oration supposed to be one of the primary qualifications for anyone with the slightest bit of political aspirations? Innumerable schemes based on the likes of a Kanyasree or a Lakshmir Bhandar will sadly, never make a mark if the woman politician at the grass root ends up being a mere toy at the hands of her kin. 
This brings us to the bigger question of the Women's Reservation Bill that has been pending in the Parliament of India for more than 25 years now! The Bill proposes to amend the Constitution of India to reserve 33 per cent seats in the Lok Sabha and in all state legislative assemblies for women.  The Women's Reservation Bill was introduced in the Parliament on September 12, 1996. The Rajya Sabha passed the Bill on March 9, 2010. That was exactly 12 years ago. However, the Lok Sabha never really voted on the Bill, considering it is still pending after expiring twice in 2014 and 2019. What kind of a country takes 25 years to pass one Bill? This is the land of the mighty Aryans you say? What then happened to all the Aryaputras? Bharat Mata clearly seems to have forgotten to inject a conscience into them!