Cyclewallah in Hindi, is one of the most outstanding plays authored by Vijay Tendulkar. Originally written in Marathi under the title 'Safar' it was later translated into English as The Cyclist. The English version was first performed on 7th August, 2004 at the Har Burrton centre in Toronto, Canada. The Cyclist was intended to be Tendulkar's last play. It was his ultimate comment on himself and the reality surrounding him. January 6th marked Vijay Tendulkar's  94th birth anniversary. 
It is somewhat strange that Indian theatre practitioners did not stage this play as they did his other plays like Kanyadaan, Silence, or The Court is in Session which must have been staged dozens of times in several Indian languages throwing up his insights into socially relevant questions and issues he expressed much ahead of their time.
I chanced upon this play at Mumbai's Prithvi Theatre by Arpana, founded and directed by Sunil Shanbag, an institution unto himself in Indian theatre. Sunil Shanbag an Indian theatre director, screenwriter and documentary filmmaker. He has graduated from Mumbai University. He had no formal training in theatre, but worked extensively with Satyadev Dubey, who considered him one of his foremost protégés.
In 1985, Shanbag founded the theatre company Arpana. Its work is characterised by "contemporary and original texts by Indian and international playwrights (in translation), strong performances, minimalist staging, and innovative use of music and design." Cyclewallah, however, is far removed from Tendulkar's usual oeuvre and yet carries his distinguished auteur stamp. 
What appeared to be a part-fantasy, part-real dreams of a young man, finally turned out to be a scathing indictment on parental regimentation and over-protection of children, especially an only child. A young man ventures out on a bicycle tour entirely on his own after having cajoled, coaxed, argued and fought with his smothering parents. His adventures along the way are more people-oriented than place-oriented. Conditioned to strong parental advice at every step of his young life, he calls his parents whenever and wherever he is unable to cope. In a way, it is a sociological statement on a subtly violent and irresponsible parenthood and also on the demerits of a nuclear family. This parental regimentation extends to emotional blackmail and deprivation of the child from every conceivable kind of freedom usually manifested through restrictions placed on geographical freedom.
Looked at from a different perspective, the play is a free-flowing, fluid, descriptive-introspective-reflective narrative of a young man who has set out on his first, independent journey around the world on a bicycle, to realise his long-cherished childhood dream. How he copes with the problems that arise during the course of the journey, how he enjoys the adventures he encounters, defines and shapes the form and content of the play and the characters that people it.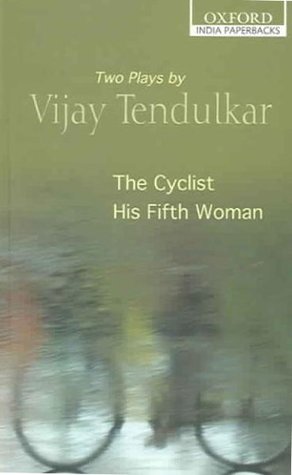 The finale is something one could ascribe to Tendulkar alone. The play raises questions like – is it a real journey on a bicycle? Or, is it a fantasy, the only exit-point for the boy who finds home no more than a trap he cannot get out of, and parents no more than the mother's womb he cannot, did not and does not come out of?
The 'spirit' of the Cyclewallah is symbolised through the late Astad Deboo, whose choreography and performance adds texture and dimension to the proceedings. His free and abstract and fluidly graceful dance movements are a fine blend of the two performing arts – dance and acting, raising its aesthetic level to great heights of brilliance. 
"Some critics have called this play an allegory about the 'Journey of Life'. Some other critics contended that the play is a metaphor of contemporary Indian realities. Though the theme of the play is complex, Shanbag and his team tackles it with a simple form and language-an episodic structure and naturalistic dialogues. Life's complexity can perhaps be best understood when told in simple terms," write Janardhan Reddy K., A. Phaniraja Kumar and P. Satyanarayana in their paper Vijay Tendulkar's The Cyclist is a play of Existentialism (International Journal of English and Literature (IJEL) ISSN 2249-6912 Vol. 3, Issue 3, Aug 2013, 103-108.)
Peppered with witty dialogue and intelligent repartee, the play moves on breezily, like the journey of the protagonist whose name we do not know, through a lot of fun and joy, made almost palpable through the masterful performances of a young Kishore Kadam as the Cyclewallah. In this ambience, the climax comes almost like a shock – cultural, sociological and emotional, to the audience.
The play lacks strong women characters and the only one, a Mermaid is a figment of the Cyclewallah's imagination. The characters are given symbolic names such as X, Y, Z or titles such as 'Ma', 'Pa', 'Lion', 'Ghost' etc. The protagonist, the cyclewallah is neutrally called the 'Main Character'. The cameo characters are presented to amuse and entertain us with little digs at the contemporary realities around us such as the "ghost", the dacoit and the uncle. Vinod Ranganath as the father and Shashi Sharma as the mother lent excellent support to Kishore's Cyclewallah who has never stepped across the threshold of his parental home.
Is this to strip the characters of an identity? Or, is it to underline that over time, we, ordinary people, have no identity and if we had one, it has disappeared into anonymity, a safe recluse for some, a lost vision for others? These questions remain unanswered for the audience to draw its own responses.
Shanbag has effectively created an ambience of fluid time and space and perhaps, also of geography because the story could belong to any home, Indian or global, urban or rural, Asian or Western and in this sense, projects, what theatre personality Bansi Kaul termed "Indian Realism."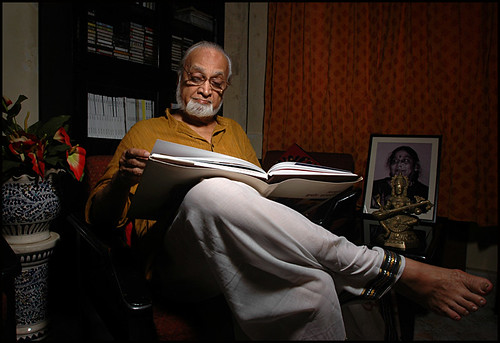 Kishore Kadam sparkles as the cyclewallah, inviting the entire audience to actually participate in his three-pronged journey as he crosses lakes, encounters dacoits along the way investing the performance with his childlike naivete and his bubbling enthusiasm. The minor characters, the brief cameos are well-rounded and fleshed out, adding to the theme both in terms of form and content. The fluidity of time and space has been exploited fully by Shanbag assisted by a well-skilled team of technical men and women. 
Astad Deboo, with his elastic body and graceful somersaults through his dance, brings to life the "spirit" of the protagonist, both in his joys and in his sorrows, his desire to 'belong' to the world out there and his desire to distance himself from his roots, his parents and the credit should rightfully belong to Shanbag for having conceived of the idea in the first place. His close eye for detail such as the innovative use of minute pieces of equipment necessary for the journey of this kind and the dramatic significance of the tools, such as the head torch, the camera, the haversack, the clothesline, the money, is commendable.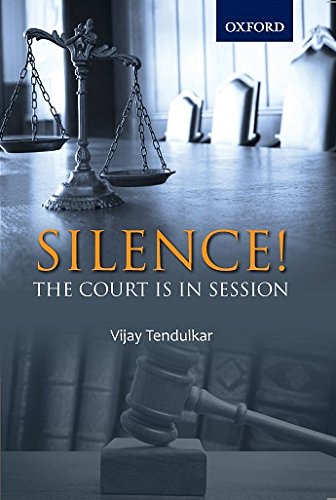 There is no set. The play opens with the 'unveiling' of the cycle, placed centre stage and remaining there right through the play. It has no wheels but the ambience of mobility is credibly established. The music is mostly Western, when the 'spirit' expresses the joys and sorrows of the protagonist. Sound and light, designed by Vinod Ranganath and Bhupendra Deshmukh respectively, have contributed to the total presentation to a great extent because these have been used not just for aesthetics but also for their simple utilitarian values such as establishing the time and place elements.
The dialogue is also filled with contemporary asides such as the parting shot by the cyclewallah's father who says he has an 'inner' appointment with his son's aunt!  In the end, one discovers to one's shock that the entire journey was, in fact, a dream journey because, as his uncle points out, the boy's bicycle has no wheels. The young man, shorn of clothes, lies on the floor, curled into a foetal position because for him, the mother's womb is the only world he knows and finds safety in. His journey therefore, can only be through a fantasy, a never-ending dream. The bicycle stands as a metaphor for progress and wisdom. But is it really? What if it is stationary as it lacks wheels, its main feature that invests it with mobility, speed and freedom? 
The audience gets involved in the bonhomie and the bubbling enthusiasm of the boy so deeply that it has to come out with a heavy heart at the end of it all when it finds that the bonhomie is just a pipe dream. Cyclewallah strides across many genres. It is a political critique of the family as we know it. It is also a strong social statement on contemporary young men and women being systematically stripped of their freedom in the name of protection and safety from dangers 'outside'. It is also an emotional exercise for a just-growing young man who wants to find answers to many questions he has never learnt to articulate because he never learnt to ask questions.