When Surekha Sikri won the National Award for her performance in Badhai Ho (2018), she was 73 and wheelchair bound. A brain stroke had affected her mobility. But, her thirst for acting was yet to be quenched. The three-time National Award winning actor was eager to work on newer projects. And she did. Her haunting performance in Ghost Stories (2020) as an old paralysed woman was eerie. It was a remarkable feat too as she was actually bedridden during the filming of the series. Such was her zeal and dedication to work. She succumbed to a cardiac arrest on the morning of 16th July.
Few are aware that she won the National Award for Best Supporting Actress not once but three times. First time, she won it for her performance in Tamas (1986), the second time for her superlative performance in Shyam Benegal's Mammo (1994) and finally, for her brilliant enactment of the old mother-in-law in Badhai Ho (2018). She was also the recipient of 1989 Sangeet Natak Akademi Award. 
She attended the Aligarh Muslim University and later, graduated from the National School of Drama (NSD) in 1971. She worked with the NSD Repertory Company for over a decade before shifting base to Mumbai. She married very late, in 1994, after a long-term relationship with Hemant Rege. The couple have a son, Rahul, who is a practicing artist. 
Ibrahim Alkazi Sir, the head of NSD, would often mention that he had never imagined this timid and withdrawn girl in first year would grow into such a sensation once she stepped out of NSD. But why she never stepped on the stage in all her three and more decades in Mumbai will remain a mystery.
In an interview after receiving her third National Award, she said that her entry into the NSD was pure accident and not by design. "My younger sister was interested in becoming an actor whereas I wanted to become a writer or a journalist. When we were studying in Aligarh, Ibrahim Alkazi brought King Lear to our college. My sister was impressed but due to certain circumstances, she changed her mind, and instead, on my mother's insistence, I filled up the NSD admission form being distributed in the college. I cleared the interview as well as the auditions and got admission in NSD, and shifted to Delhi in 1968."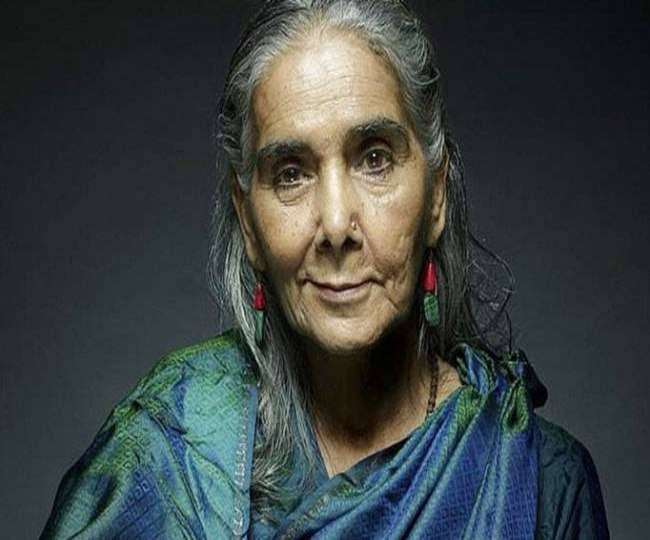 She went on to add how Alkazi was not only an extremely disciplined teacher but also imparted on them the right values of respecting their work, doing it with both love and commitment and doing it wholeheartedly. "Besides acting class, we also had lessons in costume designing, make-up, lighting, music, and play analysis. He took us to concerts, museums, and painting exhibitions to teach us about art. I also learnt a great deal about playwriting. It was an enriching experience. My first play was a Greek tragedy, The Trojan Women, and I played 'Helen of Troy.' We had distinguished names in the same batch like Manohar Singh, Om Puri, Raghubir Yadav," she recalled, adding, "I am very happy with what happened by chance. Acting helped me open up because I was an extremely shy person. You need to have the courage to expose yourself." 
Her first film after her graduation was the very controversial Kissa Kursi Ka in which Shabana Azmi played the lead in 1978. She worked for 15 years as an artist with the NSD Repertory before moving to Mumbai. Her performances, never mind the footage she was given, that have remained etched in my mind forever are films like Mammo, the strict, no-nonsense but affectionate older sister of the protagonist Mammo played with equal excellence by Farida Jalal.
Also, I will never forget her performance as the mother of Zubeida, a girl who tried to cope but got lost in the deliberate wiping out of history. The final scene where Rajit Kapoor, Zubeida's son, watches the only film sequence his mother ever featured in along with his grandmother, is unforgettable. 
In Parinati (1989) directed by Prakash Jha she was cast with actors like Anang Desai. The plot was based on a short story by Vijaydan Detha. The film bagged the National Award for the Best Costume Design and another award from the London Film Festival. It was a scary story about an elderly couple residing in the midst of a desert and robbing tourists/pilgrims of their belongings and killing them. It so happens that eventually their grown-up son arrives as a tourist and since they cannot recognize him, kill him only to learn about his identity later. This was her second film. The first one being Saleem Langde Pe Mat Ro directed by Saeed Mirza. Then came Mammo, Sardari Begum, Zubeida and Hari Bhari followed by the Aamir Khan starrer- Sarfarosh, and Rituparna Ghosh's Raincoat.  She also portrayed a touching cameo in Aparna Sen's Mr. and Mrs. Iyer as an elderly Muslim woman.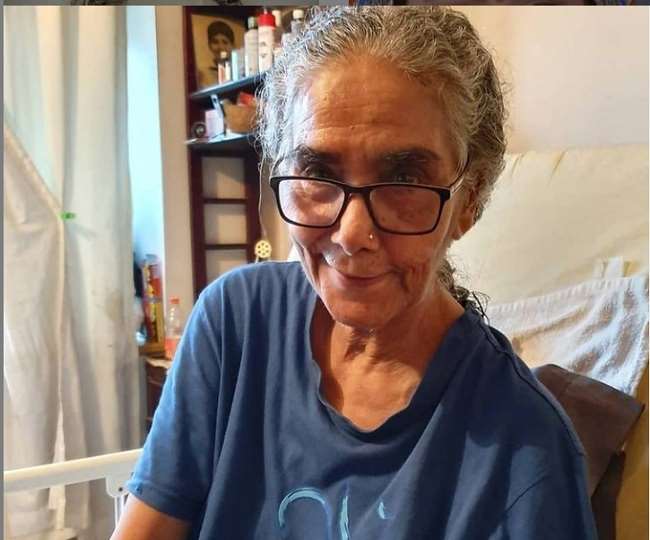 Getting into the theatre field in Mumbai was difficult because she felt they did not allow "outsiders" like her and so, she did not persist. But television was better. "I did Banegi Apni Baat (1994-98), followed by Just Mohabbat (1996-2000), and both were successful shows. But many years later, it was as Dadisa in Balika Vadhu (2008-16) that made me a household name for almost eight years." She also added, "I occasionally miss that magic of theatre. I love the lighting, and it's so magical when you see the audience looking like a dark spot in the auditorium." Her last work was in one episode of The Ghost Stories for an OTT platform in which she portrays a completely bedridden old woman taken care of by a pretty young caregiver (Janhvi Kapoor). She loved working under the direction of Zoya Akhtar and with Jahnvi Kapoor.
Till the end however, she was raring to go in spite of her physical state and lamented the fact that there were few roles coming her way because she was considered to be "past her prime" like most senior actors are though they are still very good in their work.
Actor Joy Sengupta writes in a touching memoir to his favourite 'mentor' "in my student days of Theatre dreaming…Surekha Sikri  was all over my subconscious, in the way she was shaping the landscape of performing Arts….along with other gentry's of the golden period of NSD repertory , namely Manohar Singh, Uttara Baokar etc….some heard, some read, some narrated…the lore of Surekhaji was all encompassing– a shy, diffident & diminutive personality, tore up the stage as an emotive tyro, in transformative & radical staging of Adhe Adure, Kabhi Na Chore Khet etc etc…."
Images courtesy: Shoma A. Chatterji
The opinions expressed in this publication are those of the author. They do not purport to reflect the opinions or views of thespace.ink or its staff.