Beyond Borders: A Feminist Film Festival conducted entirely online was organised as part of the 16 Days of Activism against Gender Based Violence and to celebrate the South Asian Women's Day which fell on November 30.   The festival was dedicated to Kamla Bhasin, under whose leadership the first edition of this festival was organised in November 2020 and also to Shashi Sail, Gail Omvedt, Sonal Shukla, Rati Bartholomew, Kamla Bhasin, Thanksy Francis Thekkekara and many others, who have passed away this year.
The festival was organised by Jagori and Kriti Film Club as part of the 16 Days of Activism against Gender Based Violence, and was curated by Aanchal Kapoor and the noted documentary filmmaker Rina Mohan. According to Aanchal Kapoor, the festival was "to embody a feminist spirit that connects art with life, dreams with realities, love with choices, courage with resistance. The festival highlights common issues, experiences and celebrates feminist solidarities in the region, through the language of moving images."
With a total of 61 films, the festival included animations, documentaries, short fiction, feature films, and many outstanding student productions followed by panel discussions. The 35 films from India were presented under three broad themes: Personal is Political; Family, Memory and Belonging; and Herstories. Under the fourth theme, 'Voices from South Asia', there were 26 films from Afghanistan, Bangladesh, Myanmar, Nepal, Pakistan and Sri Lanka.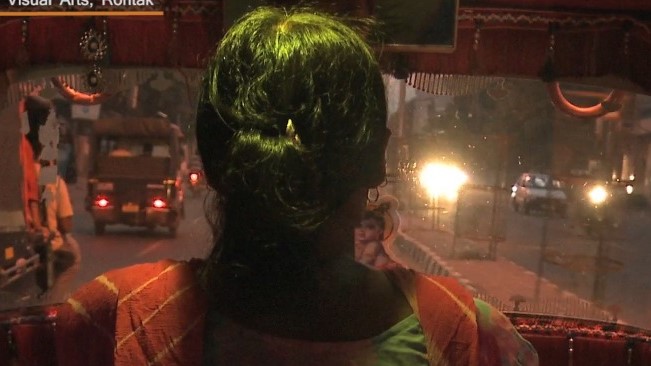 The organisers provided ready links to the films so that viewers needed just to click below the title of each film and watch it, or, click to an entire section and watch all the films in that section at one go. The following report is based on the films this writer watched and was fascinated by the variety, the commitment and the honesty with which the filmmakers approached the subject they chose to deal with.

Mee Raqsam produced and directed by Baba Azmi was the inaugural film followed by a panel discussion. Mee Raqsam is not just about a Muslim girl's struggles to learn Bharat Natyam not very popular among Muslims the way Kathak is.  It is not also about dance per se or even about Bharat Natyam. Dance is used as the subject around which a fake controversy is highlighted and can create havoc in the life of a young girl who tries to break the stereotype by venturing into pastures her faith does not support. It is about feudal mindsets among both Hindus and Muslims who refuse to accept or welcome change that already exists but they cannot see it or feel it. It is about determination and the will to overcome every struggle – by the father as well as the daughter who fight together. It also sheds light on the so-called "educated" mindset of Hindu and Muslim leaders who do not feel the urge to open their minds to more progressive ways of thinking.
Paromita Vohra in her seven-and-a-half minute Aika to Te Baika in Marathi uses a dazzling lavani around a woman's police complaint. The entire film uses a lavani song-and-dance number shot inside a police station with various complaints of atrocities against women and the police's casual attitude towards such complaints. Vohra has made satire and humour her forte even as she uses cinema to voice her own protests. A delightfully entertaining film.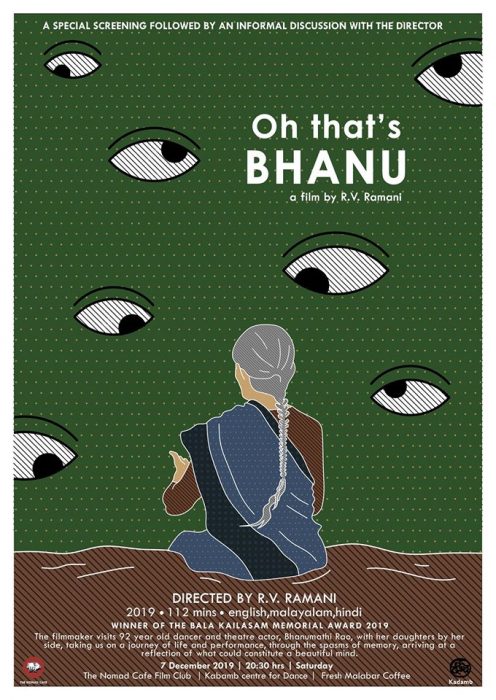 Dreams on Wheels directed by Vedika Kruti revolves around, was screened at the #IAWRTfilmfestival2018. This film is a documentary spanning the life and struggles of Meena who struggles to earn her livelihood for herself and her small kids by driving an auto rickshaw in Haryana, a place steeped in patriarchal ideas. Meena raises the question of social ostracism for poor women who take the courage to drive an autorickshaw while rich ladies driving their own cars do not raise curiosity or inquisitive eyebrows.
Holy Rights directed by Farah Khatoon is about Safia, a devout Muslim woman from Bhopal who joins a program for training women as Qazis. It is through the lived experience of Safia Apa and several other women who joined the program that the film comments on the arbitrariness of the instant triple talaq practice. Says Khatun, "Holy Rights documents the movement against triple talaaq, it portrays Muslim women's struggles to break free of patronising voices within the community as well as resist external forces against appropriating their movement to suit their own political agenda. Though the film talks about the Muslim community in particular, I believe it's an all-pervasive one, on the problem of exploitation of powers of women. It also gives a message that all of us can achieve something if we want to."
Gay India Matrimony directed by Debalina Mow, a gay rights activist and a filmmaker who has made LGBTQ rights her regular beat for making films, is one of the trendiest films on gays and lesbians who argue the case for and against marriage for gays and lesbians which still does not have legal sanction.  The film 
revolves around three characters who are out to explore their marriage prospects. Sayan and Gourab are assigned male at birth, while Debalina, the director of the film, is assigned female at birth. All three are looking for a same-gender partner, and the very suggestion of wanting to marry a same-gender partner drives everyone around them into complete frenzy.
The experimental Marathi short film Kalsubai won the Grand Prize in the International Online Competition Section of the International Short Film Festival (ISFF) Oberhausen. Directed by Yudhajit Basu, Kalsubai narrates a legendary folk tale about the Mahadeo Koli tribe residing in the Bari village at the foot of Kalsubai and the folk tale of its deity, Kalsu. Legend has it that there was once a young tribal girl named Kalsu who walked to the very top of the mountain and lived there for as long as anyone can remember. What became of Kalsu remains a mystery but the locals soon began to worship her as a goddess.
Sabut, jointly directed by award-winning filmmaker Nishtha Jain and FTII cinematography alumnus Deepti Gupta is based on the experience of a junior doctor in Delhi hospital in 1984. Any romanticism that a young conscientious male gynaecologist harbours about his job is shattered on his very first day at work. Women, the source of life, are rarely treated as people in the 'ladies ward'. From dealing with the disappointment of the families at the birth of a girl child, to a constant stream of rape survivors – adult and minors – being a gyanea is not just about assisting mothers in labour. 
Oh That's Bhanu, directed by RV Ramani, covers the beautiful life of Bhanumati Rao, all of 92+, who turns the tables on the director by appropriating the cinematic space strongly, and offers a very entertaining watch on the one hand and a trip into nostalgia through a once-famous danseuse named Bhanumati Rao who is losing her memory on the other. Today, in her mid-nineties, she lives with her two daughters – Maya Krishna Rao and Tara Rao. Filming Bhanumati with her daughters nudging her, the filmmaker takes the audience on a journey of life and performance, through the spasms of memory, complexities of relationships, love and a reflection of what could constitute a beautiful mind. Bhanumati throws up a brilliant example that age is just a chronological number as we watch fascinated, this in-her-mid-nineties lady who speaks in very good English, walk along the road, with a slightly bent frame, shot from the back, her thin pigtail merrily swaying on her back, this way and that.
Zikr Us Parivash Ka directed by Nirmal Chander captures the life and music of Begum Akhtar one of the last legendary courtesans of India. Not only was she one of the earliest exponents of ghazals, dadras and thumris, but was also known for living life in her own terms at a time when the courtesans were considered social outcasts wining with their gift for music. a well-known singer of ghazal, dadra and thumri genres of Hindustani classical music. She won for her genres based on Hindustani classical music the respect it deserved. She came to be known as Malika-e-Ghazal (Queen of the Ghazal) and many later day vocalists have become famous trained under her direct guidance. In 2017, the 54-minute film was screened at the International Documentary and Short Film Festival of Kerala and the London Indian Film Festival.
These films are just the surface of an ocean filled with more and powerful films which the willing audience could easily access online from the privacy of their homes and the demand increased so much that the date of the festival was extended from the 10th to the 19th of December.
According to Aanchal Kapoor, "the whole idea of the KRITI Film Club is to place thought-provoking cinema in a discussion group that will help to deepen understanding on social and development issues among viewers and film-makers. It is an attempt to create a forum where students, activists, academicians, development professionals, media professionals and friends can come together and interact, through meaningful cinema. It also helps increase access of these films to a larger audience beyond film festivals and special screenings, as we keep the films for sale at our workplace after their screening. Our efforts are also to make it a place of rendezvous and meeting new people, especially the 'non-converted'."
Images courtesy: Shoma A. Chatterji