It was sometime in the 1940s. The prestigious All Bengal Music Conference in Calcutta had opened its doors to the doyens of Hindustani classical music along with some of the local musicians from Bengal. But one young Bengali singer made his mark that night. It was already midnight and he was enthralling the audience with Raga Malkauns. His singing had resonances of the gayaki of the inimitable Faiyaz Khan Sahab. Ustad Muzaffar Khan of Delhi, who was the first musician decorated with the title of Sangeet Ratan way back in 1889, was in the audience. When Raga Malkauns arrived at its ultimate sam, Muzaffar Khan rose up to the stage to hug this rising star of Bengal and decided not to perform on his scheduled slot the same night! A singing star was born: the "Pride of Bengal" Tarapada Chakraborty – a name that was permanently etched in the musical history of Bengal that very night.
This young man, then just about forty, was to become one of the brightest singing stars of Bengal. He was a versatile singer who could seamlessly juggle the three prominent north Indian khayal gayaki. This widely sought-after artiste is considered the "father" of Bangla Khayal, a genre he created, wanting to have a Bengali version of the austere north Indian Khayal. Tarapada Chakraborty was revered by all his peers in the field of Hindustani classical vocal music. "The Nation" magazine, after his performance at the All Bengal Music Conference in 1949, wrote: "He according to his showing at the conference may with good reason be called classical musician No.1 of Modern Bengal."
Tarapada Chakraborty belonged to a Vedic Brahmin family native to Kotalipara, Faridpur, in the erstwhile Bengal Presidency (now in Bangladesh). At least four generations prior to Tarapada, the male members of the Chakraborty family were practicing musicians. Tarapada's great-great-grandfather Biswambhar had learned Dhrupad from Sadiq Ali Khan, a direct descendent of Mian Tansen. Biswambhar's cousin Taraprasanna became a disciple of Jadubhatta of Bishnupur. The Senia and Bishnupur talim were carried forward through his son Sheetalchandra and his grandsons Ramchandra and Kulachandra. Ramchandra received talim from Jahur Khan of Khurja gharana along with his brother Kulachandra. One of the three sons of Kulachandra, Tarapada Chakraborty went on to become one of the finest singers of his generation. All three children of Tarapada were able musicians themselves: his sons Bimalendu and Manas, and daughter Shreela became singers-par-excellence.
Also read: Art as an Act of Resistance
The story of Tarapada Chakraborty is one of toil, perseverance, and struggle. Early interviews or articles about Tarapada repeatedly talk about his "Life in Music – Not A Bed of Roses" – such was the title of an article published in 1956 in The Free-Lance magazine, written by Ajitkrishna Bose. Tarapada left his ancestral home in Faridpur and came to the city of Calcutta with a dream to shape his musical talent into a successful career. Anecdotes abound regarding his struggle in the new city and to find a place in the field of music. Initially, Tarapada had a hard time meeting his expenses. Often, he had to do odd jobs – walk miles together to find a guru, or even work as a transporter to earn his bread. Luckily enough, Tarapada could impress the selectors at the All India Radio with his layakari and sath-sangat skills on the table to find a job as a tabla player at the Akashvani Station. Little did he know that one day at his job would change the course of his life forever!
The day was scheduled for Jnanendra Prasad Goswami's vocal recital broadcast. Needless to say, it was a much-awaited concert of this renowned exponent of the Bishnupur gharana. The Program Executive received last-minute news Jnanendra Prasad would be unable to come and that they had to find a replacement. The Executive suddenly remembered that Tarapada too had a nice voice and called him to fill in. And, to all their surprise, young Tarapada performed so confidently that no one could make out the difference between the two's gayaki!
Such was the tenacity of young Tarapada. He would quietly wait outside Satkari Malakar's house to hear him teach his students. Satkari Malakar, the senior-most disciple of Jadumoni Debi, who taught at the Sangita Parishad Vidyalaya, later on, accepted Tarapada as a student and trained him in both Dhrupad and Khayal. The most revered guru of Hindustani classical music in Bengal, the "Best Teacher," Girija Shankar Chakraborty, took Tarapada under his tutelage and shaped him into one of the finest artists of Bengal. The multifaceted talim that Girija Shankar received from various maestros of Rampur, Gwalior, and Lucknow seamlessly flowed in Tarapada's gayaki and brought in the uniquely identifiable texture in his singing style. Under Girija Shankar's tutelage, Tarapada extensively trained in Khayal and Thumri which made him adept in both the forms of music.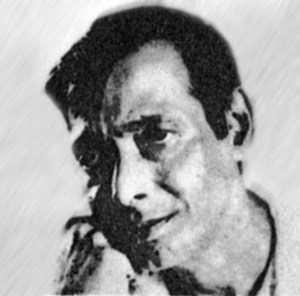 Tarapada Chakraborty was known for his Khayal and Thumri singing and especially his popular renditions of Bangla Khayal. He pioneered the Kotali Gharana (name after his ancestral place) style of singing which was best known for its slow and gradual elaboration of alap. Tarapada is also known to have first developed the forty-eight matra format of slow tempo (vilambit) Khayal singing. In 1972, he was awarded the State Academy Award from Rabindra Bharati University followed by the Sangeet Natak Academy Fellowship from Govt. of India. Tarapada's astounding ability of immaculate imitation of the gayaki of the various artistes enabled him to eclectically carve his own singing style adorning the best of all. His fondness for the singing styles of Abdul Karim Khan and Faiyaz Khan shaped his gayaki into a perfect blend of both – Kirana-styled slow unfolding of the raga and Agra-styled fast tempo flourish!
Often, he had to do odd jobs – walk miles together to find a guru, or even work as a transporter to earn his bread. Luckily enough, Tarapada could impress the selectors at the All India Radio with his layakari and sath-sangat skills on the table to find a job as a tabla player at the Akashvani Station. Little did he know that one day at his job would change the course of his life forever!
Tarapada Chakraborty was affectionately addressed as the "Pride of Bengal." His artistry reached its peak at a time when the doyens of Hindustani classical music from outside Bengal were ruling the music conferences all over India. Still, he was loved and revered by all. Anecdotes remind us, on one occasion, when Bade Ghulam Ali Khan came on stage after Tarapada's performance, he told the audience, "Aj Tarababu ne jo gana suna diya, uske baad gana bohut mushkil hain!" (After Tarababu's performance, it is really difficult to perform). On another occasion, while accompanying Tarapada on the tabla, Ahmadjan Thirakwa took his topi off and placed it on Tarapada's feet as a token of respect for his impeccable layakari. Such was the humility, such was the mutual respect shared amongst fellow musicians. Tarapada truly was the musicians' artiste: "His masterly rendering of the raga won the applause of the greatest exponents of classical singing in India today" – reads one of his performance reviews in 1957.
The musicianship of Tarapada Chakraborty carved a niche for Bengali singers in the world of Hindustani classical vocal music. Tarapada firmly established that Bengalis were capable of presenting Khayal and Thumri keeping their austerity and flamboyance at par with their north Indian counterparts. Despite earning a name and fame from all the corners of India for his erudition and melodious singing, Tarapada remained rooted in Bengal. His dream was to establish Bangla Khayal as a genre, especially for Bengali classical vocalists. On this topic, Tarapada had once given a two and half-hour long lecture-demonstration for one of the earliest music circles in Calcutta – Jhankar Music Circle. In his quest for popularising Khayal singing in Bangla, Tarapada also recorded several Bangla Khayal for the Gramophone which had already set precedence for the competence of Bengali singers in the north Indian court form of Khayal.
Sung in Bengali, the songs that Tarapada released from Gramophone had strong elements of Khayal singing, keeping intact the lyrical beauty of the language. "Kholo Kholo Mandir Dwar" set to raga Mishra Tilang ends with an electrifying bol-taan, "Bone Bone Papiya Bole" sung in Raga Bahar has a strong element of bol- vistar and bol-bant, "Phule Phule Ki Katha" set to Raga Gurjari Todi is remarkable for its fluidity and emotional singing, and the use of meend and behelwa. Widely known for his classical singing, Tarapada had also recorded a Kirtan "Kali Bole Kal Gelo Madhupure" which clearly shows his love and commitment toward Bengal and his very own Bengali identity.
Some critics have argued that his love for Bengal was so strong that Tarapada Chakraborty did not care to take his music "out of Bengal". And that despite being the favorites of his peers like Bade Ghulam Ali and Amir Khan. The audience of India beyond Bengal could not taste his music because he hardly traveled outside Bengal. Kumar Prasad Mukherjee reminisces, "his (Tarapada Chakraborty's) singing mesmerized the likes of Girija Babu's ustad Muzaffar Khan, it is a pity that he remained unknown to the audience outside Bengal." In the hearts of the music lovers, Tarapada Chakraborty will continue to remain "Classical musician No.1 of Modern Bengal."
Images courtesy: Wikimedia Commons and Banglapedia