Priyanka Chopra and Nick Jonas have publicly announced to the media the birth through surrogacy of their daughter a few days ago. They are neither the first Bollywood couple to do this nor are they going to be the last. This article tries to explore among other things the issues surrounding the rather fragile subject called surrogacy.
Priyanka and Nick, who have been married for three years, join the long list of celebrities in India who have opted to have a child via surrogacy. In 2013, Shah Rukh Khan and Gauri had welcomed their youngest son, AbRam, via surrogacy. Aamir Khan and Kiran Rao also have a son via surrogacy. Shilpa Shetty, Farah Khan, Karan Johar, Sunny Leone and even Preity Zinta are other Bollywood celebrities who have taken the same route. Karan Johar, Ekta Kapoor and Tushar Kapoor have joined the surrogate parenthood club as single parents. 
Soon after Priyanka and Nick announced the news, fans and their celebrity friends showered them with good wishes. However, a section of social media users started trolling the couple, quipping that Priyanka opted for a surrogate mother to avoid the physical challenges of pregnancy. The couple's freedom to choose how they will begin a family, when, and where, is entirely their own. Questions arise because others are directly linked to this choice – the biological mother who has conceived the baby, the agency that has brought about the connection and whether this exchange is commercial or altruistic.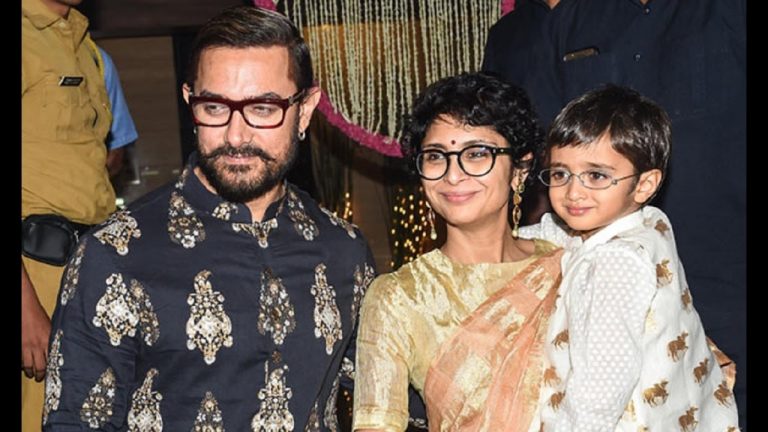 India is one of the leading centres for surrogate motherhood. Every year, several hundred babies are born in the country and may never know who gave birth to them. Many among us consider the very concept of surrogate motherhood unthinkable for religious, ethical and sociological reasons among others. In a caste-ridden and communally conflicted nation like India, surrogacy raises many questions even for ordinary citizens so it might raise more complicated questions when the parents are celebrities in their own right.
In India, commercial and altruistic surrogacy is allowed, though a Bill was passed in the Parliament in 2017 to ban commercial surrogacy. Altruistic surrogacy refers to surrogacy in which no monetary exchange except the payment of medical expenses take place between the surrogate mother and the intended parents. "Commercial surrogacy" refers to the commercialisation of surrogacy services which involves selling or buying of human embryos by payment of a remuneration to the surrogate mother. The new Bill mulls some changes in the surrogacy process in India. Only Indian couples who have been legally married for at least five years would be allowed to opt for surrogacy. The bill seeks to "allow ethical altruistic surrogacy to the intending infertile Indian married couple between the age of 23-50 years and 26-55 years for female and male, respectively." Besides, only a close relative from within the family can be a surrogate for the couple to maintain the genealogical patterns.
If these features of the Bill are to be taken literally, then, though we have no clue if Priyanka and Nick opted for commercial or altruistic surrogacy, the couple does not meet the main rules drawn out in the Bill. Are Priyanka and her husband Indian citizens? We do not know. They have not completed five years of their marriage yet. Will they therefore face legal issues? These are very critical questions begging for an answer.
The loophole is that since altruistic surrogacy is permitted under this Bill, there is no surety about whether commercial surrogacy will hide itself under the garb of altruism and continue to be a commercial proposition even if the law disallows it. 
In 2007, Dr. Harish Patel who ran the Akanksha Fertility Clinic, arranged for a Japanese couple Ikufumi and Yuki Yamada to have a surrogate baby named Manji by Pritiben Mehta. Mehta was impregnated using a mix of Yamada's sperm and an anonymous Indian woman's egg. Ironically, the couple subsequently filed for divorce. So, who did little Manji belong to? Did she belong to Pritiben Mehta who allowed the fertilized egg to grow in her womb? Did Manji  belong to the anonymous woman who donated her egg? Or, did she belong to the Japanese couple and if she did, after divorce, who would get or take custody of the baby – the husband or the wife? Finally, Baby Manji was handed over to her grandmother Emiko who took her away to Japan with her.
This is perhaps one of the most piquant questions that will raise strong issues because among film stars and celebrities, marriages may have been made in heaven but they are often broken on earth. A living example of this situation is presented by Aamir Khan and Kiran Rao who had a son through surrogacy. Soon after the child had more than necessary media coverage, his adoptive parents announced that they were going in for a divorce. Thankfully, Khan and Rao continue to co-parent the little boy.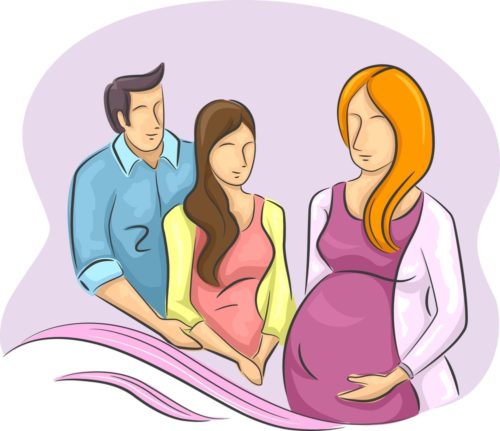 In a poverty-stricken country like India, foreign couples often place 'orders' for children through surrogate mothers which, besides ethics, raises questions about the legality of the citizenship of the surrogate baby. There are other questions such as whether the surrogate mother is fit enough to carry and deliver the baby at full term as she may be having biological children of her own. Whether the baby born of an undernourished and/or malnourished woman will be born healthy enough to bear the pressures of infanthood and childhood and so on.
Noted writer Taslima Nasrin has gone public stating that surrogacy in India exists because poverty exists. "Take away poverty and surrogacy will vanish" she says, suggesting that every surrogate child is brought in the world through commercial surrogacy exploiting the mothers bearing the child just because they are poor and surrogacy is their livelihood.
Celebrity couples announcing their acceptance of surrogacy in public through media may offer a good example for mainstream couples and single men and women who hesitate to opt for surrogacy, true. But this also triggers questions of ethics, especially with reference to the children accepted through surrogacy by their parents.
This also raises questions on the adverse psychological impact on the surrogate child, as the surrogate mother and the surrogate baby growing up in close proximity till taken up by the adoptive parents may raise issues leading to the birth of such a child. It is also likely that these factors may negatively impact on the identity of the child, its relationship with its surrogate parents, which demands adequate counselling of the child when it is brought within the framework of the surrogate family. Is this infrastructure present in the couples we are discussing here? 
Babies born to Indian surrogates have been denied citizenship and entry by home-countries of commissioning parents, which do not recognise surrogacy arrangements or only recognise altruistic surrogacy. There have also been such cases where there was no medical proof that at least one commissioning parent has a genetic relationship with the child.
The fate of children with birth deformities or abnormalities born to Indian surrogates is not clear. In a recent case, the commissioning parents who were Indian citizens, refused to take the child with them, citing breach of contract. 
The fate of children born to Indian surrogates, if the commissioning parents' divorce mid-procedure or if a parent passes away, is also unclear. For the child to be given a passport, both parents must be present. If Priyanka and Nick decide to migrate to the US or some other country to pursue their careers, what will be the child's citizenship status is yet to be seen.
Images courtesy: iamsrk twitter handle, Truescoop