Neil Nongkynrih was an unusual man. He passed away quietly early this month, on 5th January at the relatively young age of 51, rendering his 25-member team of the Shillong Chamber Choir orphans. His passing away was as silent as his life was until the media highlighted the enviable achievements of the Shillong Chamber Choir he gave birth to, trained and built a group of human beings committed to good and honest music.
While he was alive, he was forever chasing something other than the fame and fortune that have become the norm. He was not a social activist, nor did he represent any NGO. He did not hold flags aloft or circulate slogans for the welfare of the masses. Instead, he collected a bunch of children to build up a choir. But the imprint of something larger than this is all over the choir. It was beautifully captured in The Shillong Chamber Choir and the Little Home School, a documentary by Mumbai-based filmmaker Urmi Juvekar that was screened as part of a film festival in Kolkata some years ago.
Nongkynrih founded the Choir in 2002 "just to gather some people around and sing a variety of songs." But the group now performs all over the world. It has performed in the UK, Poland, Switzerland, Sri Lanka and Italy, besides appearances in many cities in India – Bangalore, Mumbai, New Delhi and Guwahati. 
Nongkynrih began playing piano when he was three. In his late teens he went to study at the Guildhall School of Music and then Trinity College, London. He worked as a concert pianist afterwards, until he started falling ill too often. This prompted him to return to India. Then the religious 'revival' happened in Shillong and he turned to religion.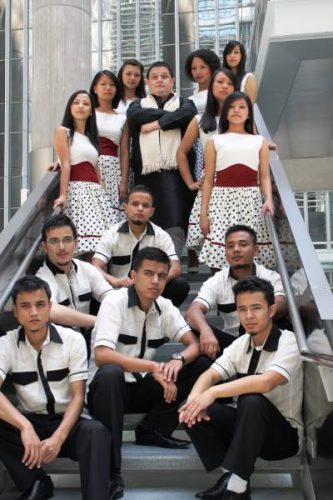 "Everybody wants to sing solo, shine and be a star. But he taught us it is never about us; it is always about the group. It's always about the bigger picture." This is how choir's lead singer William Richmond Basaiawmoit talked about his mentor Neil Nongkynrih's rich legacy. In an interview, Basaiawmoit went on to add, "when he took us on, we were just young men and women. It has been a long journey where he single-handedly brought us up, not just musically, but with a strong moral foundation. Those principles are something we will carry on for the rest of our lives. His intention was always to make others grow with a solid foundation, based on the right principles and morals. He valued that more than anything else. He was not there just during the sunshine but also to take us through the different storms of life. What made the bond unbreakable was the fact that he was there for all of us during our difficult times."
He developed interest in the under-privileged children who came to him from neighbouring villages. They were not musically gifted but he could not turn them away. He took them into his house and began looking after them. They stayed together, ate whatever was available, practiced music, and stayed humble. Nongkynrih wanted to believe in the innate goodness of human hearts. The 'school', as it is called, with its home education, is not very structured.
"I have added a few shots of them studying but also like many other schools there is nothing much happening there. At a wider level, the experience of living together and playing music is what the school is about. I have tried to get a sense of their life as is," the director of the documentary Urmi Juvekar elaborates.
Nongkynrih's homeschool, when Juvekar made the film, had around 16 members, and an equal number formed the choir (the two groups were quite distinct). Not all the children lived with him, but they spent their days there. The film opens with two girls hanging washed clothes on a line while they are also belting out lines from their repertoire, perfectly synchronised without the aid of instrumental accompaniment. The opening scene's message is clear – music is an integral part of the lives of these children, woven into their daily chores. As Nongkynrih talks in the film, one discovers that not everyone who is there is musically gifted. But that is precisely the idea.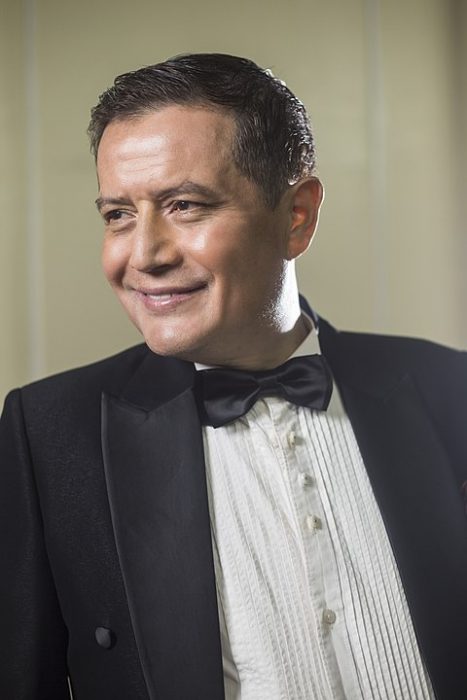 Most of the songs are hymns and psalms in English – the kids at the time were English-speaking Christians. Most of the parents were poor or troubled so they preferred to let their children be with him and visit the natal home at intervals. Nongkynrih himself composed the Sohlyngem Opera, which they had performed only in Shillong for a long time in the beginning. It is a very secular and socially relevant story of a rich boy marrying a poor girl. He then began working on one called Sati. In the film, they also sing a Khasi opera composed by him. Iba, the soprano, sings a Mozart composition in German.
Who do you think were the young men and women dressed in pink singing Sare Jahan Se Accha at the opening of Kaun Banega Crorepati in September 2012? They were none other than the team that made the Shillong Chamber Choir which few knew about till four or five years ago. By 2012, their presence crossed Indian borders. Neil Nongkynrih was thrilled with the triumph of his 'children' who are perhaps the only fulltime performers in a professional choir in India.
After his tryst with the Choir, Bachchan wrote in his blog, "By far the most delightful moment of the day was meeting and seeing the Shillong Choir, a young group of boys and girls from the North East, performing some wonderful renditions of … ahah .. cannot disclose all that just yet, songs. It was pretty 'goose bumps' material! Does anyone know why it's called 'goosebumps'?
Recalling those moments just before the opening, Neil said his job "was to do an arrangement of certain songs to fit with the theme of the show. Bachchan did a little duet with our Ibarisha Lyngdoh in the beginning of the medley. When he sang with the boys, he blended so well that he sounded like one of them! He is normally known for his deeper notes but this time he went along with my suggestion and sang on a higher pitch. It sounded good. Little things like going to Mr. Bachchan's house in the evening, talking to him about family and life in general was heartwarming. He went out of his way with the song and was very warm and complying. With a twinkle in his eye, he called me Uncle Neil like the Choir members do. Maybe I should be addressed this way from now on." 
The Shillong Chamber Choir won the top award at the television reality show, "India's Got Talent – Season 2". In November 2010, the Choir performed for the US President, Barak Obama and First Lady, Michelle Obama besides other dignitaries and the Diplomatic Corp. The choir has also performed for two Indian Presidents at the Rashtrapati Bhavan, New Delhi— Dr. A.P.J. Abdul Kalam and Smt Pratibha Patil. The choir led by Neil has also collaborated with the globally acclaimed Fitz William Quartet. It has also teamed up with big names from the world of Indian music including Ustad Zakir Hussain and their Christmas album in 2011 became India's highest selling non-movie music album. The SCC's version of 'Vande Maataram' was played during the live telecast program Indian space rocket Chandrayaan – 2's landing on the moon.
The choir bagged three Gold Diplomas at the World Choir Games 2010 in China. Other awards include CNN IBN Special Achievement, (2010) Forbes Magazine person of the year (2010), and BIG TV Kalabaaz of the year (2011). BBC radio premiered the choir in February 2012 with excerpts of songs from the upcoming movie "Goodbye December" in which the choir is featured in the music. The choir collaborated extensively with both classical musicians and pop – the Vienna Chamber Orchestra, Shankar, Ehsan and Loy, and Usha Uthup to name a few. In August 2012 they made their debut in the USA. In 2011 they went to Canada preceded by a tour of Europe and South-East Asia.
"These children are not the result of my 'charity' but are helping me in my work instead. I do not want to make it sound like I rescued them from the streets and insist that they brought a new meaning to my lives," Neil summed up.