What made Lata Mangeshkar's live shows a rage with the audience at home & abroad? How did the 'Lata' brand survive for nearly eight decades? What were her hobbies? Abhijit Sen spoke to three experts on Bollywood to decode the magic of Lata: Harish Bhimani, the voice of 'Samay' in B R Chopra's 'Mahabharat' and the compere in 142 Lata events (concerts, awards and other functions) across continents over 44 years and also her biographer; Bollywood music historians and national award winners for the best book on cinema in 2011, Balaji Vittal and Anirudha Bhattacharjee. Over to them, in their own voice.
Lataji was the only singer from India who did at least three rehearsals before every live show. There were exceptions when we were flying from one city to another, during foreign tours. She always felt she  was responsible to her audience and the paying public and thought it was her duty to ensure that her listeners got their money's worth. While any other singer would sing around 10-12 songs in a concert, Lataji would sing 25-30 songs in a three-hour-long live event. And though there were a couple of singers in between, a Lata Mangeshkar concert would always begin and end with her.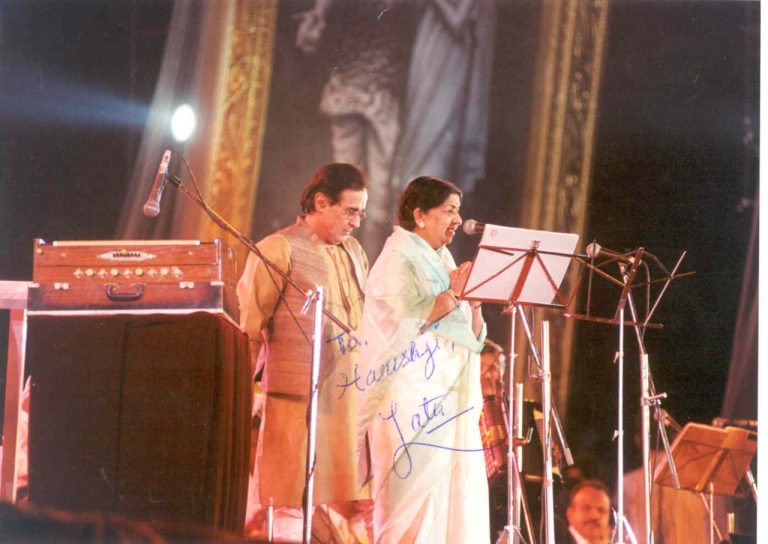 Lataji had found out that her listeners (Lataji disliked the word 'fan' as it meant fanatic) in live concerts wanted her to sing in the same way as she had done in the recording studio. This meant there was no scope for improvisation which is so common in, say, a Ghulam Ali concert.
Normally, in a live concert, a performer and her associates sing, looking at printed sheets. With Lataji however, it was different. She would carry a briefcase, comprising 150-200 songs, handwritten by her when they were recorded in the studio. Before a song was recorded, Lataji would sit with the music director, stop after every half-line, write it down and repeat it after the director. She would also make notes, wherever necessary. These were her  most prized possessions. Of course, during concerts, there was a song sequence committee, which changed some songs after every show.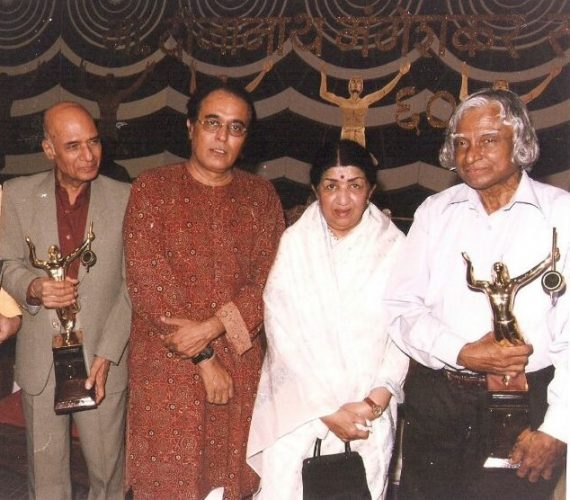 I would always be the most nervous person on stage as I had to say something new for every concert before an audience of 10,000 or above. If I didn't, I could see the boredom on the lady's face. However, there was one thing common to all members of her crew. A long afternoon nap was mandatory to keep us refreshed before the concert.
I would also like to add that bhajans and ghazals were an essential part of her live concert repertoire. Among all venues, the audience at London and New York was the noisiest, and at times, uncontrollable. During one such concert, when the audience was at its raucous best, Lataji told music conductor Anil Mohile, the next song would be her favourite bhajan, "Vaishnava Jana toh." It had the desired effect. There was a standing ovation in the middle of the concert.
The one memory I always cherish is getting to know Lataji, the serious amateur photographer. I first came to know of this in Cooch Behar. After I took her photo with the Cooch Behar Palace as backdrop, she said: "Looking room toh iss taraf hai, aap mujhe beech mein kyon rakh rahe hain." (The looking room is this side. Then why have you kept me in the middle?)
I was amazed because "looking room" is a term used only by photographers while composing a frame. Soon after, Lataji smiled at me and said: "Mein bhi thoda photography karti hoon. Camera hai mere paas." ( I also do a little bit of photography. I have a camera too.)
I remember another day, during a rehearsal at Port-of-Spain, the capital of Trinidad & Tobago. From the cold climes of Toronto, we were facing hot weather in the West Indies. As always, I had the privilege of sitting next to her. She asked me, "Kya, kuchh tasveeren li hai apne?" (Did you take some snaps?) I said: "Haan, Detroit mein li aur Toronto me bhi." (Yes, in Detroit and Toronto.)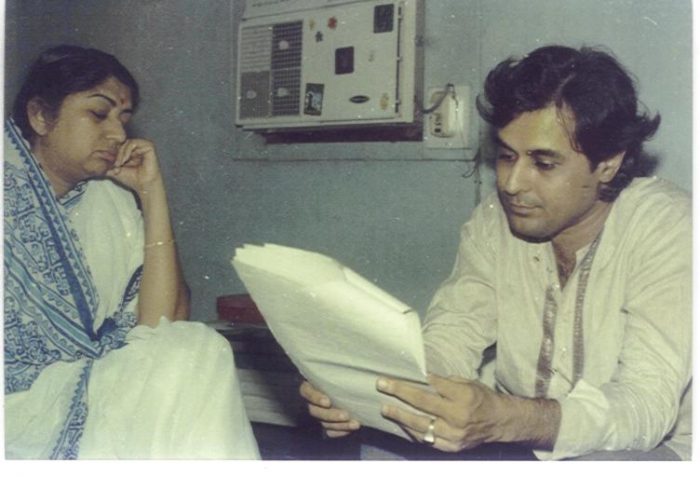 After looking at them, pat came her assessment. "Apne toh bahut fast film istemal ki hai. Yahan, iss kadhi dhoop mein agar wohi film rahega, tab apko aperture kum karna hoga." (You have used a very fast film. If you use it in this hot weather, you have to reduce the aperture.).
This time, I asked her, "Where did you learn photography?"
Her answer was simple. "Just as in music, what I truly like, I get to the bottom of it."
There is another incident I will never forget. This was in 1980. We were flying from Chicago to New York. Just as our plane was taxiing, I realised I had left my camera, a high-end Canon AE-1,  at the security enclosure. There was no way I could retrieve it.
Just as I was regretting my loss in the hotel room, Lataji called me and said: "It happens. Buy a new one." It was a gift from her. She even knew the location of the best camera shops in Manhattan. I used it for years till the technology changed but I still have it.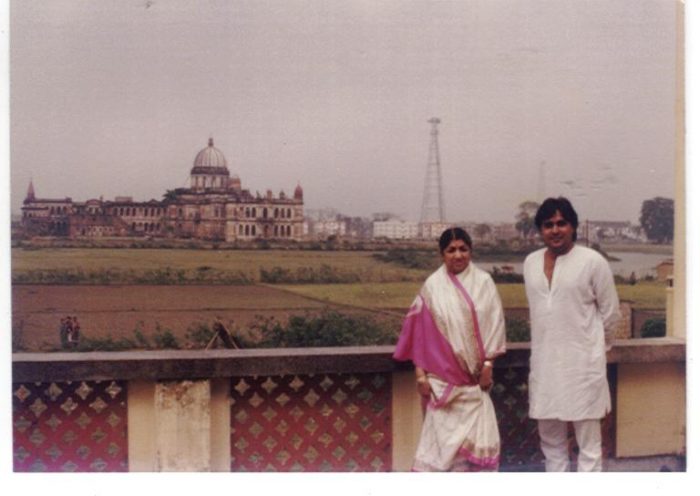 In 1995, HarperCollins published my book "In Search of Lata Mangeshkar." I gifted the first copy to her. When I sought her reaction after three-four days, she said: "Aur sarey lekhakon jaise apne kichad uchhalne ka kaam nahi kiya. Mujhe apke sanskaron par bharosa tha. Tabhi toh hum itne saalon se kaam kar rahe hain." (Like other authors, you did not wash dirty linen in public. I had faith in your taste. That's why we have been working for so long.")   
Lataji's death is a tragic loss for music lovers because it denotes the passing of an era. An era encompasses three generations, that is around 90 years (Lata Mangeshkar was 92). There has never been a voice like hers. I keep wondering, was it a voice or was it something close to a musical instrument? She was never out of tune. Now that's some achievement.
I can assign three reasons behind what made her a legend. First was her longevity, a professional career spanning over eight decades. Second was her association with all the Bollywood greats, despite not belonging to any camp. She was an independent artiste. Others needed her, be it Raj Kapoor, Dev Anand, Dilip Kumar or Yash Chopra. Third, the way she managed her career was astounding. Coming from a humble background, she had a supreme common sense on what works and what doesn't. Her life can be a good case study on how to manage a career for the long haul.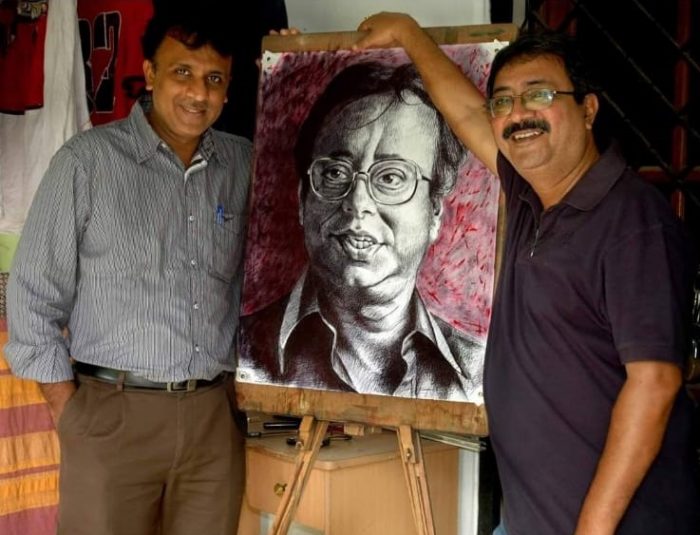 Yes, I admit, given her stature, she could have made better choices and avoided songs like "Shayad meri shaadi ka khayal" or " Mere Naseeb mein."    
I would also like to touch upon the allegation that she never allowed new talent to prosper. I would love to have some hardcore, data points around this. Can anyone deny that till mid-80s, she was the best in the industry? How can we forget that in the 1970s, she told the Filmfare authorities not to consider her anymore for the best playback award.
If we do a survey of Bollywood playback songs till 1994, we find 20% of the songs were by Lataji. In the mid-60s, a Lata hit was a barometer for a composer's career graph. Even R D Burman had to struggle for seven years before delivering a Lata hit (Aaja Piya in 'Baharon Ke Sapne' in 1967.) The lone exception, of course, was O P Nayyar, who never worked with her.
You must have noticed in our book on 50 landmark Bollywood playback songs 'Gaata Rahe Mera Dil' spanning from 1941 to 1998, 13 are by Lata Mangeshkar, either in solo or duet. It shows both the lady's mastery over the form and her influence on the industry.
Yet, there was a time in the early 60s, when severe bouts of sinusitis kept her away from singing for six months. It was Hemanta Mukherjee (Hemant Kumar) who convinced her to sing again, for the film 'Bees Saal Baad'. The song 'Kahin Deep Jale' from the film gave Lataji her second Filmfare award. You can't make out from the song that she was unwell for months prior to the recording. It also indicates Lataji's wonderful equation with  Hemant Kumar, whom she considered a godlike figure.
I must confess that we are terrible at record-keeping. Ours is an oral tradition, where anybody connected with the industry comes out with his/her version of the same incident. There were some journalists, who even invented stories.
One major incident was the nearly five-year rift between Lataji and S D Burman. The misunderstanding happened over dubbing of a song in the film 'Sitaron Se Agay.' About four years later, when Lata came to the Burmans' house to rehearse for RD's song in Chhote Nawab (1961),  she wanted to meet the senior Burman. Truce was signed instantly with S D Burman asking, "How many dates can you give me?" and Lata replying "As many dates as you want, Dada."***
And the two legends revived their collaboration with Bimal Roy's 'Bandini.'
In Search of Lata Mangeshkar – Harish Bhimani (HarperCollins)

Gaata Rahe Mera Dil – Anirudha Bhattacharjee & Balaji Vittal (HarperCollins)

S D Burman: The Prince-Musician – Anirudha Bhattacharjee & Balaji Vittal (Tranquebar) ***
Images courtesy: Harish Bhimani, Anirudha Bhattacharjee