One wonders how many of those who are reading this remember Ismail Merchant, the illustrious filmmaker who lived in the US but left his heart and soul behind in India? Old-timers may recall the stunningly handsome man with thick brows standing at the entrance of wherever there was a special screening of his new film, ushering in the guests himself, whether he knew them or not. That was Ismail Merchant for you – suave, sophisticated, polished and elegant to a fault. 
And yet, if you removed those outer layers of sophistication and a whole bunch of films he produced, later directing some, he was a rebel at heart. Not the kind of rebel to raise flags, or shout slogans or lead a movement. Nor the kind whose pictures make headlines for a few days and then fade away. He was a very different kind of rebel where the rebellion was somehow veiled under the charismatic personality who lived a partnership – both in life and in films – he produced and James Ivory directed – for more than forty long years till he passed away on the operation table while undergoing a difficult surgery in 2005 at the age of 68. James Ivory lives on, now 93 and remembers his long relationship with Merchant till today.
I met him personally only once. He had invited me – an anonymous woman trying to find her feet in film journalism – to a specially invited screening of the film In Custody (Muhafiz). It was a film which Merchant directed and was produced by others. The film was mainly in Urdu revolving around a professor fascinated by the language Urdu and specifically by the poetry created by Nur (Shashi Kapoor) who keeps him dangling for that much-awaited interview. After the screening, the Urdu specialists among the select audience came down like a ton of bricks on the use of bad and wrong Urdu in the film specially because the main protagonist is an Urdu poet.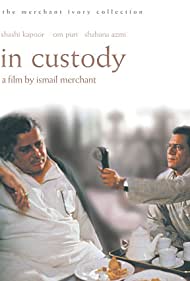 But their anger soon faded when Merchant invited the entire audience to a sumptuous lunch at the Calcutta Club opposite Nandan. The film did not do well commercially mainly due to the rather indifferent performance by Shashi Kapoor and the somewhat confusing story scripted, for a change, not by Ruth Prawer Jhabvala but by Anita Desai, an equally famous Indian-English writer. It won National Awards from the Government of India for Best Production Design and Special Jury award for lead actor Shashi Kapoor. His second directing feature, The Proprietor, starred Jeanne Moreau, Sean Young, Jean-Pierre Aumont and Christopher Cazenove and was filmed on location in Paris, France.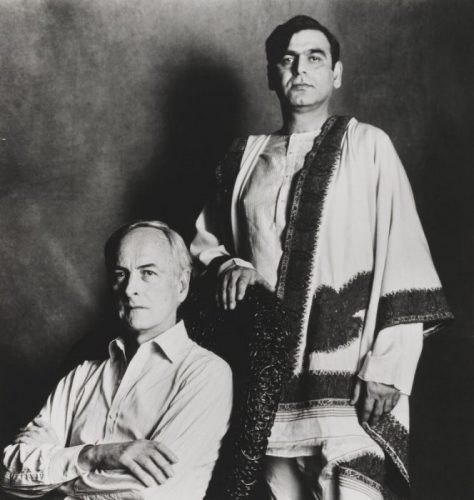 But producing films and having them directed by his close friend and partner James Ivory was more a passion for Merchant than a money-making vocation. He was known to be an extremely thrifty producer but he had the rare quality of turning his entire team, cast and crew to his side because he was a great cook.
In an obituary by The Economist after his death on 25 May 2005, the magazine wrote: "His own gifts lay elsewhere—a combination, perhaps unique in modern cinema, of taste, discipline and financial acumen. He also made possibly the best curry ever served up by a producer, and would cook it for the whole cast and crew on a shoot, every Friday, as if they were one big family."
In an interview with The Associated Press a year before his demise, Merchant said Merchant-Ivory films worked because they captured great stories.
"It should be a good story — speak about a time and place that is permanent," he said. "It should capture something wonderful with some great characters whether it's set in the past or in the future." He grew up bilingual in Gujarati and Urdu, and learned Arabic and English at school.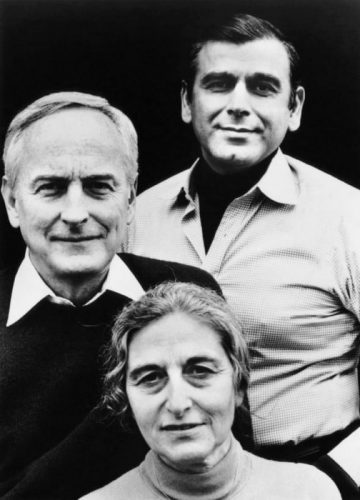 When he was eleven, he and his family were caught up in the 1947 partition of India. His father was the President of the Muslim League and refused to move to Pakistan. Merchant later said that he carried memories of "butchery and riots" into adulthood. His original name was Ismail Noor Muhammad Abdul Rahman, he gave up this original name and abbreviated it to make it Ismail Merchant which stuck to him till his last day. But that was not his first act of silent rebellion. As a nine year old child, Merchant delivered a speech about partition at a political rally in front of a crowd of 10,000. One would have thought that he would opt for a career in politics. But that was not to be which would have been a natural progression as his father was the President of the Muslim League.
His significant rebellion lay in his silence about his life-long partnership with James Ivory which he kept a total secret and which came out only after his death when James Ivory not only said that they were in a gay relationship but also added that they had decided to keep it a secret. Merchant met American movie director James Ivory at a screening in New York of Ivory's documentary The Sword and the Flute in 1959. In May 1961, Merchant and Ivory formed the film production company Merchant Ivory Productions. Merchant and Ivory were long-term life partners. Their professional and romantic partnership lasted 44 years, from 1961 till Merchant's death in 2005. But any reference to their personal life was made discreetly and euphemistically to the media. Interestingly, the media also did not want to pry because in those days, the media left the private lives of famous personalities untouched. Explaining their silence about their personal partnership, Ivory said, much after his death, "that is not something that an Indian Muslim would ever say publicly or in print. You have to remember that Ismail was an Indian citizen living in Bombay, with a deeply conservative Muslim family there. It was not the sort of thing he was going to broadcast. Since we were so close and lived our lives together, I was not about to undermine him." 
His inspiration to step into films perhaps can be traced to the veteran actress the late Nimmi who is said to have introduced him to the world of cinema as it existed in Bombay then though he was only 13 years old at the time. But the films he went on to produce, direct and occasionally act too, were far removed from the films made in the Bombay film industry at the time.
Merchant studied at St. Xavier's College, Mumbai and received BA degree of University of Bombay. It was here he developed a love for movies. When he was 22, he moved to the United States to study at New York University where he received an MBA degree. While in New York, he gave up his family name of Abdul Rehman for Merchant. He supported himself by working as a messenger for the United Nations in New York and used this opportunity to persuade Indian delegates to fund his film projects. Of this experience, he said, "I was not intimidated by anyone or anything." Immersed in a new world of art and culture, it was here that Merchant discovered the films of Bengali director Satyajit Ray, as well as those of European artists such as Ingmar Bergman, Vittorio De Sica, and Federico Fellini.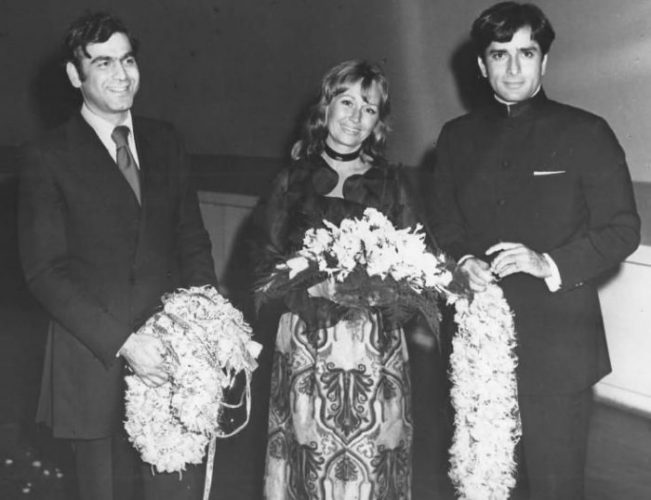 Under the Merchant Ivory banner, the duo produced and directed over 50 films, which earned them at least 31 Oscar nominations, and six Oscars. For TV, he directed a short feature entitled Mahatma and the Mad Boy, and a full-length feature, The Courtesans of Bombay, made for Britain's Channel Four. Ismail Merchant is considered one of India's most iconic exports among filmmakers, having worked in the US for over four decades. His biggest success lay in introducing a new lens for the world to look at Indians through cinema, along with his partner Ivory.
He did not follow any specific genre though the trio-partnership among the three – Ismail Merchant as producer, James Ivory as director and Ruth Prawer Jhabwalla continued to make films together symbolising the best in international partnership. Ivory was American, Jhabwalla was a German Jew who studied in England and married an Indian while Merchant was a Memon Muslim. 
The first of these, The Householder, was made in 1963. It starred Indian actors Shashi Kapoor and Leela Naidu, and was based on Ruth Prawer Jhabvala's book of the same name. It was a huge hit — both with critics and audiences — for a film that was made on a budget of $125,000. Directed by Ivory and produced by Merchant (like most of their films), the film told the story of a young, newly-married couple, and how they learn to love and respect each other while navigating the difficulties of marriage. The film turned Kapoor into the fourth pillar of Merchant Ivory films, alongside their main collaborator, Ruth Prawer Jhabvala. She wrote close to two dozen screenplays for them, and they adapted many of her books. She passed away in 2013, nearly a decade after Merchant passed away.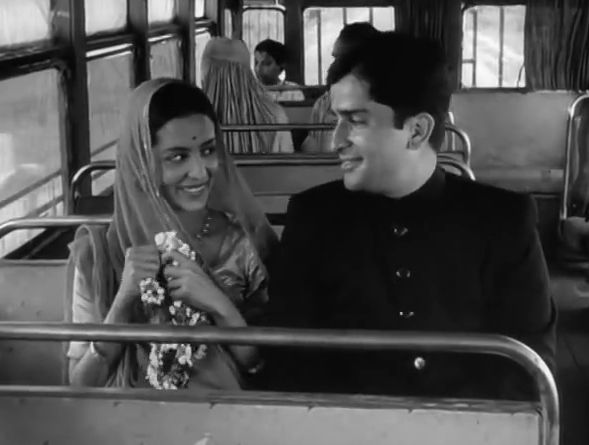 Not all their films were exciting or thrilling or even interesting. But they were well-made films mainly rooted to celluloid adaptations of great literature. I did not like The Guru which starred the great Utpal Dutt and Aparna Sen probably because my English was not very strong then and Sen at that time, was a very bad actress. But I loved Shakespearewalla mainly because I had already watched the live performance of one act each of a Shakespeare play staged and performed by Shakespeariana,  a theatre group owned and run by Geoffrey Kendall with his wife and two daughters, Jennifer and Felicity performing the characters along with Geoffrey Kendal. 
The theatre had run into really bad days as we had to pay an entry fee of Re.1.00 only to watch the entire performance and the costumes were old and worn. Shashi Kapoor married Jennifer in a secret wedding in Calcutta and the film was adapted from the sad story of Shakespeariana. But those neither familiar with Shakespeare or the theatre group from London, probably did not take to the film very well. 
Shakespeare Wallah (1965), Bombay Talkie (1970) and Heat and Dust (1983) were three films based on the performing arts. The first of these put the production on the world map. Merchant Ivory Productions scored its first Oscar win for the Ivory-directed A Room With A View (1985). It was produced by Merchant and written by Jhabvala, based on her own novel. The same team went on to repeat its Oscars triumph in 1993 with Howards End. The ones I liked are Room With A View, Cotton Mary, Householder, Heat And Dust, Shakespearewalla and Howard's End and I have not seen all their films.
The completely English films however, made their mark on the world map of cinema. Though he was famous for being thrifty, all Merchant-Ivory films were lavishly mounted like any mainstream Hollywood film with top stars at their best. In this sense, through his cinema too, Merchant remained a rebel. But though he passed away in London, he was buried in Bombay where his family lay according to his last wishes. He came home to his roots. But that does not kill the rebel in him. This reinforced the idea of rebellion for a man who lived more than half his life abroad but decided to settle down forever in his home city beside his family.