"As the accused alighted from the cars they raised shouts of "Down with Imperialism," "Up with Revolution," "Onward Revolution" "Labour's Victory" "Peasants' Victory" and other labour slogans. They wore red badges with the inscription of hammer and chisel, the insignia of the Communist Party." – The Pioneer, Friday, June 14, 1929.
This reportage from the Pre-Independence era India refers to the famous Meerut Conspiracy Case, a case that is generally believed to have strengthened the Communist Party's foothold in India. Among the 31 accused, ten were from Bengal. Radharaman Mitra was one of them.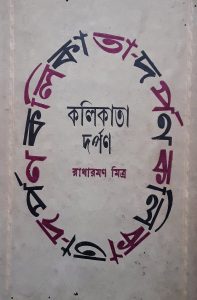 Born on 23rd February 1897 to modest parents in Kolkata, Radharaman went on to have a have a brilliant academic record. While studying at Hindu School he forged a lifelong friendship with Nirendranath Roy (eminent scholar and translator). Together with Roy, Radharaman explored the fascinating world of European literature.
After college Radharaman was drawn to Gandhian politics and took active part in the Non-Cooperation Movement from Etawah in erstwhile United Province. He spent a year in jail. When he returned to Calcutta in 1922, he was homeless, penniless and was aspiring to visit Mahatma Gandhi's Sabarmati Ashram. With the help of a recommendation letter from Subhash Chandra Bose, Nirendranath Roy helped Radharaman reach out to Sabarmati. He managed to get into the Ashram at second attempt and spent one and half years there.
However, before the turn of the decade he became a member of the Communist Party and was arrested as one of the conspirators in the Meerut Conspiracy Case. In the words of Asok Mitra hailed as the father of Indian census, "I've never heard anyone speak such fluent Urdu among Bengalis. Radharamanbabu was thin as he was quick-witted. His sharp facial expressions reminded one of predator eagles…Radharamanbabu was an authority in Marxian philosophy. He had curated a reading list on Marxian philosophy for me."
As a trade union leader Radharaman Mitra had to travel extensively in and outside Calcutta. These experiences coupled with his research and erudition made him a veritable authority on the history of Calcutta. His book "Kolikata Darpan' is still considered one of the most authentic charters of the city's history and its evolving character. Radharaman Mitra was one of the founders of Society for Preservation, Calcutta, an organisation still active in its field. He played a prominent role against the demolition of the Town Hall. Radharaman passed away in 1992. His legacy still lives on.
Sources:
Preface to 'Kolikata Darpan' Part II
Parichay magazine
'Tin Kuri Dosh' Asok Mitra
The Pioneer archives