I was introduced to the character of James Bond 007, the suave spy in a sharply tailored dark suit, through the novel by English author Ian Fleming, 'Casino Royale' in my teenage years. An agent of the British Secret Service MI6, he is brutal like a double edged knife yet dangerously seductive. He is at once ruthless, smart, sexy, courageous, something of a superhero in the flesh. 
He came alive on the screen for me in the Bond movies, especially by the actor Pierce Brosnan who played Bond created by British author, naval intelligence officer and journalist, Ian Fleming to perfection. Screen icons like Roger Moore, Sea Connery, Brosnan, Daniel Craig and others have delivered the signature style of Bond over the years, keeping the fans of the novels hungry for more.
For a book lover like me, a thriller, suspense and edgy plot, involving undercover spies chasing the criminal masterminds for secret organizations, is always a deadly combination. While I savoured books by Dan Brown, Gillian Flinn, Sidney Sheldon and kept chasing characters like Sherlock Holmes and Tom Cruise, Fleming's Bond novels and movies were like a bolt of lightning on the sensational spy image in my mind. 
I had never read a series of novels, centering on a single character like James Bond before. The blue-grey eyed man with high end gadgets, guns especially a .25‐caliber Beretta and fast cars like Aston Martin. Fleming creates a world spanning around countries and cultures, undercover missions, fatal encounters, international crime syndicates, chilling action scenes, scheming gangsters, MI6, national secrets, C.I.A, espionages, Soviet spies and terrorists has provided the flavourful ingredients for the thriller hungry crowd always. He has created for us the coolest and the hottest spy ever.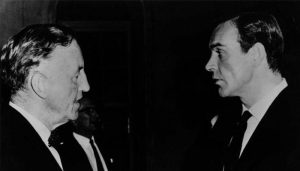 English author Ian Fleming was born on 28th May 1908. His father, Major Valentine Fleming was a member of the Parliament who was killed in wartime action in Somme in 1916. His obituary in The Time of London was penned by none other than Winston Churchill. 
Fleming was educated in Eton and Sandhurst. While in University he had learned French and German languages and joined Reuters to try his hand at journalism. He was later appointed its Moscow correspondent in 1929. 
Recently I took to reading 'Casino Royale', Fleming's first novel (1953) in the Bond series. I could feel the intensity of the high stakes poker game, the rising tension between the players shuffling with hundred million plaques on the table at the Casino Royale in Montenegro, Le Chiffre's smirk clashing with Bond's barrier and confidence to execute the mission without any suspicion. I was engrossed in this world; it was pure hypnosis, chilling and addictive. I had to know what was going to happen next and how would Bond complete the mission alive.
Fleming actually wrote Casino Royale in one month, typing 2000 words a day, as a way to deal with his pre wedding jitters to girlfriend Ann Charteris. He did most of his writing from his Jamaican retreat— a modest beachside bungalow he called Goldeneye (the name he gave to another novel). 
In the fast paced sequence of events, Bond falls in love with a Soviet agent, gets tortured, wins the game with a full flush, and destroys the Soviet espionage and Le Chiffre. The book was an instant hit within the UK and its first edition was sold out within a month. Interestingly, Fleming first named his spy James Secretan. It is difficult to point out at which point he switched to James Bond. In an April 1962 interview to The New Yorker Fleming was quoted as, "I wanted him to be a blunt instrument…when I was casting around for a name for my protagonist I thought by God, [James Bond] is the dullest name I ever heard." Incidentally, James Bond shares his name with American ornithologist who authored 'Birds of the West Indies'.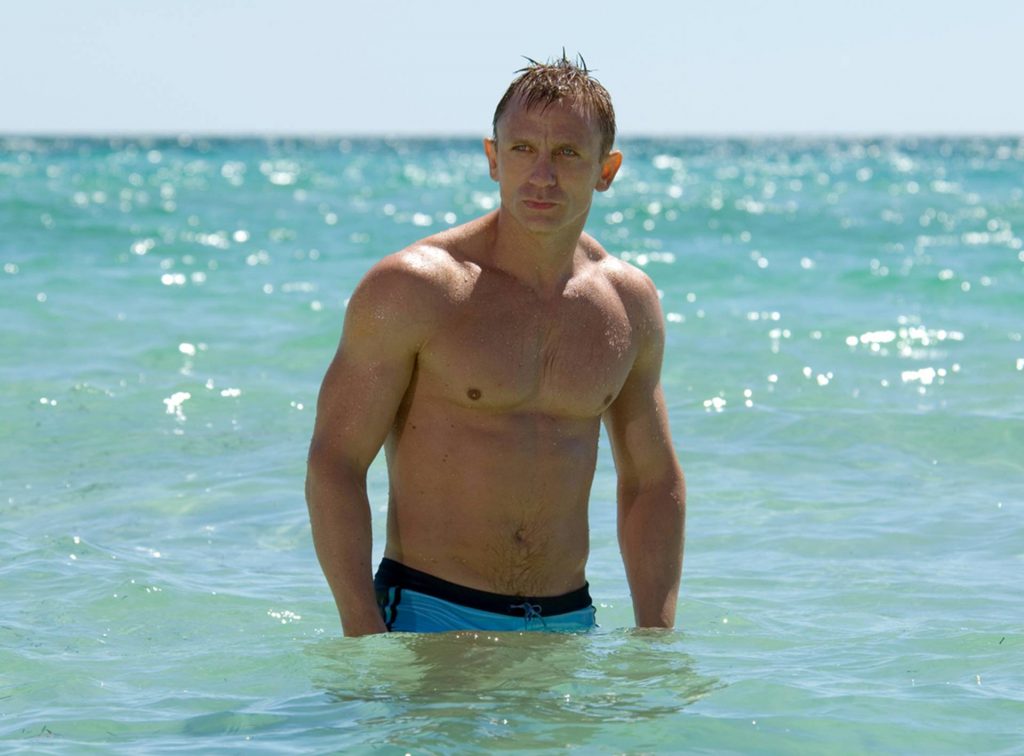 Ian's Bond had emerged from the secret agents and commandos he had met during his service in the National Intelligence Division around World War II. The Bulldog Drummond tales and Richard Hannay stories he grew up reading, also played a part. Some even believe that English author Ian Fleming was the inspiration for the character; he was tall and slender, always dressed in fitted suits and shared the love of fast cars, golf, gastronomy, gambling, game of cards and smoking with the author. 
But Fleming denied all the speculations; Bond had nothing in common with him except that they wore the same type of clothes. Fleming famously remarked, "Apart from the fact that he wears the same clothes that I wear, he and I really have very little in common. I do rather envy him his blondes and his efficiency, but I can't say I much like the chap." However, Fleming himself had a taste for the high life and can be said to have transferred some of his own flamboyance to his spy. In 1952 he bought a fancy gold-plated Royal Quiet Deluxe Portable typewriter from a dealer in New York.  
Ian's involvement in the planning of Operation Goldeneye and oversight of intelligence units like 30 Assault Unit and T-Force during his service, his journalist background and wartime service, provided the research and material for the Bond novels. 
From the spiked umbrella, to invisible car, finger ring cameras, the yellow wallis, a mini one-person autogyro equipped with rockets, air mines, guns and infrared-guided missiles, a wrist watch firing laser to a submarine car, Bond's gadgets added an element of the sci-fi to the spy thrillers.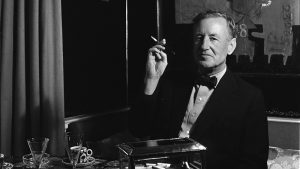 Even after decades, Bond's mass appeal remains uncompromised. The books and films prove to be legendary in holding the interest of readers and viewers. 
The first hand insights into the world of secret intelligence, the techniques used by spies and the methods of operation of dangerous missions is what makes Fleming still relevant and popular. He wrote 2 short story collections and 12 Bond books between 1953 and 1966. He passed away in August, 1964 from heart attack. His last two books were published posthumously. His books have sold over 100 million copies worldwide, translated in many languages, adapted for television, celluloid and even comics strips. 
Following Fleming's death in 1964, several authors were commissioned to write for the series. Nearly sixty years after his demise, Bond fans are eagerly waiting for the release of 'No Time to Die', the 25th film in the franchise recently taken over by Amazon for a whopping $8.45 billion. 
Image courtesy: Pinterest