Balika Bodhu (1967) had a touching scene. The resident tutor, an old man who keeps to himself and plays the tunes of Aamar Shonar Bangla, Aami Tomaye Bhalobashi on his violin, one day is surprised by a police raid. The violin, we find, is a hidden cache for home-made bombs. We discover that he was a terrorist in disguise and the significance of the song he played is realized. The landlord, ignoring the fact that the police had come to arrest him, directs the kids to pay their respects by touching his feet. This small scene is just one moment of Majumdar's philosophy of upholding old values for the younger generation.
Tarun Majumdar's return to films in 2003 with Alo after a long sabbatical was like a whiff of fresh air in the paradoxical ambience of Bangla films where a crude film like Mayer Anchol turned out to be a box office grosser alongside the air-conditioned glamour of Aishwarya Rai in Rituparno Ghosh's Chokher Bali. Alo marked the debut of Rituparna Sengupta as producer, jointly with two other producers under the banner of Prism Entertainment Private Limited. The film offered wholesome family entertainment sans sex or violence garnished with a mounting more lavish than Majumdar had ever done during the time he made films like Balika Bodhu, Sansar Seemante, Phuleshwari, Nimantran, Dadar Kirti, Bhalobasha Bhalobasha and many others.
Majumdar is one among a handful of filmmakers in Bengali cinema who consistently gave his audience films that were extremely popular box-office hits on the one hand, and won critical acclaim on the other. He is also responsible for introducing some of the best talents in Bengali cinema and drew wonderful performances out of actors whose versatility had remained largely unexplored in other films. Among these, the most talented actors who became household names are – Tapas Pal, Mohua Roy Choudhry, Moushumi Chatterjee, Anup Kumar and Sandhya Roy. The middle-class Bengali identity defined his stories, characters and nemesis.
Sadly, his brilliant talent as a filmmaker was never ever given its fair due by the industry or by film festival organizers. Directors like Tarun Majumdar, Tapan Sinha, Ajoy Kar, Asit Sen among others were practically clouded over by the three giants of Bengali cinema, namely Satyajit Ray, Ritwik Ghatak and Mrinal Sen. Besides, these filmmakers were hardly bothered about public relations and marketing of their films or their public personas and were happy just making films, a creative art they were obsessed with.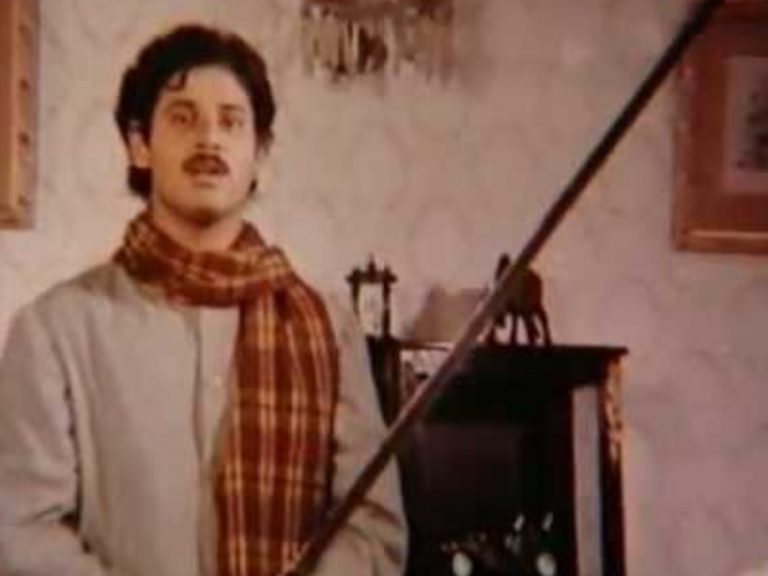 Though Soumitra Chatterjee had acted in 14 films directed by Satyajit Ray, whenever he was asked about his best role, he spoke about how much he enjoyed playing the thief Aghor in Sansar Simante (1975) and Debu Pandit in Ganadevata (1978) — both films directed by Majumdar. Majumdar was one director who could blend mainstream and serious content with equal ease and bring massive box office results. So, the same director who churned out Palatak (1963) and Nimantran (1971), could easily bridge the rural-urban space with Bhalobasa Bhalobasa in 1985 and Alo in 2003. Alo, starring Rituparna Sengupta, went on to create history in Bengali cinema. The film, based on a short story Kinnardal by Bibhutibhushan Bandopadhyay, ran for more than eight months at theatres across Bengal. Which was the sun shining again over the horizon of Bengali cinema which had changed tracks directionally towards melodrama and kitsch.
Majumdar is credited for bringing out the histrionic best out of an actress like Sandhya Roy who had for long been relegated to supporting roles in several films. Majumdar directed her in more than 20 films, such as Thagini, Phuleswari, Nimantran, Khelar Putul and Agaman. Other notable films are –Shreeman Prithviraj, Shongshar Shimaante, Pawlatok, Kancher Swarga, Gawnodebota, Chawa Pawa, Balika Bodhu, Dadar Kirti – the list is prolific scattered with awards of every hue and colour. He married Sandhya Roy later but the marriage broke up though the separated pair remained cordial and affectionate to each other.
Majumdar received four National Awards,  seven BFJA Awards, five Filmfare Awards and an Anandalok Award. In 1990, the Government of India bestowed him with the Padma Shri. But none of these awards affected his very modest, grounded and ever-smiling persona one bit. He attended to every phone call himself and was ever ready for interviews in person, over telephone or through email. He treated everyone with a sense of deep respect, never mind who it was, or what the person did.  In 2018, the West Bengal Film Journalists Association bestowed on him the Lifetime Achievement Award, a long overdue award considering his stature as one of a handful of filmmakers Bengali cinema has ever produced. His personal favourite was Balika Bodhu but when it was remade in Hindi produced by Hemanta Mukherjee, it did not succeed. The same happened with the Hindi version of Palatak  produced by Rajkamal Pictures and he did not express his disappointment at all.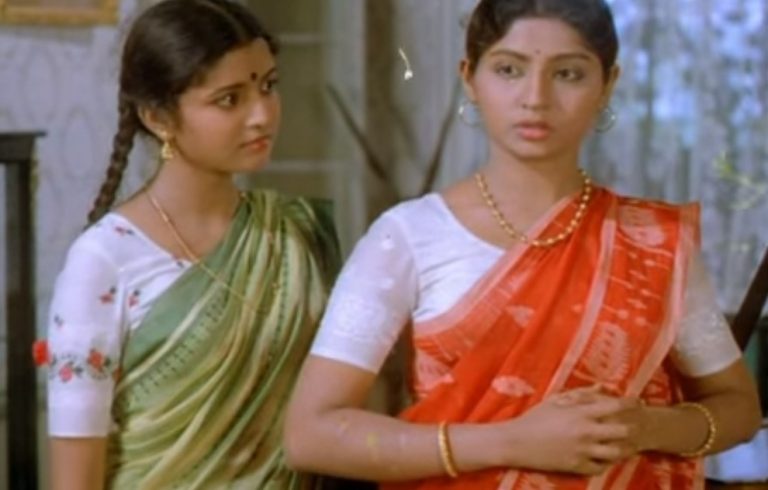 This humaneness spread across his characters where almost all the protagonists were not only ordinary men and women but also either failures in life or marginal people, side-tracked by the mainstream. The 'doctor' in Kaancher Swargo was not a "doctor" at all and he tried to resurrect himself through a fraudulent identity of a medical pass-out which he was not. He was scared to perform a surgery because a past surgery had landed him in deep trouble. Aghor of Sansar Seemante was a thief who fell in love with a sex worker while the younger brother of Angti Chattujje of Palatak was an aimless wanderer who kept company with a whole lot of have-nots. In Thogini, the character played by Sandhya Roy was a cheat, forced by her father into marriage as a ruse to steal all jewellery and run away soon after the wedding. Kedar of Dadar Kirti was a simple, innocent bumpkin who had no clue about the wicked ways of the world and was easily tricked into performing menial tasks and being laughed at.
In his later films, his focus was on the need of the joint family to raise the downward turn in the family ethos in West Bengal and he chose his stories along those lines. Family solidarity and family values took the place of the marginal man and woman and yet he excelled in these too. Towards his last years, he wrote a two-volume memoir in Bengali named Cinemapara Diye and another interesting book titled Batil Chitronatyo which means "scrapped screenplays." Both books have received very good reviews.
Tarun Majumdar demonstrated his rich sense of cinema through his use of Tagore songs in many of his films. His film Alo, adapted from a Bibhutibhusan Bandopadhyay story, revived interest in Tagore songs for cinema. It has seven beautifully rendered and imaginatively positioned Tagore songs structured into the cinematographic space of the film. In Nimantran, based on a Bibhuti Bhusan Bandopadhyay story, Tarun Majumdar used Tagore's Purano Shei Diner Kawtha Bhulbi Ki Re Hai as the theme music for the film. Another Tagore song, Doorey Kothai, Doorey Doorey was placed beautifully in a picnic sequence to establish the loneliness of the young girl. The film also uses Tagore's famous poem, Nirjharer Swapno Bhango recited without dramatic inflections by the hero Anup Kumar to express his free spirit when he first arrives in Bakulpur. In Balika Bodhu, the resident tutor, an old man keeps to himself and plays the tunes of Aamar Shonar Bangla, Aami Tomaye Bhalobashi on his violin. Later in the film, when the police arrive to arrest him, we discover that he was a terrorist in disguise and the significance of the tune is realised. In his big hit Dadar Kirti, Majumdar uses a beautiful Tagore song sung by the non-descript hero towards the climax of the film. The song – Chawrono Dhorite Diyogo Amaare, Niyona Niyona Shawraaye effectively brings across the climax without the use of a single line of dialogue. The same film begins with a scene from Tagore's dance drama Chitrangada to introduce the heroine and set the pace of the film.
He was a hard-core Marxist but nothing of his political ideology came across in his films. It is only when he passed away that, according to his last wishes, his  body was donated to SSKM Hospital for medical research and education. On his last journey, which he had expressly wished to be free of floral tributes or gun salute or laying in state for his fans and followers to pay their respects, his body was wrapped with the red flag of the Communist Party of India. Yet, never in his films do we get any hint of his Leftist political leanings.
Images courtesy: Wikimedia Commons and Public domain.