– "Please convince your son. A great prospect is awaiting him in Delhi."
A very sophisticated elderly person who came all the way from Delhi, was trying to persuade a widow that his son was born with gifted skills. The lady looked visibly helpless as her son was in no mood to leave his hometown. The man was none other than K Shankar Pillai, the father of political cartooning in India. He founded one of India's most famous satirical magazines 'Shankar's Weekly' and 'Children's Book Trust' and was known for showcasing the works of many cartoonists in his weekly who later became famous for their contributions in the field of political cartooning. He found tremendous potential in this young talent, especially the way he mastered animal drawing at such an early age. The name of this young man was Reboti Bhusan Ghosh.
There were many eminent cartoonists who have contributed to the rich heritage of Bengali cartooning. Reboti Bhusan (1921-2007) was amongst them; undoubtedly the most prolific cartoonist, illustrator and caricaturist Bengal has ever produced.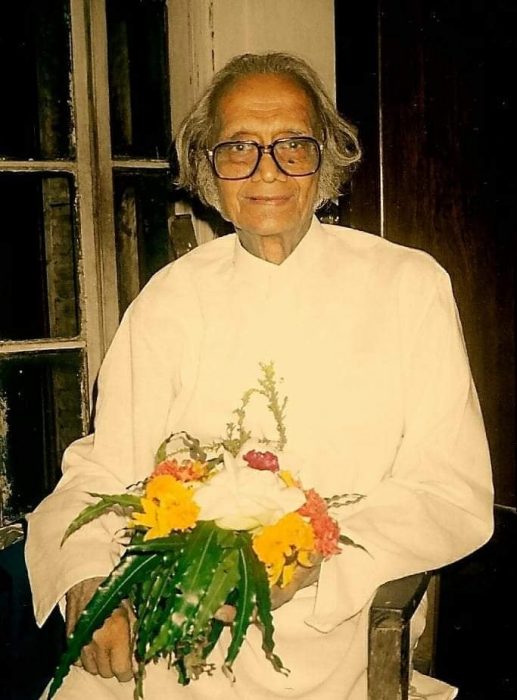 Born in Bally in Howrah district of West Bengal, Reboti Bhusan grew up in his ancestral house near the river Ganges. The ambience was so scenic that it had an ever-lasting impact on him. In fact, Reboti Bhusan learnt his first art lesson from nature. Amused by the local jatra (rural theatres) he started drawing the king and sepoy in vibrant attires, stylized enough to make them look funny.
It was in 1942 when the freedom movement was gaining momentum, young Reboti got an opportunity to meet his inspiration Ababnindranath Tagore. The nephew of Rabindranath was one of the prominent artists and the first major exponent of Swadeshi values in Indian art. Mentored by Ababnindranath, Reboti's brush strokes became more powerful and instinctive.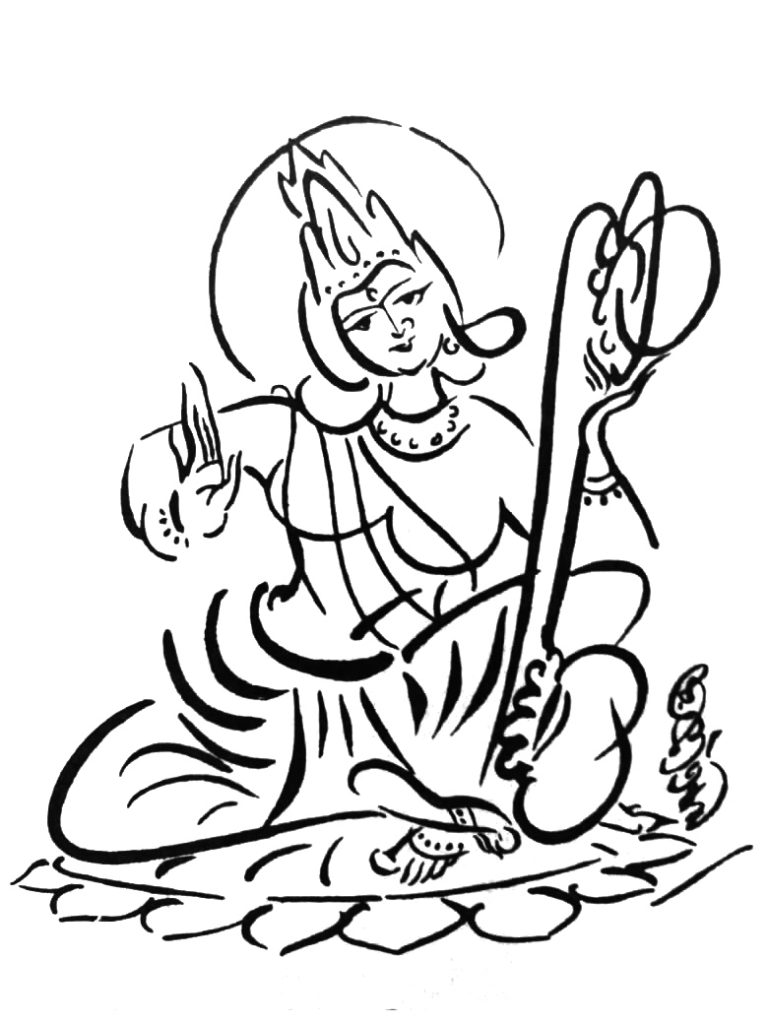 His first political cartoon was published during his college days when he was studying Sanskrit as an undergraduate student at Kolkata's Ripon College. Renowned Bengali litterateur Pramathanath Bishi, who was also a professor in that college incidentally saw his cartoon on the college wall magazine. With his persuasion it was later published in Sachitra Bharat, one of the leading Bengali satire magazines of the time. This paved the path for Reboti's illustrious journey.
After college Reboti joined Burmah-Shell company as a junior clerk and practiced cartooning in his spare time. However, he lost the job and became a full-time freelance cartoonist. His cartoons started appearing in almost all leading dailies and magazines like Anandabazar, Satyajug (Bengali edition of TOI), Yugantar, Sachitra Bharat, Dainik Basumati, Shanibarer Chithi, AchalPatra, Betar Jagat, Ulto Rath and Nabakallol. At the same time, he drew humour illustrations for children's magazines like Sishu Sathi, Sandesh, Suktara and Mouchak. In his column titled 'Vyanga Boithok' in Yugantar daily, Reboti started writing funny rhymes along with his cartoons. It was indeed an inseparable amalgamation and became an instant hit in the reader's circles.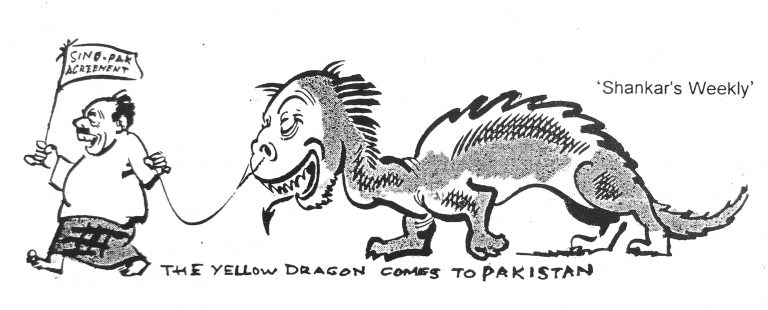 Not just cartooning, Reboti Bhusan also tried his hand at animation. He associated with Mandar Mallick, the founder of the oldest animation studio in Calcutta in the 40s, for an animation 'Akash Pataal'. He also worked on a 20 minutes short 'Queen Anopheles' to spread public awareness against Malaria. But his most significant work was his character illustration and storyboarding for an animation 'Michke Potash' in 1951 produced by New Theatres, featuring an indigenous sly mouse as the protagonist. Unfortunately all of these prints are now lost due to lack of  preservation initiatives.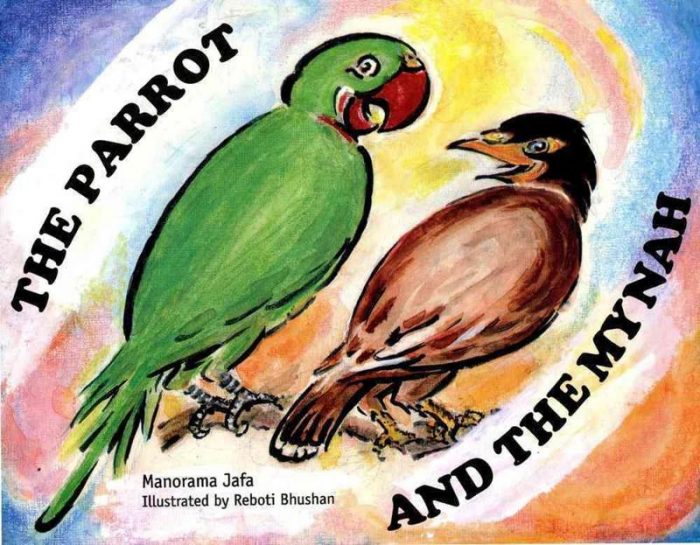 Reboti's mastery in animal illustrations caught the attention of Shankar. He used to send his cartoons to Shankar's Weekly. Animals took centre stage in most of his cartoons. Shankar offered him to join Children's Book Trust, but Reboti was reluctant. Even Khushwant Singh, the noted editor of The Illustrated Weekly of India, encouraged him to accept Shankar's offer. Finally Reboti shifted his base to Delhi and joined CBT as a senior artist and illustrated several children's books: The Clever Calf, The King's Choice, The Fool's Paradise, Monkey and the Wedge and other stories to name a few. He decided to settle in Delhi and spent twenty years there. During this period, he freelanced for National Herald, Hindustan Times, Indian Express, Pioneer, Financial Express, Delhi Statesman, Saptahik Hindustan, Janayug, Dinman etc.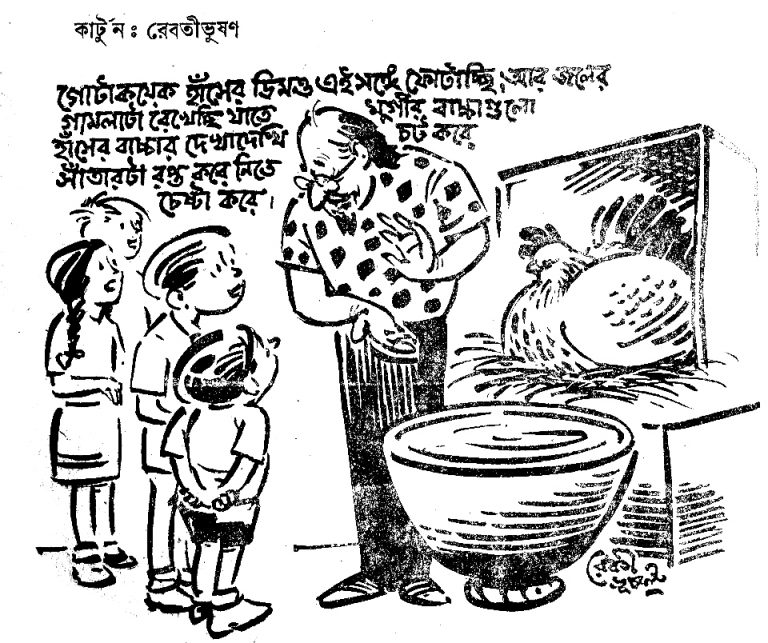 After coming back to Kolkata, Reboti realized that all his connections were lost and he was forgotten. But the humble person that he was, he never bothered much about popularity or fame. Otherwise, he could have gained popularity like other great cartoonists of his generation. During this phase too, he drew many insightful editorial and pocket cartoons for Kolkata's The Statesman and AajKaal. The only solo exhibition of his cartoons was organized at Kolkata's Academy of Fine Arts in the year 1997.
Reboti Bhusan has done caricatures of many celebrated personalities in his life. Even though a self-taught artist, his illustrations reflected his deep understanding of the Indian traditional art form. Reboti spent his last years in his ancestral house, enjoying nature, spending time with the local kids and developing a unique skill to communicate with birds. A nature lover-poet-singer-swimmer, he was endowed with an unmatchable zest for life. Reboti died in 2007 due to heart and other ailments.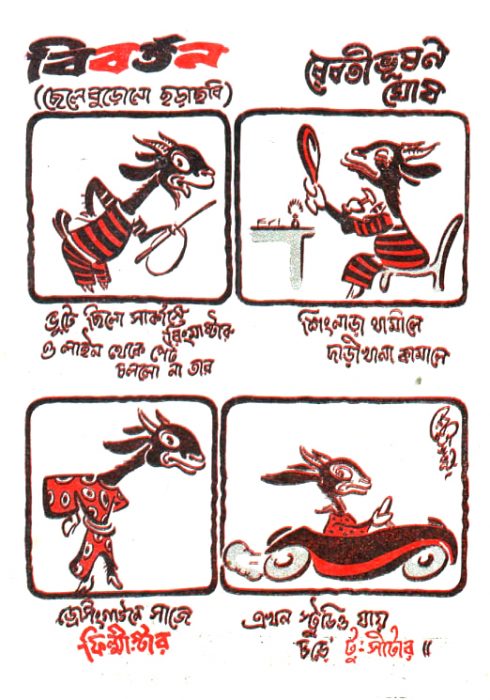 To celebrate Reboti Bhusan's birth centenary this year, Kolkata's Cartoon Dol (A Bengali cartoonists' collective) hosted a tribute program on 5th September, his birthday. Eminent comic illustrator Debasish Deb, cartoon historians Biswadeb Gangopadhyay, Subhrajit Chakraborty and Pradeep Parrack were present and talked about his life and work. A documentary on Reboti Bhusan by Deb was also screened. Cartoon Dol will also be organizing a month-long Cartoon Fair in December, where  they will release commemorative collectibles like calendars, postcards set containing some of his rare cartoons, caricatures and a specially printed stamp from India Post.