Do the younger generation of Bengalis know anything about Kazi Nazrul Islam? One wonders, because his songs are rarely sung in musical programmes on television or even on radio. Why? The cultural impact of Globalisation and the influence of the film industry may have contributed to a decline in his popularity. Tagore songs are still popular because they have acquired political backing in the state for some time now. But Nazrul and his creations are more or less forgotten except when the birth anniversary of Nazrul or his death anniversary arrives. 
Nazrul, the man, his poetry, songs and creations are part of West Bengal's cultural history that has tremendous archival value and invited both academic and historical research. Popularly known as the Rebel Poet of Bengali literature and the "nightingale" of Bengali music, Kazi Nazrul Islam's works reached beyond literature to touch political beliefs and ideologies so powerfully that he became an outstanding intellectual and poet between 1920 and 1942. 
His contribution to liberate modern Bengali poetry from the shackles of Rabindranath Tagore's influence is memorable. How many of us know that Kazi Nazrul Islam ((1899-1976), was much more than a poet, musician and singer? He was a passionate creator of love letters written at different points of time to women he fell in love with. During his tenure as a soldier, he wrote a prose piece called 'Baunduler Atmakahini' (Autobiography of a Vagabond) published in May 1919 and 'Mukti' (Freedom), published in July the same year. He put together his experiences as a soldier in the shape of a novel to be published in 'Moslem Bharat' commencing from April 1920. 
His novel 'Bandhonhara', or 'Unfettered' in the English translation has remained, by and large, unheard of and unsung. Few have ever heard that Nazrul was attached to the 49th Bengal Regiment posted in Karachi between 1917 and 1920. Seven years later, 'Bandhonhara', the first of his three novels was published as a book. It is a beautiful account of his life in the British Indian Army as a Bengali soldier on foreign territory in the midst of a culture totally alien to him and all that he stood for. The novel takes the form of epistles or long letters penned by different characters that narrate stories shedding light on the loves and sadness of their lives. He later created not less than 11 raga compositions of his own and wrote not less than 2680 songs over his creative years.
A few years ago, a programme under the telling title – Onno Nazrul (The Other Nazrul) was organized under the anchorship of ideator Sujoy Prosad Chatterjee in Kolkata. The aim of the programme was to bring to light the creative contributions of Kazi Nazrul Islam as expressed through three letters, one was read in English translation penned by a fictitious Nurul Huda, addressed to Robu, or Robiul, a fellow soldier in the army. Many believe that Nuru was a fictionalized figure Nazrul created that was modelled on himself because his close friends are known to have addressed him as "Nuru." So, said Sujoy, "it is not surprising that elements of the fictional Nuru were transferred to the soldier-poet Nazrul Islam."
The letters define sheer poetry in terms of language, narrative style and content. The other two were love letters written by the poet to two different women he happened to fall in love with at two different phases of his life. One of them was a girl called Nargis. These letters, in Bengali, were read out by the poet's grand-daughter and noted television personality Anindita Kazi. The letters are unpublished.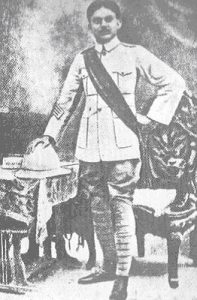 He brought to Bengali music many different styles borrowing from Hindustani Classical to folk music. Nazrul reintroduced the ghazal in Bengali songs and used Arabic and Persian words and imagery significantly. At the same time, he wrote Shyamasangeet, songs devoted to Hindu goddess Kali, which still remain very popular. He also co-directed the 1934 film 'Dhruva', composed music for it and played the character of Narada in it. He composed music for other films such as 'Mukti', 'Vidyapati' and 'Gora' (based on Tagore's novel).
His rebellious writings were vocal against all forms of oppression, bonding, communalism, feudalism and colonialism. This angered the British so much that they not only banned many of his books but also put him behind bars. His contributions lay scattered, torn, lost and unpreserved. It must have been an extremely challenging task to put them back together.
One of the most remarkable additions to West Bengal's cultural and archival cauldron is the recent opening of a beautifully curated and orchestrated digital archive of and on the works of poet-musician-lyricist-actor Kazi Nazrul Islam. The West Bengal Housing Infrastructure Development Corporation Limited established Nazrul Tirtha to provide an institutional set up to promote research and appreciation of life and works of revolutionary poet Kazi Nazrul Islam. The digitalised archive was christened Muhafiz in December 2017.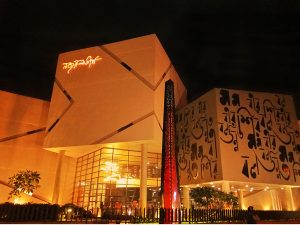 "I was already into field and documentary research on Kazi Nazrul Islam since 2014 because at that time, I was working towards making a documentary on this great poet. The film is on hold for want of funds. I personally visited collectors, family members, friends and Nazrul scholars to collect his music and songs that form the biggest slice of his works. Fortunately, I got hold of the first recorded song penned by Nazrul on 78 r.p.m. record sung by Harendranath Dutta. It was a political satire that went – jaater naamey bojjati shob khelche jua (they are gambling in the name of the nation and committing mischief). That record now is a part of this digital archive," says Arindam Saha Sardar, a noted digital archivist who lives in Uttarpara, a few kilometres away from Kolkata.
Saha Sardar says that during his research, he discovered that there were too many discrepancies and contradictions in the documents and books that carried information on Nazrul. "This led me to a deeper and more extensive search for his original documents such as manuscripts, song books, cinema booklets, and this went on for four years and it remains ongoing to this day. I can never claim that our research is complete" says Saha Sardar. Arindam has a diary consisting of Nazrul's songs written in his own hand that was originally owned by the family of Jagat Ghatak and Nitai Ghatak. Dilip Roy (Junior), now 101, is the only person alive who learnt music directly from Nazrul and was the first publisher of Nazrul's songs in book form. Another person who pitched in to help was Dhiren Das. Sardar also managed to gather the song booklets of three films Nazrul was involved with – Dhruba, Vidyapati and Gora.
As many as 1200 Nazrul song compositions recorded and/composed by Nazrul between 1925 and 1950 have been restored by this young archivist. Included is an interview with Sudhin Das of Bangladesh taken in 2015 who is a music scholar and trainer in the music of Nazrul and Tagore. As many as 500 photographs collected from different sources, around 100 rare books on Nazrul that are now out-of-print, 35 books of notations published from Kolkata but now out-of-print, quite a few songs sung by Nazrul himself have all been restored digitally. "We have digitized a total of 25,000 pages by taking photographs with a high-end still camera and in some cases, we have used scanners. This resulted from visiting libraries, collectors and homes of people associated with Nazrul.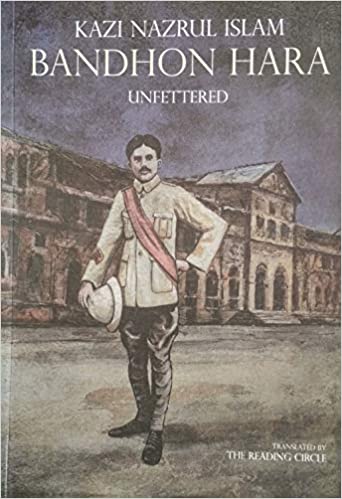 An archive is defined as "a collection of historical documents or records providing information about a place, institution, or group of people." Nazrul Tirtha is a living example of how researchers in music, poetry, lyrics, cinema, songs and drama can sit at home and conduct research from distant places by accessing this digitized treasure on Nazrul and everything he stands for, for all time.
Listening to the songs, one is enthralled by Nazrul's deep devotion to Hindu gods such as Shiva, Krishna, Radha and so on which throws up the idea that his texts might open up a new world of lessons in religious tolerance, secularism, crucial for harmony in a world torn asunder by communal and regional terrorism. Whether it is Syria or Egypt or Ukraine, the world is decimating itself through the reigning emotion called 'hatred.' A rigorous course in Nazrul Geeti, in Bengali or in translation, might perhaps help us open a new window and look outside or wait for that lingering rainbow that might just appear across the horizon, who knows?