I remember I was just into my undergraduate degree course in college when I first heard of Harry Potter. A friend of mine told me that there was this new sensation in bookstores that talked about magic, boarding schools and forbidden adventures. By then, Harry Potter books had been a worldwide sensation for quite a while, though I still had not picked up any since in my experience, bestsellers don't always translate into becoming the best reads! I wondered when was the last time I actually read about a bunch of young adults talk magic? Few Enid Blyton books and maybe some folk tales here and there. That was it! I was immediately drawn to the idea and consequently went on to buy my first set of Harry Potter books.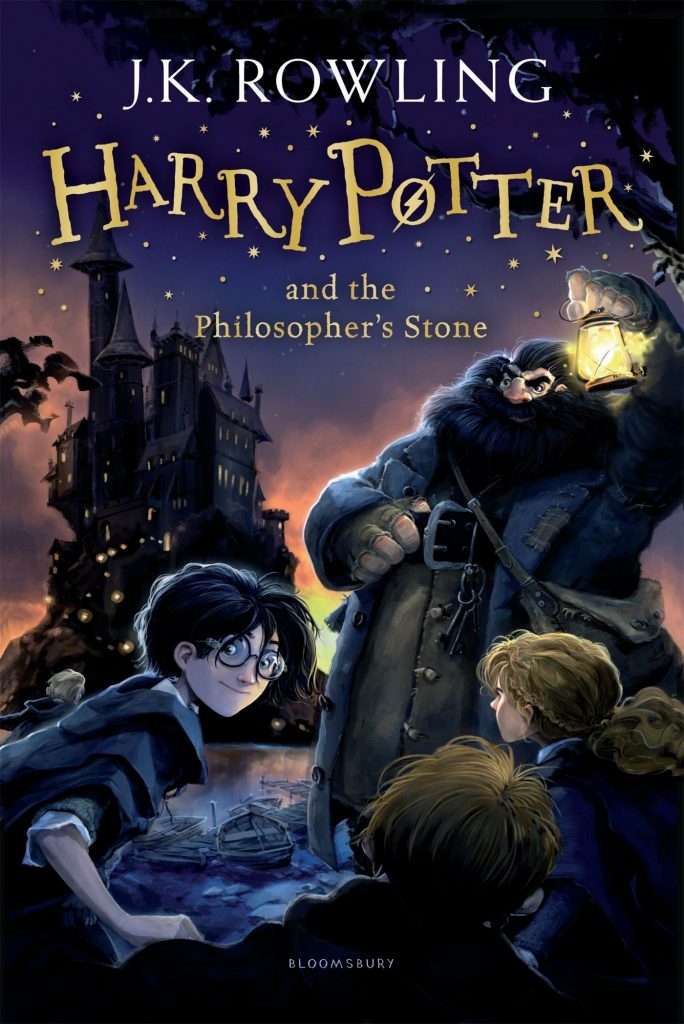 2021 is the year we celebrate 25 years of Harry Potter in India. Most fans will fondly recall how the three principal characters in the book Harry, Ron and Hermione quickly went on to become teen role models for a bunch of young adults adequately inclined, at that time! The trio along with all their trials and tribulations, both at the personal and in the interest of the larger spectrum of humankind, made their way into our hearts in the years that followed. 31st July 2021 also marks the 41st birthday of Harry Potter. 
Swagat Sengupta, CEO Oxford Bookstores said, "Harry Potter And The Philosopher's Stone was released in India on 26th June, 1997. Initially, we noticed that there was a certain craze among the readers for this book and soon it became a huge hit. Within a few months it was trending as a bestseller. In the next couple of years, other books came out such as Chamber of Secrets (1998), Prisoner of Azkaban (1999) & Goblet Of Fire (2000). By then JK Rowling was a big name in the publishing industry considering the huge market response she received. Harry Potter and the Philosopher's Stone, had sold in excess across the world, making it one of the best-selling books of all time."
In the next couple of years, Harry Potter books quickly went on to become one of the biggest sensations as per the history of publishing. "In the next few years, we were ready to experience the phenomenal fandom and love for Harry Potter yet again! We also had pre-booking drives initiated for the book series. There were Harry Potter events and fetes in almost every school. JK Rowling dominated the must-read fantasy fiction category for the next five years. She set the tone with her first novel in the Harry Potter series and also did wonders for the publishing industry with her debut novel," he added.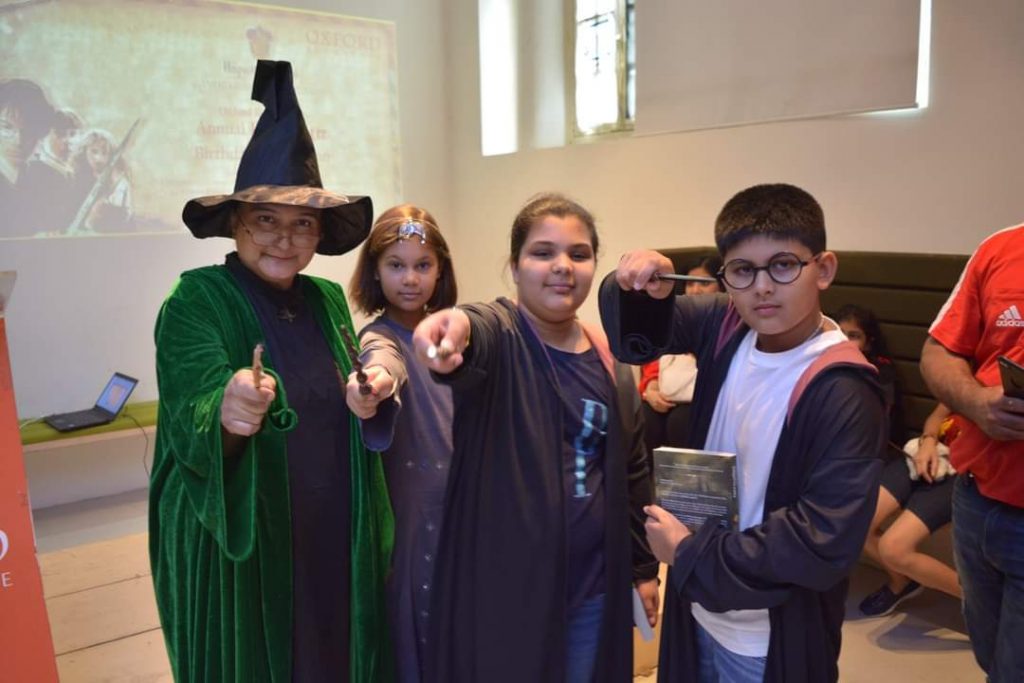 Then, came the Harry Potter films which turned out to be an even greater sensation. For those who were still unaware of the Potter-heads, now walked briskly into the bookstores looking for the series in order to make more sense of several cryptic nuances in the films. This was not an unfamiliar trend, but a curious one. The films had somehow succeeded in directing even more buyers to the bookstores! And no one was complaining! 
Several marketing techniques were developed around this time to garner interest among fans and curiosity among others. However, the one that caught on the most with public imagination is the midnight release of a new book each year. "I remember there used to be long queues outside Oxford Bookstore for Harry Potter books. There were embargoed release dates of the book and we had readers waiting to grab their copies. It was like a competition among readers to get their first copies," Sengupta pointed out. 
After the first few years, adults began to take a liking to Potter as well. There could be several reasons for this. First, the hype could have gotten into their heads which made them tiptoe into neighbourhood children's bookshelves to borrow a copy and later lap it all up in the cosy comforts of their homes. There are some parents who did this out of curiosity about their children's lives. Others just looked at it as an opportunity to keep up with millennial obsessions. Few others also discovered Potter on their own, out of plain readership interests. "Yes, many adults have bought the books as well.
Some may have bought for their kids and some for themselves. Harry Potter readers constitute people of all age groups, not just children. We have had many frenzied fans who would visit the Oxford Bookstore at regular intervals, updating and enquiring on when the new release would hit the shelves" he pointed out! 
Rishita Bhatt, a 43-year-old IT employee said, "My daughter was in love with Harry Potter right from the word go. She wanted everything to have a Potter theme. Right from a Potter-themed birthday party, to dressing up as Potter for her fancy dress competition in school, to buying all kinds of merchandise she did it all. Though the marketing gimmicks did seem a bit over the top, I let her do it. Because in the end it was inculcating the habit of reading books in children. As long as she was reading and wanting to read more, I was quite happy letting her do her own thing."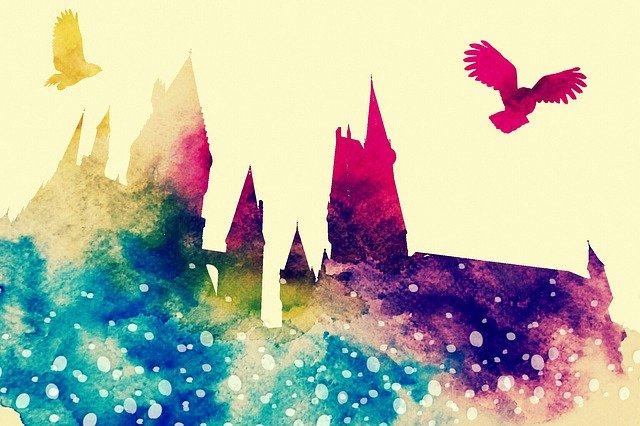 However, The frenzy and fandom associated with the franchise is far from dying down. Potterheads will now be able to listen to their favourite books on Alexa. All they need to say is "Alexa, read Harry Potter Book One." Alexa and Audible have collaborated to make these available to listeners to celebrate the 41st birthday of the boy who lived. The books have been read by Stephen Fry. 
As a Potter-head myself, I have always thought the books were quite similar to Jonathan Swift's Gulliver's Travels in pattern and treatment. Politically, Swift was one of those people who are driven into a sort of perverse Toryism by the follies of the progressive party of the moment. Gulliver's Travels, an ostensibly a satire on human greatness, can be seen, if one looks a little deeper, to be an attack on England. An attack on the dominant Whig Party, and the war with France. Just as Gulliver's Travels if read at various stages of growing up can have different kinds of impact on teenagers and young adults, Harry Potter too can be very revealing as a political satire, if read between the lines! 
One will notice that Rowling wanted her characters to grow up at the same pace as her readers. Each book is set in one school year, paving the way for onward looking maturity and inquisitiveness among her readers. Things like ministers being unabashedly stupid when judged on their ear for ground zero reports, an entire ministry's hushing up of any incident that might not speak well of those in management are very similar to what we see happening around us today.
Also, Hermione's propaganda to put an end to the bond slavery of elves will remind you of 'Black Lives Matter' and similar protests across the globe. Through her portrayal of journalist Rita Skeeter, Rowling is openly criticising yellow journalism and the tabloid press. Also, the tussle between pure-bloods and mud-bloods is the closest one could get teenagers thinking about the native-foreigner or outsider-insider debate in any polity across the world. So yes, if adults are reading Harry Potter there is enough reason to keep them glued as well. 
But Rowling and her publishers have faced harsh criticism as well. While the clergy in some countries have accused her of promoting black magic through mainstream publications, some others have even gone further to burn her books in public. Academicians have criticised her writing to be as far removed from anything cerebral as chalk is from cheese. Her plots and motifs are said to have been borrowed from all kinds of children's literature across the world. Critics have also tried to pull her down for neglecting parenting issues while setting up a daily-soap variety of book readership, with shadow lines of getting rid of one popular character after another with each succeeding narrative.  
Yet, JK Rowling and Harry Potter have had a towering presence over it all. No amount of literary bullying or social media trolls have had any kind of impact on the writer's legacy. Simply because, this is a tale of hope. The kind that will always let you believe that no matter what happens around us, no matter how bad things get or what worse circumstances we live in, the good will prevail over evil. And in the muggle world like ours, hope is the only magic that can keep us alive and kicking!