Let us start with some vignettes from the past. When Ritwik Ghatak's 'Ajantrik' hit movie theatres in May, 1958, the director asked his producer Pramod Lahiri to display the Chevrolet used in the film at the balcony of Basusree Cinema in south Kolkata. Recalls Parimal Roy, noted collector of film memorabilia, "Ghatak's son Ritaban once told me, when somebody asked the director on how the film was faring at the box office, he pointed at the car and said, 'Look, even this car has become a living symbol.' Actually, a sparrow had built a nest there and was frequently checking in and out."
Fast forward to 1976. Prachi Cinema in central Kolkata was screening the 1950s classic 'Vidyasagar' with Pahari Sanyal in the title role, just for a week. A school-going brother-sister duo was very keen on watching it. Hoping to beat the matinee-evening rush, they arrived with their uncle at the hall for the night show. However, much to their disappointment, there was only one ticket to spare. Seeing the state of affairs, the usher and the manager arranged two cane chairs and allowed the duo to watch the film for free. Seated next to them was their uncle, the last bona fide ticket-holder of the show.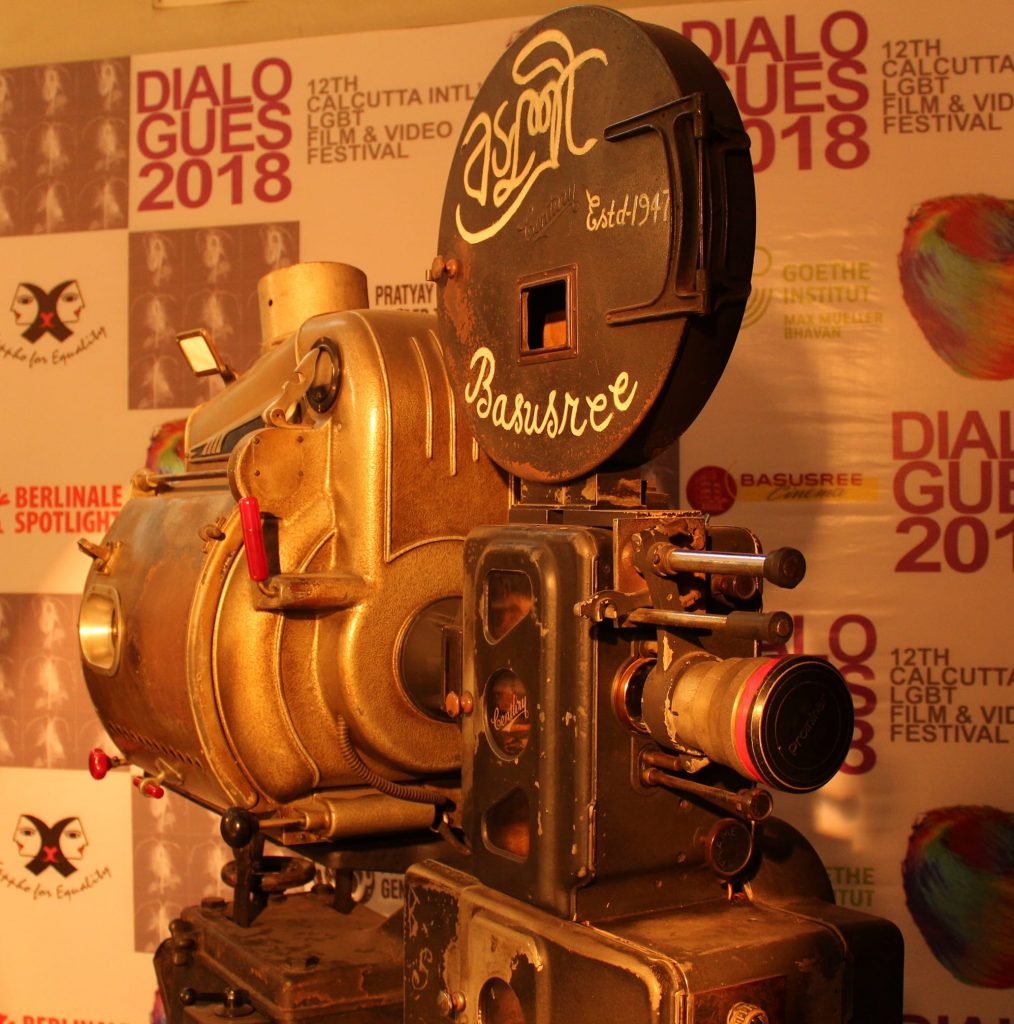 When the incident was narrated to Vidisha Basu, proprietor, Prachi Cinema, she said: "Commercial aspect is not everything. Emotion, tradition also have to be kept alive. The onus is on us to maintain this legacy. Even today, Team Prachi is one big family."
Incidentally, both Basusree and Prachi are nearing their platinum anniversaries.  
Market research executive Abhisek Basu recalls a similar experience. "I was a diehard Bachchan fan and always went for first day-first shows. But once, I went with friends to Bina near College Street, to watch Dev Anand's Lootmaar (1980). Just before the matinee show, it started raining heavily. By the time the film credits started rolling, water in the hall was knee-deep. The authorities stopped the show and asked us to keep the tickets and return to the hall within the next three days."  
Cut to 2021. These days there is a brouhaha over OTT (over-the-top) platforms being the way forward. Many have, in fact, signed the death warrant for single-screen theatres and big-screen movie experience. But the stark reality is while the producers of 'Gulabo Sitabo', 'Shakuntala Devi' and 'Dil Bechara' jumped on the OTT bandwagon quite early, the producers of 'Sooryavanshi', '83' and 'Lal Singh Chadha' have been waiting endlessly for the halls to reopen. Besides, the box-office collections of OTT films have been uneven.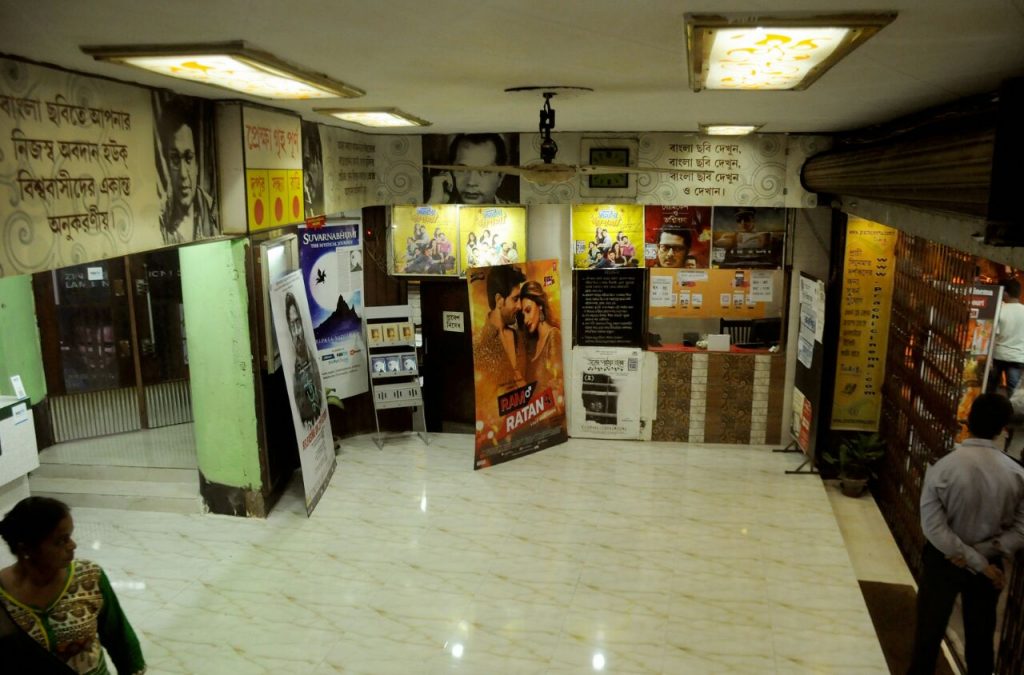 What is the scenario in West Bengal, where the government has recently allowed movie halls to operate at 50% occupancy? 
Says Piya Sengupta, president, Eastern India Motion Pictures Association, "Movie halls have started opening in the districts. The ones in the city will also follow suit. But I firmly believe you cannot write off single-screen halls. They will definitely exist, maybe in a different avatar." 
Sengupta, however, agrees that the days of 1000-seat halls may be over. But 200-300 seaters do have a future. She feels, along with good content and state-of-the-art technology, today's movie-goer wants AC-comfort and pushback seats. She is hopeful that once Covid-19 subsides, people will surely return to the theatres.
Anjan Bose, industry veteran and MD, Aurora Film Corporation, is more forthright. He says, "OTTs have capitalised on the pandemic backlash. But I give them a maximum of three years for their golden run. Do they have the top quality content that can sustain them in the long run? They will run out of funds soon. It's the popcorn-munching multiplex crowd that has hopped on to that platform. Everyone can't afford to pay for OTT subscriptions. I have always maintained that multiplex rates are beyond the common man's reach."
Bose feels the need of the hour is a new distribution model. If it has to be successful, the content must be really good. He says, "We have to reach out to the audience. They will not come to us. How can we forget that one of the pioneers of Indian films, the Madans, started with tent cinema?" 
Noted film, TV and stage actor Arindam Ganguly was thrilled when the management of a private movie channel called him to say that his 45-year-old film 'Hansaraj' drew a mind boggling response during its recent world TV premiere on that channel. A clear case of content ruling the airwaves! Ganguly fondly recalls, "Hansaraj scored a silver jubilee at the main movie chain Uttara-Purabi-Ujjala. In some of the mofussil halls, it ran for even 10 weeks at a stretch."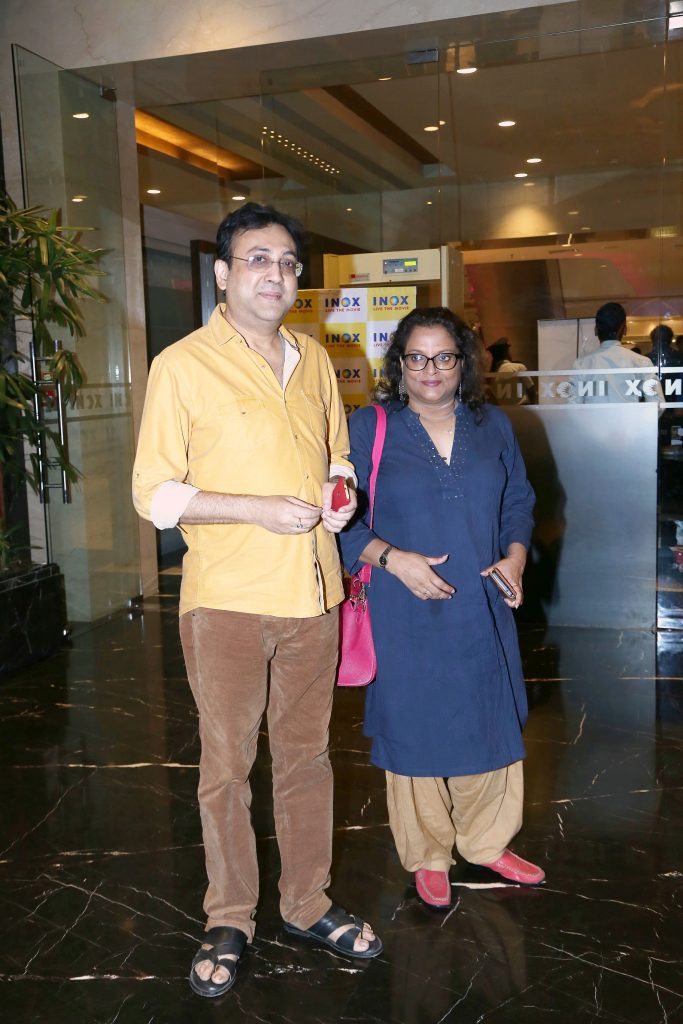 Coming back to brass tacks, it is often said by the time Covid19 leaves, some more single-screen halls would shut down. It is heartening to see that all-out efforts are on to pre-empt such a possibility. Sourav Bose and Vidisha Basu, scions of families who run two iconic halls in Kolkata, Basusree and Prachi, respectively, are two such shining examples.  
Sourav Bose, one of the six owners of Basusree, feels single-screens and OTTs can co-exist. He says, "With the number of halls diminishing, many films had to rely on distributors and wait for a proper release. OTTs, to some extent, have reduced this dependence. On the other hand, the big screen experience remains unmatchable."
With most of the legacy halls having a seating capacity of 1000 or more, filling them up for every show was a pain. From one single film for three to four shows to a separate film for each show, all formulae had been tried and tested. Besides, hiking ticket prices to match multiplex rates, was also a strict no-no. In such a backdrop, Sourav came up with some unique moves. Following in the footsteps of his uncle Montu Bose, who made Basusree famous for its Poila Baisakh jalsa and classical music concerts, Sourav teamed up with French and German consulates to organise French film shows, concerts and German festivals. Once, he even brought in noted journalist and popular public speaker Ravish Kumar for an event.
Sourav puts all this mildly. "Surviving is difficult. That is why we are open to joint ventures too. Yet we do this out of passion."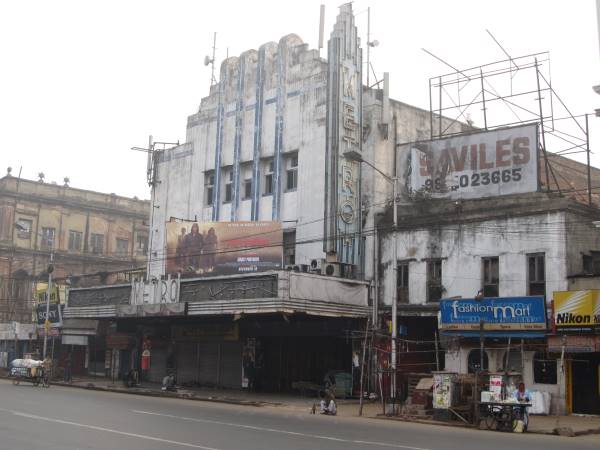 Vidisha Basu, proprietor, Prachi Cinema, hit the headlines recently, when she took the franchise of a popular apparel chain and parked it on the ground floor of the hall. She says, "Though I am aware of my legacy, one has to keep pace with the times. That is why the hall's seating capacity has been cut from nearly 1000 to 200-odd. I strongly feel, in order to survive, single screens have to upgrade themselves.Well before the lockdown, Prachi had an AC hall, 3D screen and Dolby sound."
Vidisha takes pride in the fact that Prachi is the only hall to print computerised tickets in Bengali. Besides, its stalls, balcony and dress circle had Bangla names. Brimming with confidence, she says, "To me, Prachi is an emotion. Our industry needs only a little care and nurturing from the government and film-goers."
On Vidisha's wishlist is a cut in monthly power tariff, which, irrespective of footfall, works out to Rs 3 lakh. She says, "If cinema hall owners are transferred from 'commercial' to 'industrial' category, it would be a huge relief. Then the odd movie goer will not crib about non-functional ACs during showtime."
In the meantime multiplex chains have also reopened their properties. INOX is screening up to four shows a day and hopes Bollywood big-ticket releases scheduled for the latter half of August will draw a decent crowd.