There are a handful of illustrious men of Bengal, our homeland, about whom we are fervently mad. Their fame and artistic or creative merit, have so far outlived their mortal journeys on earth. The acclaim is not restricted to litterateurs alone, since we are all well aware that literature ('lit'-'tera'-'rue', if we break up the word , means ' enlightened earthly road') surpasses time. There have been personages who have successfully amalgamated various genres, into a unified whole in their lifespan. Satyajit Ray, who was born on 2nd May 1921 is one of them.
My first encounter with Satyajit Ray happened through Sandesh, a children's magazine, which was first published by his grandfather Upendra Kishore Roychowdhury, only to be later revived by Ray, with help from poets like Subhash Mukhopadhay and others. My father, when I was still in school, had subscribed to the magazine, upon the insistence of Sisir Mazumdar, who was our neighbour and a regular writer in the magazine. He also helped in its production processes. Sisir 'jethu' had been a writer of children's fiction as well. Ray did illustrations, wrote stories as well as published first drafts of his screenplays for Sandesh. What I used to enjoy most were of course, his stories and his Mullah Nasiruddin jokes. This legendary Afghan character is known all over for his witty and insightful asides.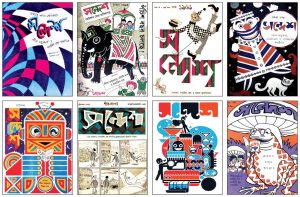 Goopy Gype Bagha Byne was my first Ray film, a film which I still enjoy watching after so many years of its making. Satyajit Ray's Charulata, considered to be his masterpiece, came into my life much later. From that film onwards, I became a die-hard fan of Soumitra Chatterjee, who had begun his career in cinema with Ray's Apur Sansar. As with many of my generation, we were not allowed to watch too many films, which were the prerogative of the grown-ups. I am talking about the latter half of the past century. Those were years of social and economic turbulences. I also had come across Ray through the books, which were handed over by my parents on various occasions. Ray had been working in Signet Press for quite some time and it was through that publishing house that I came across illustrations for Bibhutibhusan Bandopadhay's Chander Pahar and Aam Antir Bhepu, done by none other than Satyajit Ray. The latter was a children's book, based on the first half of Pather Panchali, by the same author. I was greatly peeved when at last year's Kolkata International Book Fair. Chander Pahar had the current matinee idol who had starred in a film adaptation of the book, on its cover. I had consoled myself with the inevitability of fate, since the success of the film had this 'king of million hearts' as its central protagonist. 
It is believed that the neo-realist film Bicycle Thieves made by Vittorio De Sica, had influenced Ray so profoundly that he came out of the theatre hall, determined to be a film director in his life. Ray had also, later onwards, acknowledged his debts to Jean – Luc Godard and François Truffaut of the French nouvelle vague (or The New Wave) for introducing new technical and cinematic skills. To state that I am a film aficionado, would be an untruth. But I have been a great admirer of Satyajit Ray's craft as a filmmaker for many years. When I was in high school, I had bought his book "Our Films, Their Films" by dint of my own treasured pocket money. In the book, Ray had written some delightful essays, and had brought to focus the differences between Indian films and those made in Hollywood and Europe. It was of public knowledge that Ray had been a life-long follower of European and Hollywood movies. Ray's films, almost all of them being made in stark chiaroscuro, are human documents which tell the tale of the human spirit and its Phoenix-like ability to rise above suffering almost. 
I can vividly recollect the day Ray had passed away. His body was laid on the premises of Nandan, the film complex which was so dear to his heart and which he himself had inaugurated. I had gone there to pay my last respects and had cried copiously.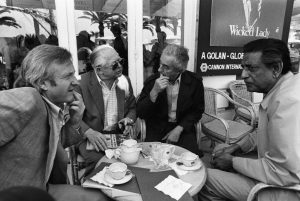 That the Academy decided to bestow a Lifetime Achievement Oscar to Ray, which he had received in his hospital bed and it being the last honour conferred on him, was not a surprise. Hollywood had forever been close to Ray's heart. He had made the script for Alien, which would have had an international star cast. When Steven Spielberg released his film E.T (The Extra Terrestrial), there had been a furore in the media. Spielberg had confessed later that he was still in school, when Ray's script was doing rounds in Hollywood. I'd better not dwell on the contribution of Satyajit Ray to world cinema, since he has been acknowledged as one of its (world cinema's) auteurs. His contribution to Indian calligraphy had also been large. Ray had designed as many as four typefaces for the Roman script. These were later known as Ray Roman, Ray Bizarre, Daphnis and Holiday Script. His eminence as a graphic designer had been well established when he was into his film-making career.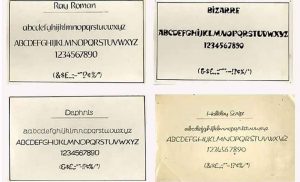 On 2ND May, the world celebrated Ray's 100th birth anniversary. (He was born on 2nd May, 1921). The fact that we are indebted to Ray in our thought, execution and technical skill, is quite evident by the way sequels and remakes are being produced in the Bengali film industry. I considered this to be a place and an occasion to pay my respects to a person whose rich baritone on the television (Doordarshan , during that time ) could pull me , from wherever I happened to be. I still feel that there could possibly be no Ray before or after, a multi-faceted genius who had redefined Bengali psyche and intellect and had positioned Bengal firmly in the map of world cinema. In conclusion, I would like to quote from Lord Alfred Tennyson's In Memoriam, : " Upon the last and sharpest height,/ Before the spirits fade away,/ Some landing place , to clasp and say,/ Farewell! We lose ourselves in light." 
Images: Satyajitray.org, Pinterest