When I first performed "Mrinal's Letter," (an English adaptation of Rabindranath Tagore's Streer Patra) in 2010, one of my friends from college commented, it was quite "Passé!" While I did get into a heated discussion with him vociferously defending Tagore and the theme of Mrinal's Letter, I also had to pause and ponder as to whether there was any basis to what he was saying. Mrinal's Letter is about a much-disrespected wife from 1914's Kolkata who writes a farewell letter to her husband revolting against the patriarchy and inhumanity meted out to the women of the family.
The social media battle ended soon but I started spending sleepless nights thinking if what I was presenting had any relevance in our times. After all, I'll be doing these shows in New York City, at the very heart of the first-world city life. Why would someone in New York be interested in the tale of a suburban woman from Bengal in and around 1914? First of all, I was going to enact a story from 100 years ago. Secondly, it would be a tale from across cultural and geographical boundaries. This would not be a good idea at all, I convinced myself.
But it was too late to back out. I could not let down Chhandayan and its President, Samir Chatterjee who had commissioned the project. It was a point of no return. The show had to be performed. And the show WAS performed. And since then, many shows of Mrinal's Letter have been performed. The play was received in an overwhelmingly positive manner and it resonated deeply with the audiences. It rendered in heartbreaking detail the pathological patriarchy that pervaded the culture of its day. And consequently reminded our audiences of the misogyny prevalent in contemporary US culture.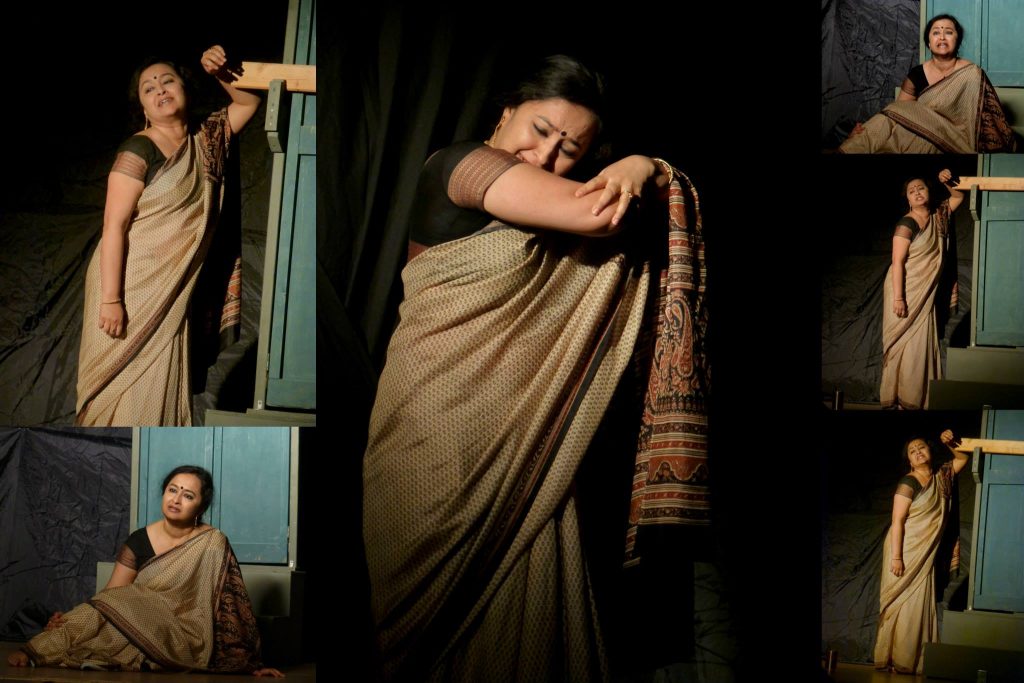 For this I take no credit. The power of the story is such that although translated and adapted to the form of a play, it did not fail to communicate the essence of humanity the story espoused. I've seen members of the audience cry for the little girl Bindu's horrific plight. Some were angry about the torture she received at her in laws. It seemed to me that perhaps a couple of them would rise up in arms right then and there in order to bring justice for Bindu when I narrated these lines, …
"The whole world rose up in arms, "It has become a fashion for women to commit suicide by setting themselves on fire. This is all for dramatic effect." Maybe. But why is it that such that this dramatic effect is only achieved through the burning of women's saris. And one needs to reflect on why such effect is not achieved through the burning of men's dhotis. Poor Bindi's misfortune. So long as she lived, she didn't get any recognition for her looks or for her qualities. At least when she died, she should have thought of some ingenious way of committing suicide that the men of our society would applaud and say, "Bravo." She infuriated them even when she died."
And then some among the audience empathized with Mrinal and found justification for her leaving her husband. While performing the play, the part that made me feel empowered as a woman was when I spoke the lines below…I could comprehend the nuance of Mrinal's struggle. It was not one of basic survival. It was a clash of core values, principles, and finally a fight to uphold humanity.
"What many perceive as pain or misfortune, I did not encounter in your family. In your household, there is no dearth of food and clothing. Your brother's character is questionable, but I cannot pinpoint any particular flaw of yours and blame the Almighty. If your personality was like your brother's, then my life would have continued this way and I like our eldest daughter-in-law would have blamed the Lord of the universe rather than my Lord husband. So I actually have no grievances against you nor is my letter a reflection of that.
But I am not returning to your house number 27 Makhon Boral Lane. I have seen Bindu. In this society I have learned about the true role of women. I don't need to return any more."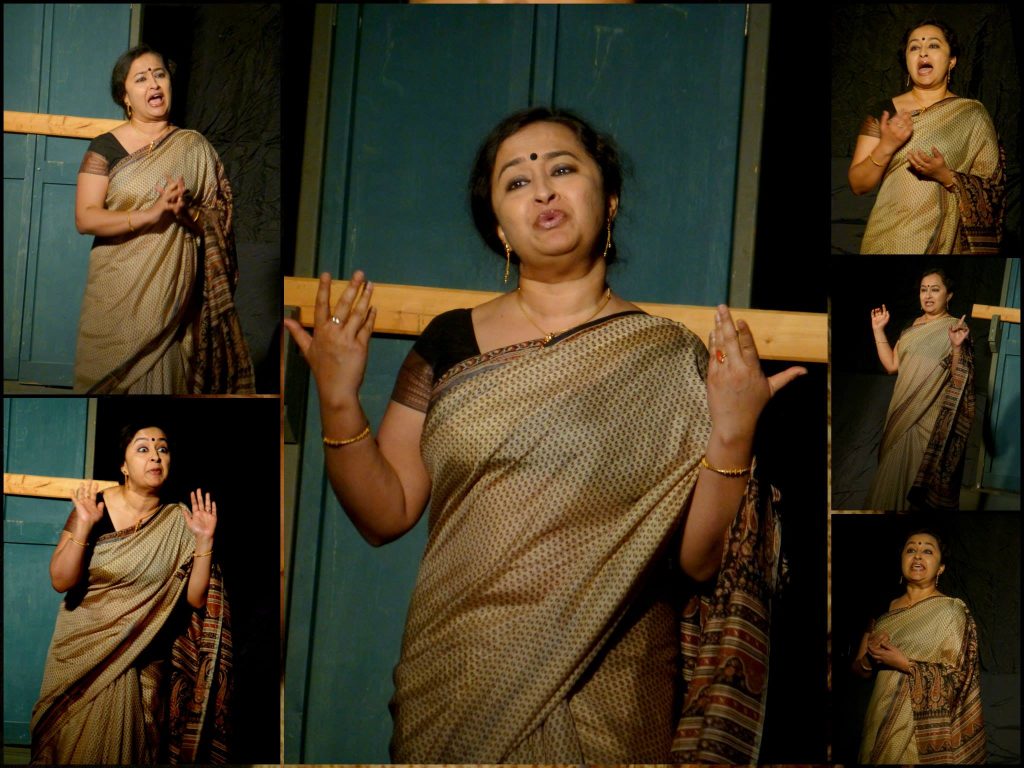 To come back to where we started, are Tagore's works, his literary style passé? to me, he has never been more relevant. The philosophies that emanate through his songs, poetry, short stories, plays, essays, and novels seem to resonate now more than ever. He has talked about a society free from the perils of religious divisiveness. He encouraged the advancement of science, propagated a culture of tolerance, acceptance, humility and higher learning. He believed in respecting mother Earth, preserving its beauty and bounty. In bowing down to the power of nature, and promoted an egalitarian social structure. I feel his works should be read widely and adapted to different media. Because what he expressed through his work will find new meaning, new relevance and importance in our lives with every passing day.