If the pandemic hadn't changed our lives the way it has, February would have been one of the most hectic months on the calendar for many a family with students preparing to take their boards. Days and nights would merge into a seamless exhausting maze and so would the subject matter in the harried students heads as if turning their brains to mush. It still has been an anxious month with some school reopening and students trying to make sense of the new and mandatory Covid-19 protocol they must adhere to as they make their way back to classrooms after almost a year. The effect of pandemic on students' lives has been harrowing. This enforced break in their study schedule hasn't been easy on them, and given the unprecedented situation and the uncertainties pertaining to the board exams with some major exam dates yet to be announced – life has shown us that no matter how prepared we think we are, it can surprise us with situations no amount of preparedness can prove adequate.
Last year we experienced one of the most unstructured phases of our lifetime. It was a time to adapt and improvise and delve deep into our mental reserves and strengths to deal with the novel challenges. Even grownups with years of experience found themselves clueless, let aside young students. Which makes one think that F like this one the pandemic has thrown us into.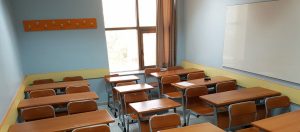 None had control over the crisis that had brought the world to its knees. The most developed countries with the best infrastructure have been as vulnerable and befuddled as the lesser ones. Similarly, there will be times when children might not have the answers to problems they face. There will be moments of self-doubt and frustration. But instead of thrashing about, anxious, helpless and feeling incompetent, accepting that the situation is beyond their control, can be the smart way ahead and less overwhelming approach to deal with life's challenges. While it's good to have plans in place, it's even better to have backup options too just in case the plans go awry. And more importantly, flexibility.
'Man proposes, God disposes,' is an old adage that has proved true many times. Here it was the virus that upset every conceivable plan humans had etched out for their future. Especially students who are always expected to plan their lives far in advance, keeping with their goals and a definite road map to achieve them, bore the brunt. The situation resulted in many students' dreams being dashed. The effect of pandemic on students' lives has been such that some had to give up on their lifelong aspiration to study abroad. Others had to take up part-time jobs and shoulder family responsibilities to support their loved ones faced with loss of livelihoods or lives during the pandemic.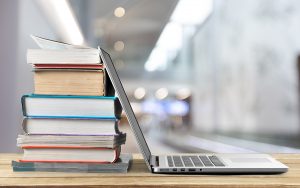 Acceptance shouldn't be confused with weakness nor should giving up be undermined as failure. Sometimes it's the smarter option, and the only one. It's a strength and a positive way to embrace life in reality, one that cannot be changed be it a life crisis or a situation beyond one's control. Accepting the terms of life can mean the end to a futile struggle of swimming against the tide and lots of wasted emotions and energies that can be channelized towards a fruitful purpose. When children learn to accept, they cope better with lows because then they know where the problem lies and where the focus must be turned. It gives them a chance to reassess their life and set new goals to move ahead.
Students are used to a life of routine and have been brought up on habits and time management skills. Their day is pre-planned with a study schedule from the moment they wake up in the morning, this helps them feel in control of their lives. So when up front with this new situation when every normal routine was broken, every habit they knew was displaced, and time, well that came to a standstill and the simple act of everyday living turned monotonous, it demanded life skills to cope and overcome the unbidden situation.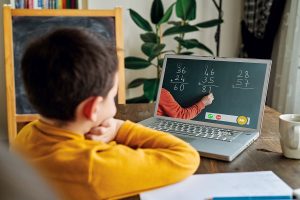 One of them being resilience. It hasn't been easy, but imperative for them to remain focused and positive through this situation that for many still continues and is proving to be a particularly long and dark phase. The effect of pandemic on students' lives has been especially bleak for students who are still caught up with uncertainties.
Last year was similar to a practical class in life skills and character building activity when many students had an opportunity to test theirs. However, the effect of pandemic on students' lives has not been entirely negative. It turned out to be a much needed crash course in personal growth and all-round development as well without which no student can expect to succeed in life, despite academic excellence. During the lockdown some important survival skills that had not yet been considered necessary, came to the fore and needed to be in place to make it through life.
In the absence of house help invaluable lessons in executing household duties lead to newfound respect and appreciation for those who perform them. And most of all as students heading to be part of a new world, virtues like kindness, compassion and empathy towards one another is the most valuable asset one can possess when a crisis the magnitude of this pandemic strikes humanity. For then regardless of social standing and national boundaries, it will take every ounce of human character to beat it.