---
We lost three veteran actors during the last four months. Soumitra Chatterjee, an icon of the Bengali cinema, Sean Connery, the first James Bond and a perfect definition of "Tall Dark Handsome", and Christopher Plummer, the evergreen Captain Von Trapp. Of the three, two have been my childhood icons. I saw Sean Connery for the first time as Henry Jones Sr in the movie 'Indiana Jones and the Last Crusade', and he was simply mesmerizing. Years later, when I saw Harrison Ford in the same role as Henry Jones Sr, I wondered who did a better job, Connery or Harrison Ford.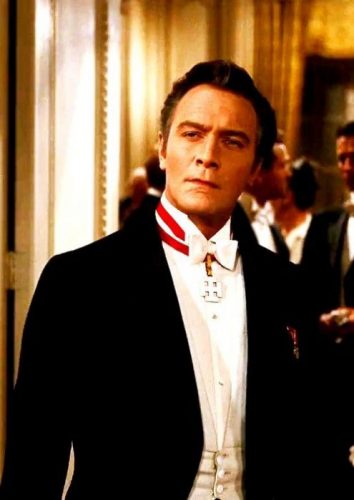 The demise of veteran actor, Christopher Plummer, took me back many years when I was a little girl growing up in the hill station of Darjeeling. There were just two movie theaters– Capitol and Rink, owned by the Averies. They ensured the denizens of this quiet town were not deprived of their regular doses of Hollywood classics. The evening shows were invariably reserved for English movies and the matinee shows screened popular Hindi ones. A weekend, every month, was reserved for Bangla movies for the entertainment of a handful Bengali families living there. I saw my first "Feluda " movie in Capitol. Life was simple and smooth, with nothing to complain about.
I saw 'The Sound of Music' in the Capitol cinema hall when I was just six. This was most probably  my first movie as would have been for a majority of my classmates. The cinema hall looked more like our extended classroom and it was fun discovering friends in a completely different environment. The best part of the movie were its songs. We knew most of the songs by heart, having been taught mandatorily in the music classes by veiled Irish Nuns, who could sing, yoddle, dance and play the piano, simultaneously. Some of the song situations remained etched in my memory for a very long time and when I revisited the movie as an adult, I could recall the scenes quite vividly.
The Sound of Music was immensely popular and virtually all families who possessed a gramophone player had a Long Playing (LP) record of the movie. We did not own one, but our landlady did. I urged her to play the record every time I visited their place, never growing tired of listening to the same songs repeatedly. And with each song, I would visualize the scene in the movie. Christopher Plummer, for me, at that tender age, was the stern yet elegant and aristocratic Captain Von Trapp who sang "Edelweiss". It was a huge disappointment when I learnt much later that the song was actually dubbed by playback singer Bill Lee.
---
The actor was the epitome of a romantic hero whom scores of school girls idolized. Straight out of a Mills and Boon book, it was difficult not to be infatuated with his screen presence. Yet, many conservatives thought it not-so-proper for a father of seven to fall in love with the Governess of his children almost his daughter's age. An elderly Bengali lady, not really keen on watching the movie was eventually cajoled by her sister to see it. After returning home she was asked whether she still had reservations about the movie. She replied, "The movie was good but could have been better had he not married her!!!"
But there would be no Sound of Music sans the romance between the Captain and Maria…