Inception
In 1921 Leonard K Elmhirst had just graduated from the Cornel University. The young British man, was ruminating over his future course when he met the oriental poet Rabindranath Tagore in New York. This meeting changed his life. He joined Tagore in Santiniketan as secretary, to help the poet materialize his vision of Rural Reconstruction.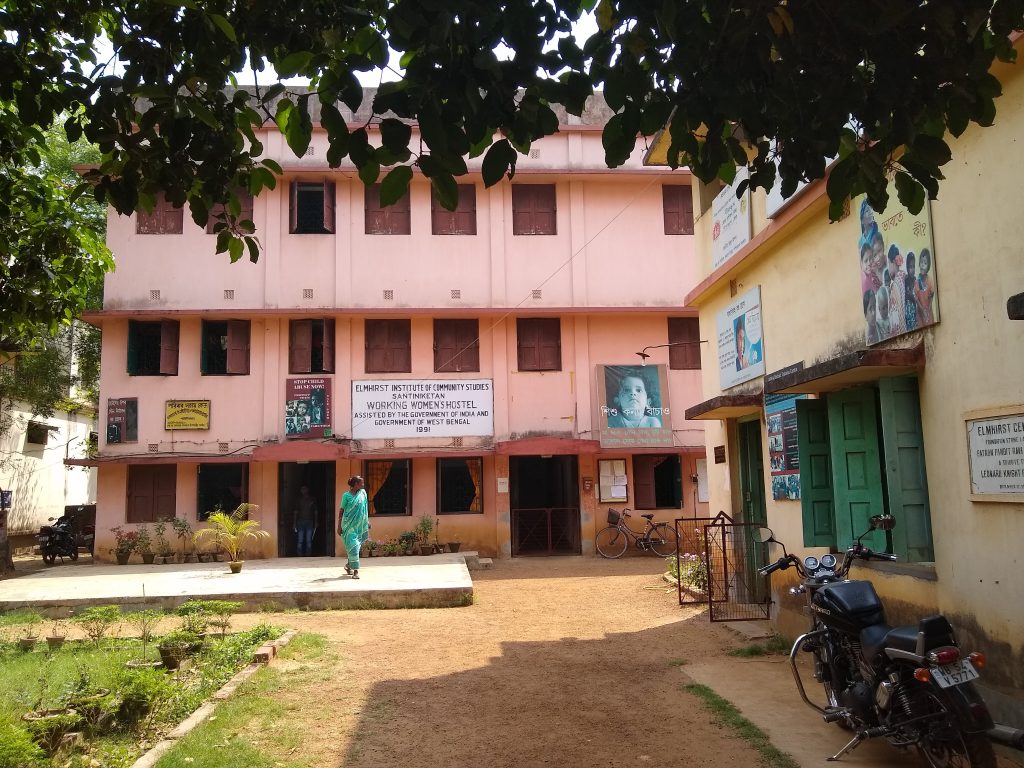 This east meets west endeavour, took shape much later in 1983, as the Elmhirst Institute of Community Studies when Prof Nabakumar Mukherjee a senior faculty of Agriculture College, Visva Bharati University took an initiative to create a community centre for the village folk in the simplest way possible– the path charted by Tagore and Elmhirst.
What EICS set out to achieve
The objective of EICS was to engage in social welfare and developmental work through various projects with special emphasis on the problems of women and children in rural areas and also, to address the problems of under-privileged groups of community. In 2020, EICS has stepped in its thirty-eighth year.
In the last four decades the organization has become a household name in the villages of the Bhirbhum district of West Bengal. EICS renders services in the areas of health intervention and advocacy, social welfare, training and education, and cultural promotion with emphasis on development of women and children, utilizing funds both from central and state governments, and foreign funding agencies.
Approach to Development Work
The organization believes, villages are self-sufficient and sustainable in terms of resource, skillset and infrastructure. The only intervention they need from the external world is to make them aware of their worth and potential. EICS brings the villagers together to use their physical, social, economic, cultural and intellectual potential and abilities to utilize the available resources towards fulfilling their own needs. The organization designs development work in a way where villagers could put their local and traditional knowledge to use and achieve sustainability.
Women, Children and Family
A family counselling centre, homes for women and girls and healthcare for children are of primary importance for the EICS. The Family Counselling Centre started in 1986 with financial support of Central Social Welfare Board, Govt. of India. Its task is to resolve family issues through counselling. They make the victims of the domestic violence aware of the available legal aids. Till date, 2480 cases have been registered with the centre.
EICS manages two Rehabilitation centres — one for women and the other for girls. These provide shelters to survivors of physical abuse, rape, torture and sexual abuse, desertion, economic exploitation. Extreme poverty and no means of subsistence sometimes make it very difficult for women and girls to stay at home or find a safe refuge.
In recognition of such unfortunate but not uncommon social maladies, the Central Government, on the recommendation of the Government of West Bengal entrusted the EICS in 1991 with the management of a Short Stay Home for Women who are in distress and need for shelter. Short Stay Home was upgraded into Swadhar Greh (for women aged 18-55 years) in 2016. All the distressed women are provided with temporary shelter and essential services such as, medical care, counseling for psychological & social rehabilitation and vocational training for their economic rehabilitation. So far, 596 women and girls have taken shelter here.
The rehabilitation centre for girls provides shelter, care and protection to the girls between age group 6-18 years against any perceived or real danger like child abuse, trafficking, sexual abuse, child marriage etc. The girls in distress are restored in this Home as per order of the Child Welfare Committee of Birbhum district or by order of the Court, and are provided with safe shelter, care and protection, day to day necessary facilities including nutritious food, formal and informal education and other necessary services for their rehabilitation (psychological, social, economic) and social reintegration. Until now, 148 girls in need have been restored in this Home.
'Uttaran' a new supporting project is attached with these two Homes for improved support to the residents through providing additional nutrition, health care facility, overall grooming etc. The supportive project for two Homes started in December 2019 with the financial support from the Dorothy Whitney Elmhirst Trust, UK and the Dartington Solar Quest, USA. The goal of the proposed project is to bring distressed girls and women into the mainstream of the society.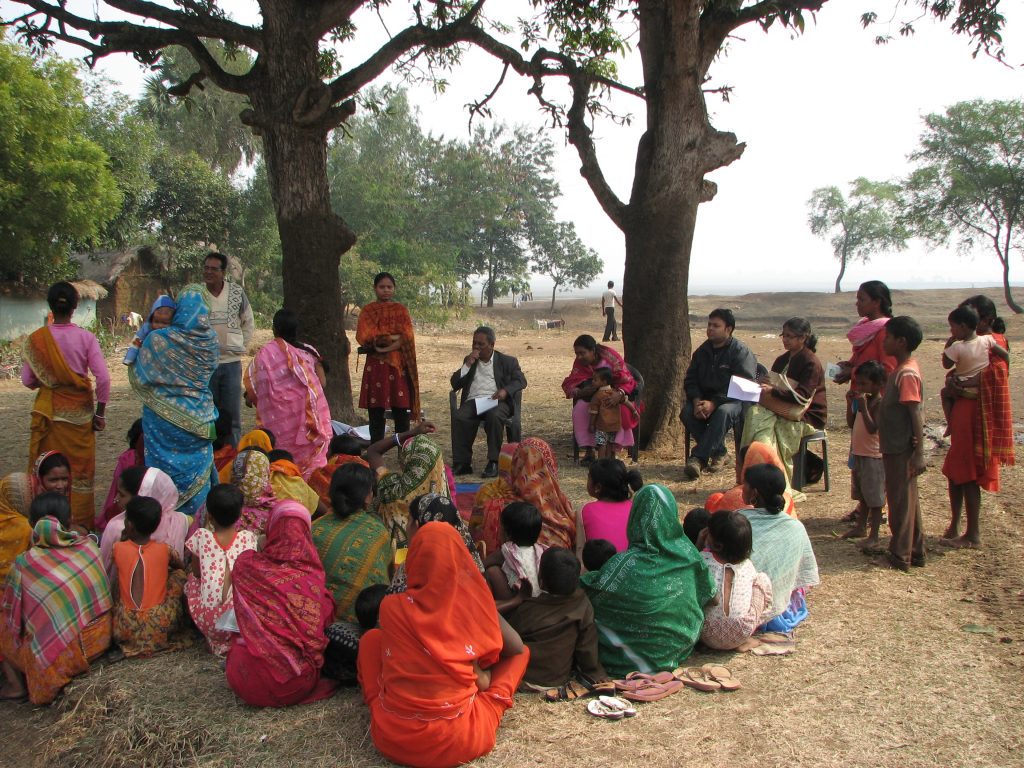 EICS has been entrusted by the Childline India Foundation (CIF) to implement CHILDLINE 1098, (24×7 hrs) emergency interventions, in order to reach out to every child in difficult circumstances, as the Collaborative Organization at Birbhum district, West Bengal. The CHILDLINE 1098 collaborative centre has been rendering services since 2013 with an objective to reach out to every child in need of care and protection by responding to emergencies on 1098 call and by physically reaching out to children in need of care and protection and to provide linkages to support systems that facilitates the rehabilitation of those children.
With the support of Central Social Welfare Board, Govt. of India, EICS has been running a Crèche at a tribal village near Santiniketan since 1987 in order to provide pre-primary education to tribal children and making the mothers aware of childcare, hygiene and immunization.
Epilogue
After spending three years with the bard, touring with him and working with him on Rural Reconstruction Leonard Elmhirst returned to England in 1925, where he married Dorothy Straight. Dorothy and Leonard together set up the Dartington Hall, in Totnes, Devon modelled on Sriniketan. The Dartington Hall Trust is now a charitable organisation of considerable repute.